(Yicai Global) Nov. 4 -- The Chinese city of Yiwu, known for its bustling international trade, is committed to creating and developing a sixth-generation market, which is in essence a new import market featuring a digital connection between the online and physical world, global goods distribution and logistics.
The scheme aims to enable merchants worldwide to use Yiwu's platform as a medium via which to ply global trades freely and conveniently.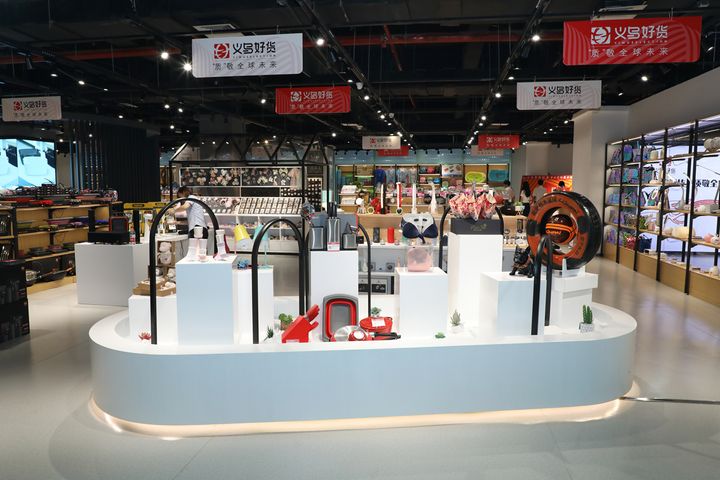 Yiwu's small consumer goods trade, which has gradually emerged since the 1960s, is considered its first-generation market. The sixth-generation emporium's core goal is to build the city, which lies in China's eastern Zhejiang province about 100 kilometers south of the tech hub of Hangzhou, into the world's 'capital of small consumer goods and into a special free-trade zone. The city's imports and exports totaled CNY216.9 billion (USD31 billion) in the first three quarters, up about 11 percent on last year, while imports rose almost threefold to CNY7 billion.
Imports into the city of 1.2 million residents, which is home to the world's largest small commodities market, according to the World Bank, have kept growing since the county-level municipality was granted the status of a pilot area for comprehensive reform of international trade in January.
Yiwu's imports climbed over twofold to CNY850 million (USD121 million) in September, expanding the source of its overseas goods to 107 countries and regions.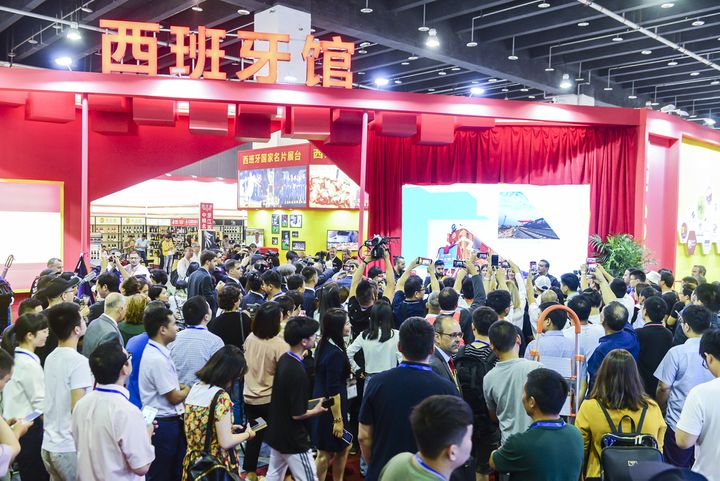 The city is actively pushing the construction of an import market based on a bonded area plus cross-border trade and a bonded area plus an intermediary trade in Yixi Factor Market, according to responsible local government agencies. Yiwu plans to build the market into a 120,000-plus square meter facility with 35 national pavilions.
eWTP Global Innovation Center
Yiwu, one of China's most active areas in electronic cross-border trade, realized CNY236.8 billion in e-commerce transactions last year in annual 16.74 percent growth, of which international online retail deals were up 17.71 percent from a year earlier at CNY65.47 billion. The city's transnational transactions totaled 74.62 million from January to September, up 21 percent annually, while the income from these exchanges rose by 32.13 percent on the year to CNY1.52 billion.
The Yiwu government announced the formal start of the construction of a comprehensive pilot zone for cross-border e-commerce, which strives to realize CNY200 billion in annual turnover of transnational online trades within five years.
The city and Alibaba Group Holding in June signed a cooperation deal on eWTP, per which they will hasten the digital transformation of local industries, innovate import and export trade models, co-build smart logistics hubs and develop new trading finance.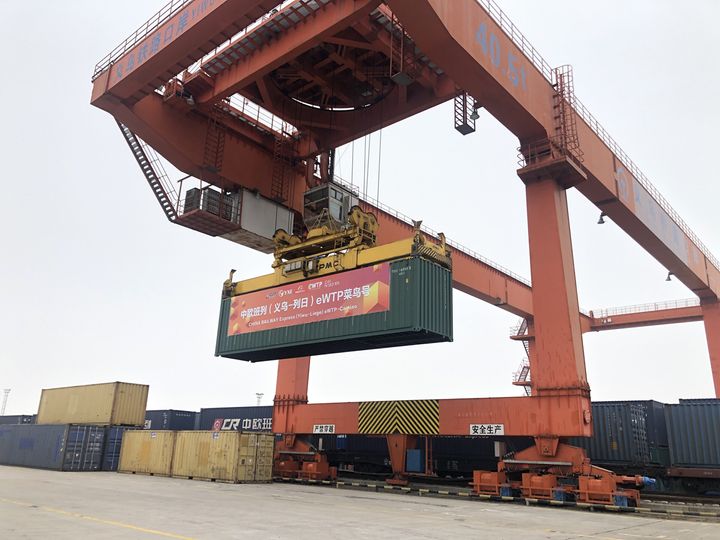 eWTP, or Electronic World Trade Platform, an initiative proposed by Alibaba founder Jack Ma in 2016, aims to enable small- and mid-sized businesses worldwide to participate in free, fair and open global trade.
Yiwu region's online sales grew over twofold on the year this year, with the number of orders under USD5,000 almost tripling in online transactions, data from Alibaba's Tmall Global international platform show. The establishment of eWTP will help local SMBs further participate in global trade.
This will be Yiwu's upgrade to 'the capital of e-commerce' from its current sobriquet of 'the world's supermarket.'
Editor: Ben Armour