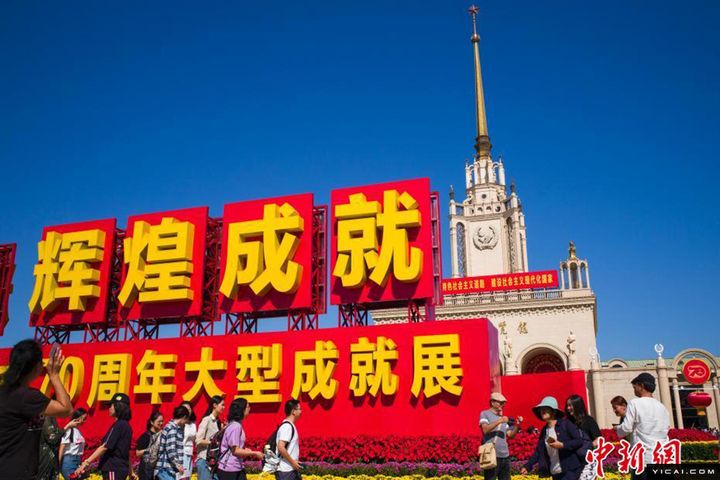 The entrance to the event, celebrating Chinese achievements made since the foundation of the People's Republic of China, which was held at Beijing Exhibition Hall yesterday.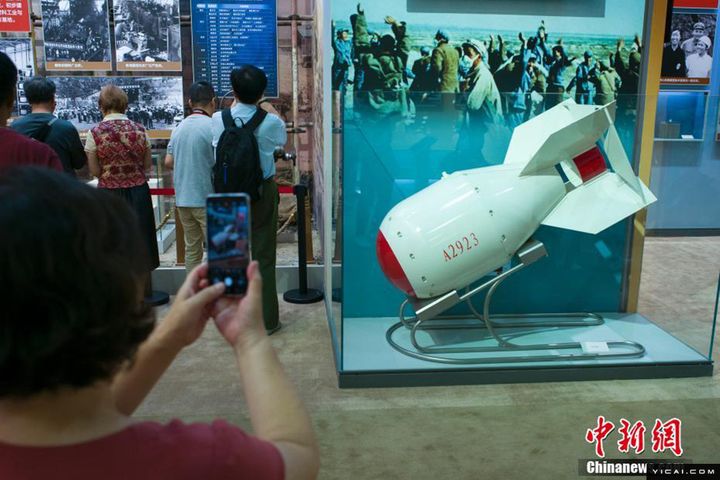 China's first atomic bomb on display.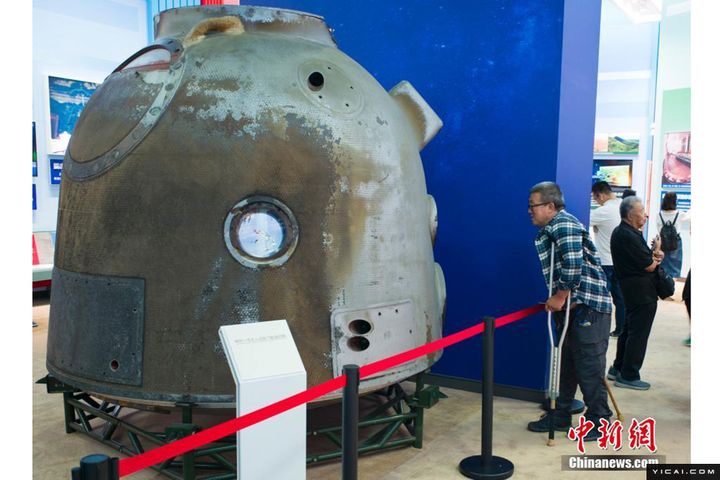 The re-entry module of China's Shenzhou spacecraft.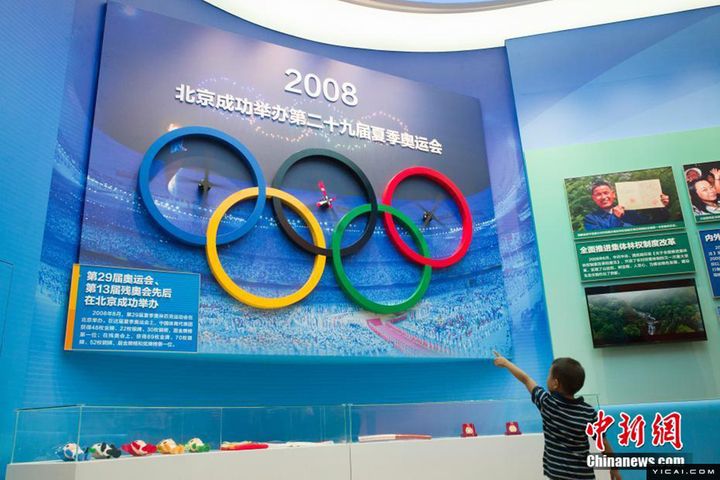 An exhibit celebrating the 2008 Beijing Olympics.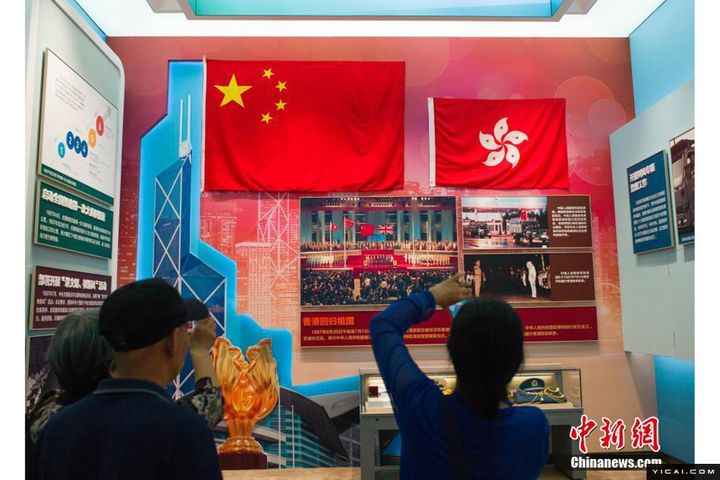 An exhibit detailing Hong Kong's return to China.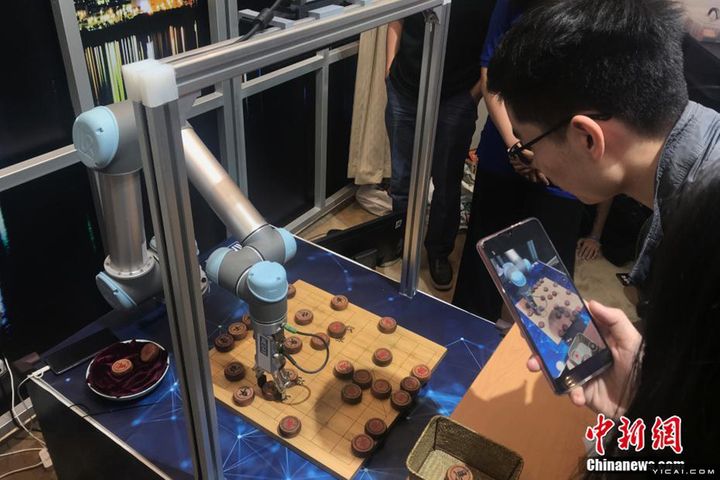 Visitors play Chinese chess against robots.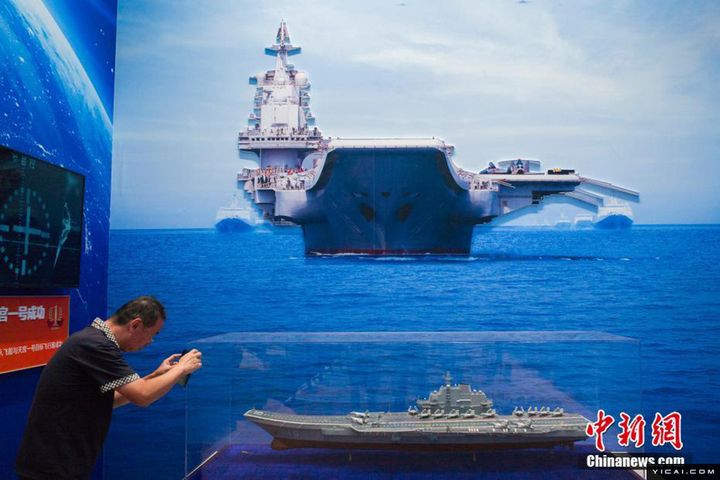 A model of China's first aircraft carrier, Liaoning.