(Yicai Global) June 15 -- The Chinese market for figurines and model kits has expanded rapidly, particularly because of their appeal among millennials and generation Z, according to participants at Wonder Festival Shanghai over the weekend.
China Wonder Festival, a spin-off series of the main Japan event which is the world's biggest figurine and garage kit expo, is in its fourth year now. More than 200 firms and brands attended the Shanghai event, bringing a variety of limited products, while over 330 personal prototype designers and studios showed off their wares.
As per capita annual income in many Chinese cities has passed the USD10,000 mark since 2019, consumers are more open to spending on hobbies, not just general consumption, putting money aside as savings and making investments, Sun Yishuo, the marketing consultant to the crowdfunding platform Modian, told Yicai Global.
"As long as people's incomes cross that line," Sun said, "the hobby market will continue to grow quickly."
The market for figurines and garage kits in China grew almost 35 percent between 2015 and 2019, according to Frost Sullivan's report released last year. The country is expected to be one of the core markets for art toy consumption.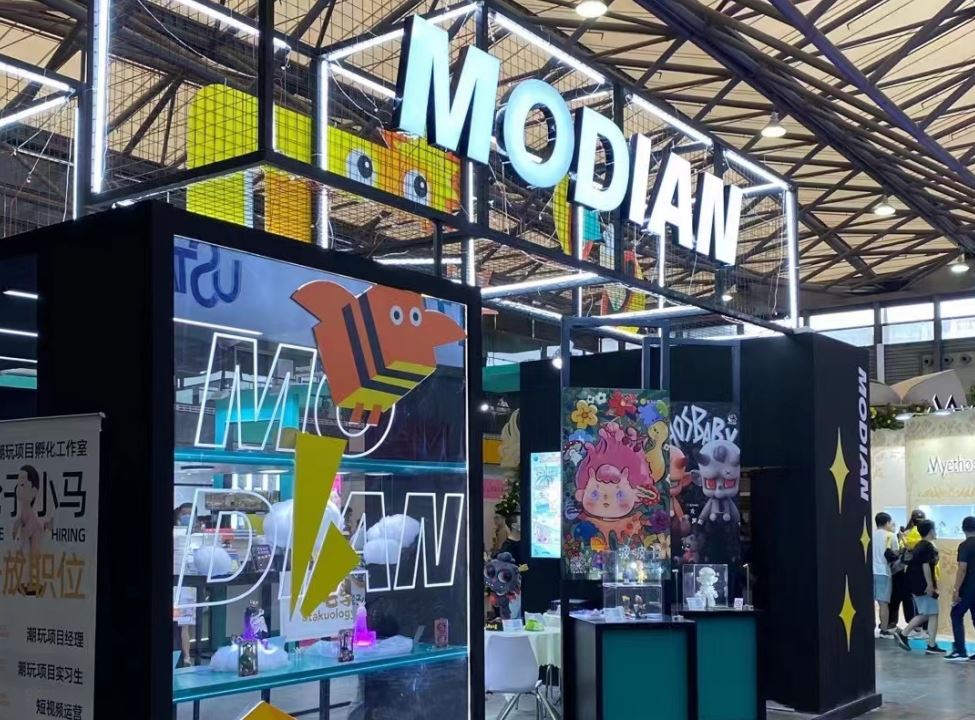 Modian, which is headquartered in Beijing, has raised over USD1 billion with a total of 30,000 or 40,000 projects after seven years' operation, said Sun. Modian is a bridge between designers, artists and collectors, enabling them to get market feedback through less trial and error thereby helping support their bottom line.
Loyal Fans
Shanghai-based Inifinity Studio very nearly hit its sales target just two hours after Wonder Festival Shanghai opened, said Liu Yuchen, who is responsible for its marketing and branding. Buyers inundated its booth. Many loyal fans had access to exhibition information before the event and had placed orders, said Liu.
A week ago, Infinity Studio secured a CNY60 million investment from Alpha Group, a Chinese animation and entertainment business, and Alpha's actual controller Cai Changqing. The studio is licensed to make products based on some US and Japanese movies and cartoons, and it has also developed figurines derived from Chinese culture.
"As our slogan says: 'We create what the world has and get ours known to the world,'" Liu said.
"The art toy market is big, but many players have been squeezing in," said Shen Yu, the founder of Animal Planet, a Shanghai-based firm that produces such goods. "We want to do something that nobody else has done."
Animal Planet developed a series of mini sculptures around amusing animal behavior. Its mask-wearing cat figurine became popular during the Covid-19 pandemic. The firm donated its earning from sales of the product to Wuhan, which was then at the center of the coronavirus outbreak. "A total of CNY520,000 has been raised to help those who are needed," Shen said.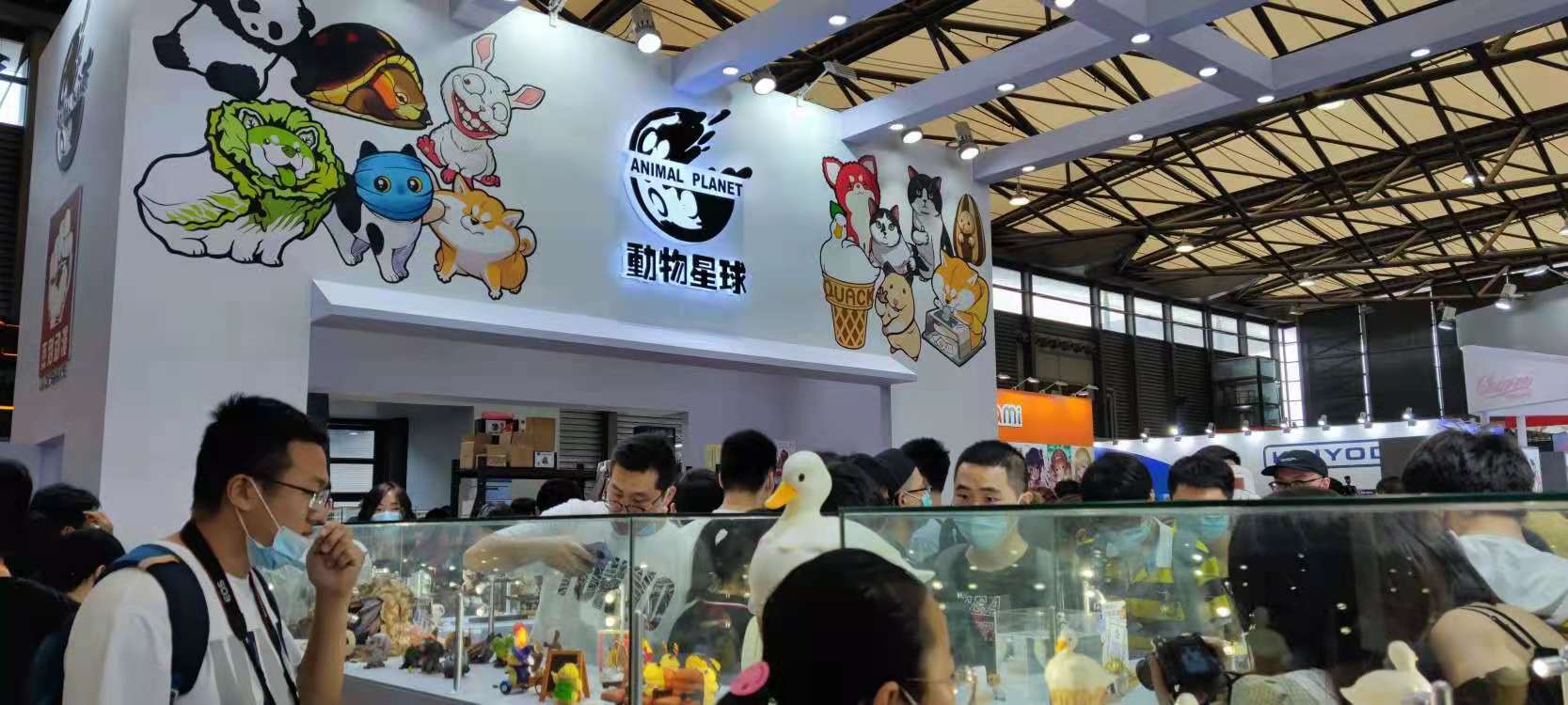 Animal plant has also worked with zoos in Nanjing and Chongqing as well as museums in Beijing and Shanghai to expand its business scope.

Going Overseas
Though many studios make products based on well-known intellectual property such as Evangelion, Marvel, and Dragon Ball, they hope to bring Chinese products to the rest of the world. Video games, in which Chinese developers such as Tencent Holdings, NetEase Games and Mhy Gaming seized global dominance, are a very good vehicle for that, both Sun and Liu said.
Art toys and cultural products are strongly bound by geography, and Modian cannot move the whole platform overseas, said Sun.
"Video games are moving faster than animation," said Sun. "The top three most-profitable were developed by Chinese firms. We can help them bring toys based on those game characters outside" of China.
Infinity Studio, which mainly develops superhero figurines from movies as well as the Five Tiger Generals from the Romance of the Three Kingdoms, a 14th century Chinese novel, is now developing models from the League of Legends battle game, and is also cooperating with US game publisher Blizzard Entertainment.
Editor: Tom Litting