(Yicai Global) Aug. 13 -- Volunteer Zhang Tao is confident that if he can enlist the help of several "head goats," or experts in raising Dongxiang county's unique breed of sheep, his team will be successful in their poverty relief efforts in the region.
Driving carefully along the winding mountain roads through the freezing winter conditions to visit farmers, Zhang has given up the comforts of a stable life in the city to lead a poverty relief team of 14 people from the Guangdong-based property development company Country Garden Holding Co. Ltd. in remote Dongxiang county in China's far west Gansu province.
This is part of the Chinese government's drive to encourage young entrepreneurs from the city to return to the countryside and use their talents and business acumen to support the growth of small businesses and in this way transform the rural village economy.
Dongxiang county is classified as an impoverished area of national importance, with over 20 percent of the population living in extreme poverty. The Country Garden poverty relief teams have been sent to 14 such counties across the country investing over USD6 million to set up projects to drive growth.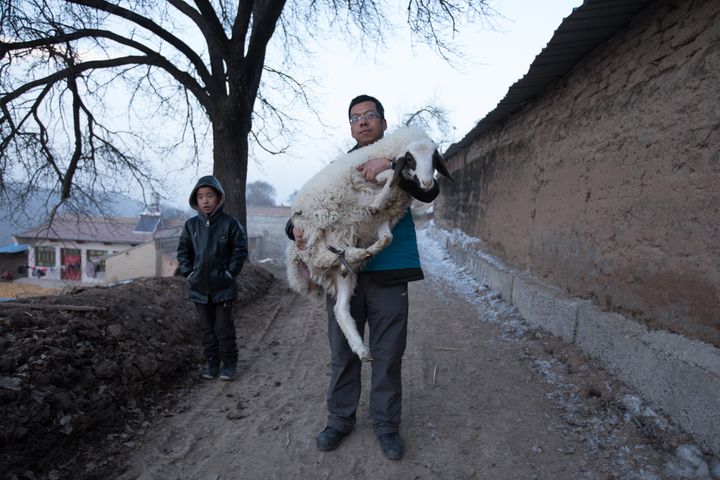 Zhang Tao's mission is sheep. The dry climate in the high plateaus produces nutrient rich grasses that have made Dongxiang's mutton a prized meat. Records show that Dongxiang sheep were offered as articles of tribute from as early as the 5th century AD. The meat is tender without a strong smell and the county's "mutton on the bone" dish is the region's claim to fame.
"Our life is hard. We have raised sheep for generations. And we have to raise sheep, whether we make money or not, because without sheep we cannot survive," said 60-year-old Ma Zhonghua, who has been tending sheep from the tender age of seven.
As a young man he tried his hand at many different trades. He worked in construction, traded in sheep, cattle, crops and motorcycles and even opened a brick factory, but in the end he returned to raising sheep. Over the last 25 years he has slowly but surely built up his Longrui Livestock Breeding Farm to around 200 sheep, 50 chickens and 70 cattle. However, poor transportation links to the outside world made selling his livestock difficult.
If Zhang Tao can help to establish the brand and let more people sample its good quality, then a demand will naturally be created and this will help lift the Dongxiang shepherds out of poverty.
The idea has proved easier said than done. The sheep are at their fattest and tastiest during the coldest winter months. Zhang and his team arrived in December 2018, when the snow was so thick and white that it seemed to join seamlessly with the overcast sky and when the only sign of life were the sheep grazing contentedly on the mountains.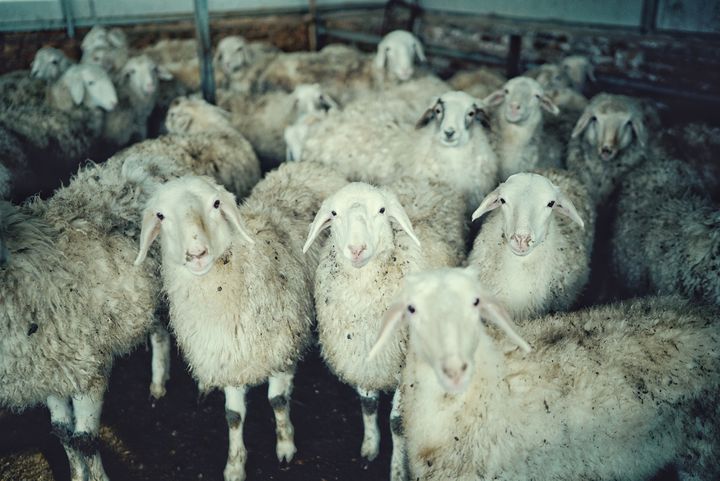 Access to the remote mountainous communities was difficult and dangerous on the winding single lane roads, and Zhang Tao nearly overturned his vehicle several times prompting him and his team to immediately invest in some good insurance. Gaining the trust of the local people and getting them to understand their specific requirements was also a challenge.
"It is not just a simple matter of buying sheep," Zhang despaired. "We are trying to make a name for Dongxiang mutton and to do that we need to choose the best sheep and are willing to pay more."
The Country Garden team offered USD0.60 per kilogram more than the market price for each sheep, however they only selected sheep weighing less than 34kg. Anything more than that was rejected as the size of the sheep affects the taste.
"This year we paid around USD12 per kilogram. Next year if demand increases, we will pay around USD15. This means that as we continue to promote the product and open the market, the farmers can focus on raising their sheep and the higher income they earn will alleviate poverty in the region," said Zhang Tao. It is estimated that the project will directly benefit around 3,000 households, with small households earning an extra USD90-130 a year and larger households earning an extra USD450-750 a year.
However the poverty relief team's efforts in Dongxiang county do not stop at sheep. They have also assisted with the construction of two new buildings at Longquan School providing accommodation for 316 primary and middle school students.
"Educating children in impoverished areas is a fundamental strategy of poverty alleviation," said Zhang Tao. The educational level of Dongxiang's residents is well below the national average. Practical training and guidance can also encourage young migrants to return home.
It is hoped that the Dongxiang prototypeof both boosting local enterprise and promoting education can be a leading model in the revitalization of China's rural areas.
Editor: Xia Ruirui, Chen Juan