(Yicai Global) Sept. 2 -- The Yi ethnic minority nestles deep in the mountains of the Dali Bai autonomous prefecture in southwestern Yunnan province. Known for their colorful garments and ornate rituals, the Yi continue to uphold their traditions in the modern world.
A wedding in Yangbi Yi autonomous county takes place at night under a curtain of stars. The bride must fast for five days beforehand, sipping only sugared water before her big day. She is carried to the ceremony by one of her brothers. The wedding is officiated by the most senior member of the groom's family. Guests drink and feast until late at night to celebrate their union.
A freshly slaughtered sheep hangs from a tree in preparation for the feast ahead.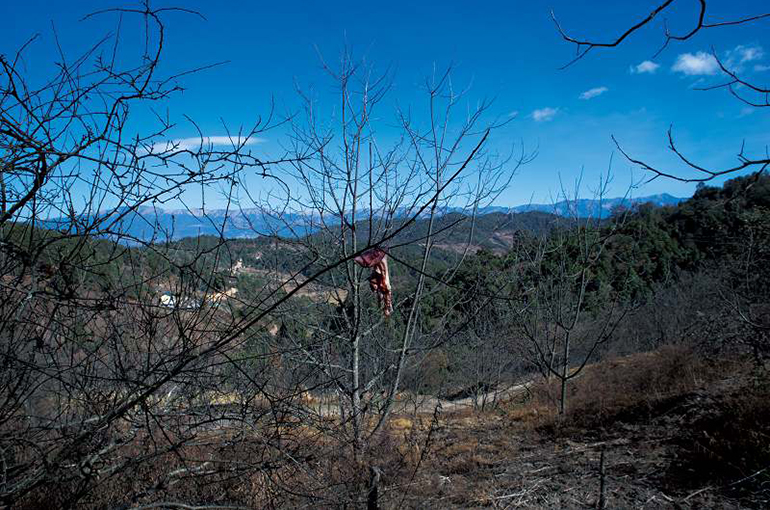 Kinswomen stand in the kitchen with dried lamb and pork hanging overhead.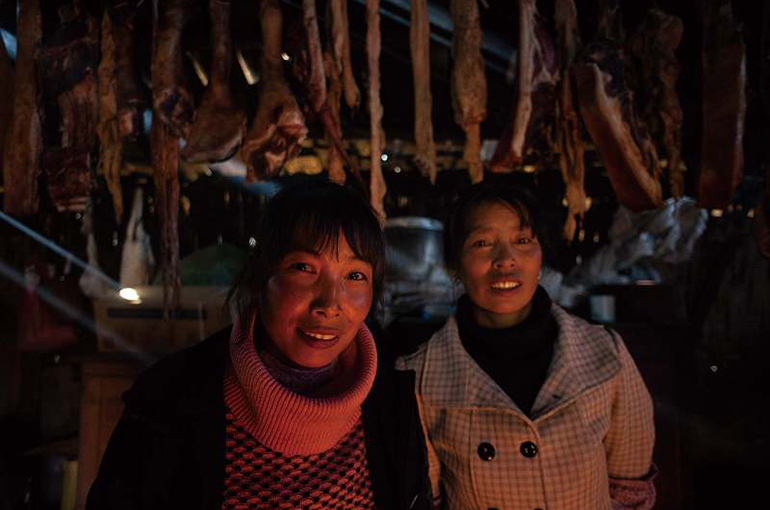 The bride arrives wrapped in a thick blanket escorted by her brothers.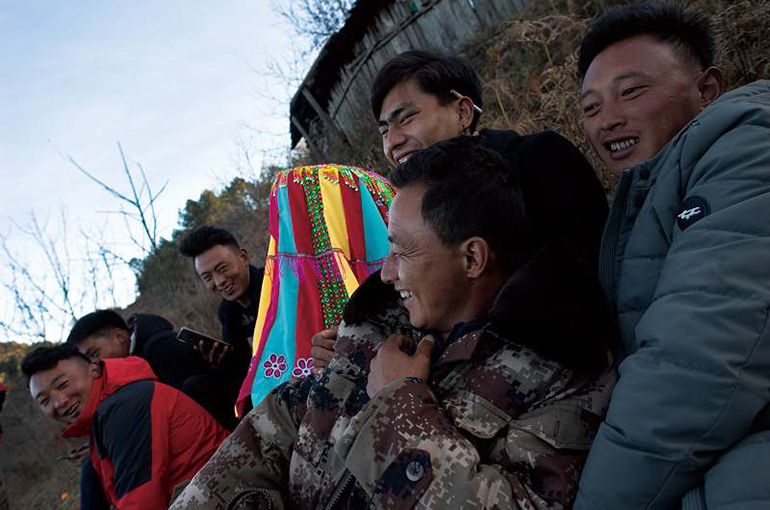 After the first star rises in the night sky, the wedding ceremony begins. One of her brothers carries the bride on his back to her new home.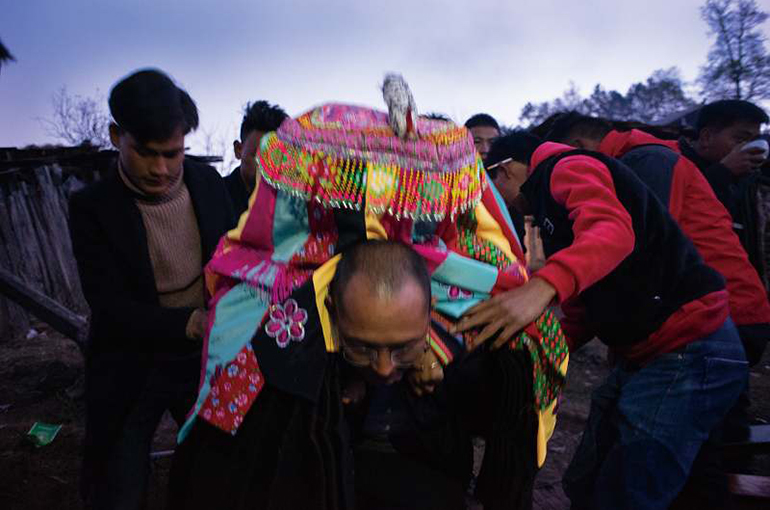 Female elders help the bride don her flowing wedding gown and fix her glittering headdress. The bride eats her first bite of rice following a five-day fast in line with Yi customs.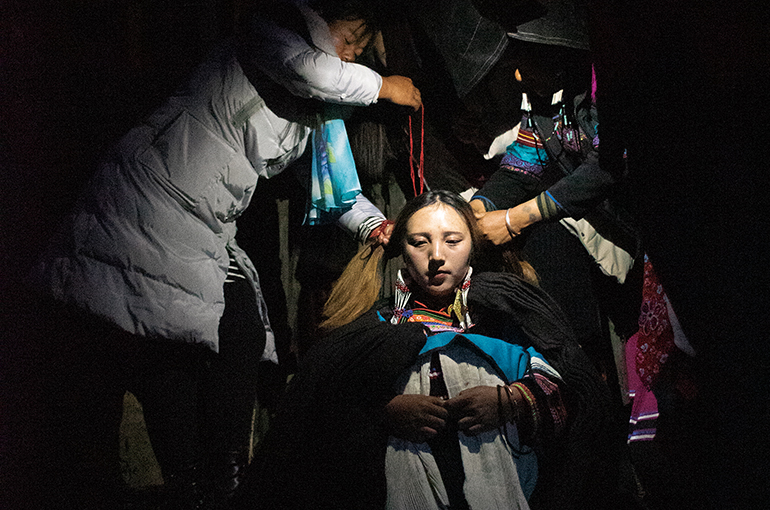 Guests eat and make merry at the wedding banquet, dancing until late by the bonfire.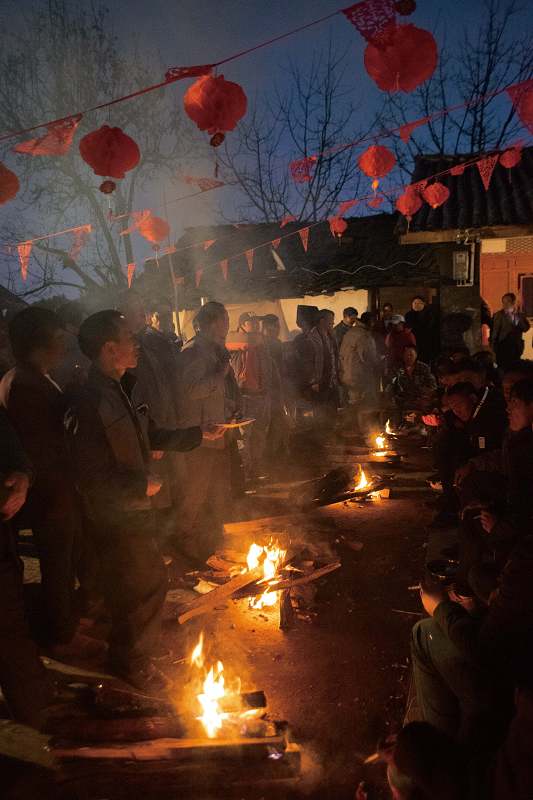 Editor: Kim Taylor