(Yicai Global) Dec. 16 -- Guang'an Gymnasium, an indoor arena in Beijing's Xicheng district, has been converted into a makeshift outpatient clinic for fever patients amid a surge in Covid-19 and seasonal influenza.
The temporary clinic, which opened yesterday, will help patients with fevers caused by common upper respiratory tract infections but who have no underlying illness or need for emergency or invasive care.
People wait in line to see a doctor, while others sit in the stands.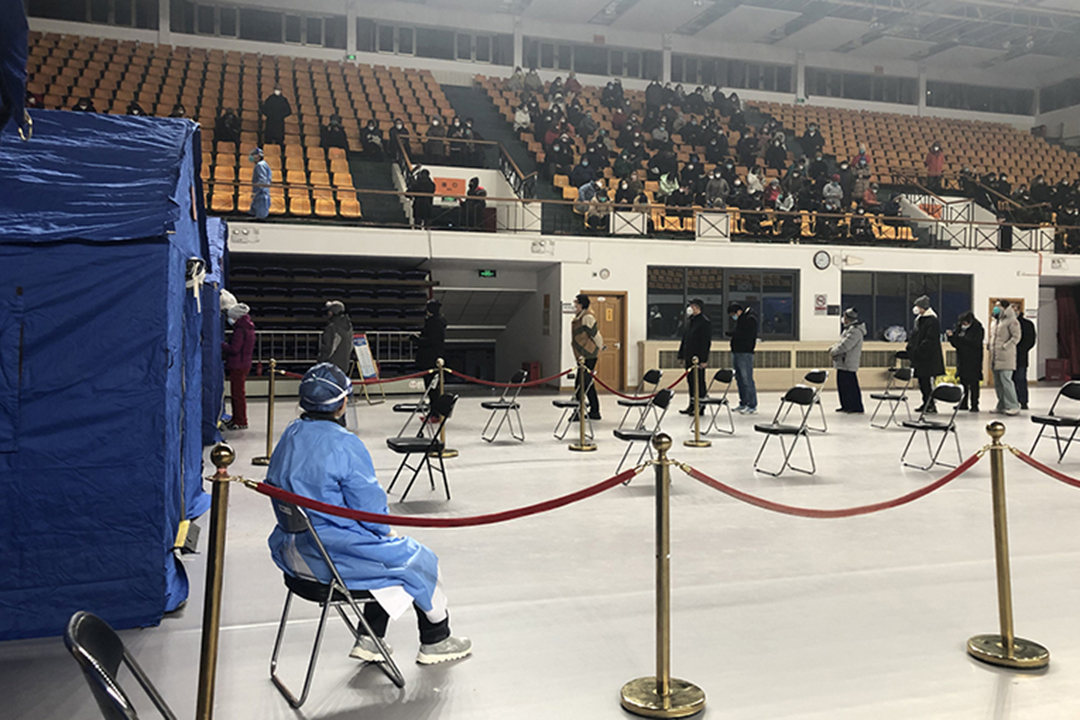 A health worker stacks boxes of medicines.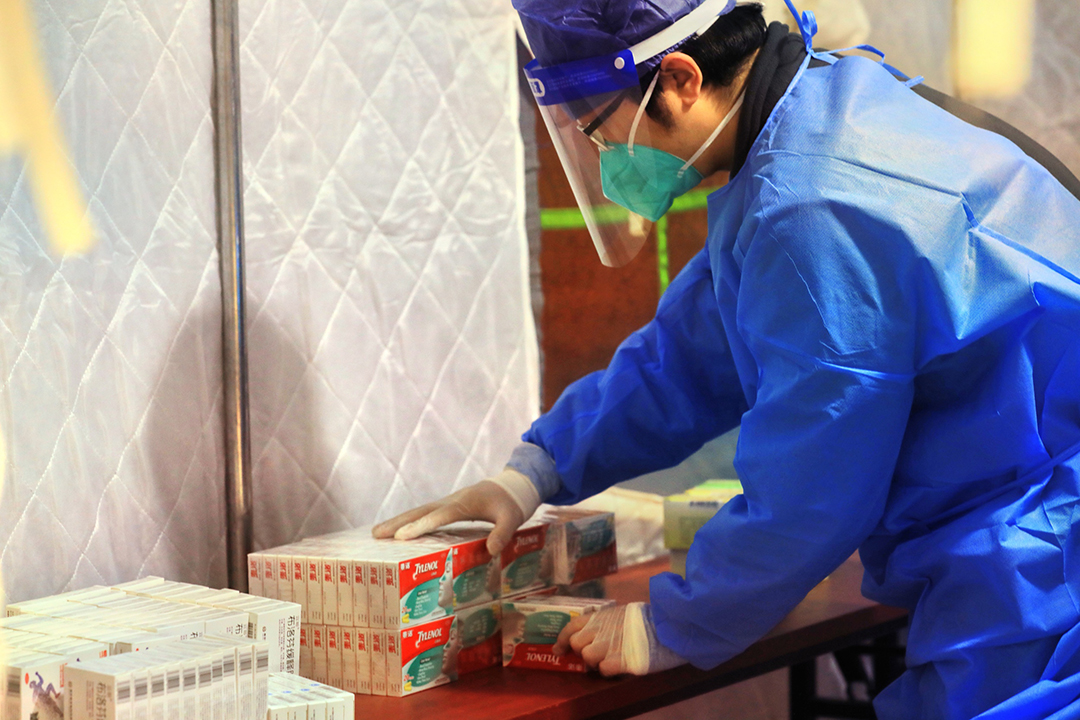 A patient picks up medication to take home.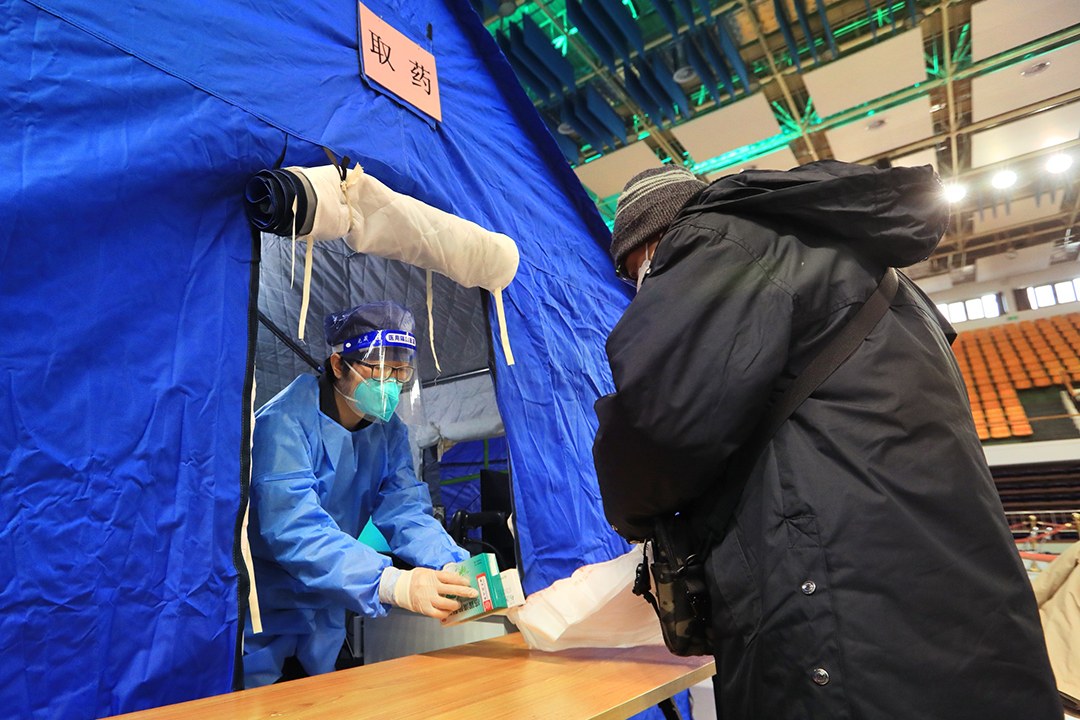 Editors: Tang Shihua, Martin Kadiev