(Yicai Global) May 27 -- A Chinese survey team that set out on April 30 to re-measure the height of Mount Everest, the world's highest peak, scaled the summit this morning.
"A lot of the equipment being used was made in China," said Li Guopeng, the team's leader from the Ministry of Natural Resources. "Its reliability and accuracy has improved greatly since 2005."
China last measured the peak 15 years ago, putting it at 8,844.43 meters above sea-level, or four meters lower than Nepal's count.
"The accurate measurement of Everest's height will help in the analysis of elevation changes in the Himalayas and the Tibetan Plateau," said Gao Dengyi, a researcher at the Institute of Atmospheric Physics, Chinese Academy of Sciences.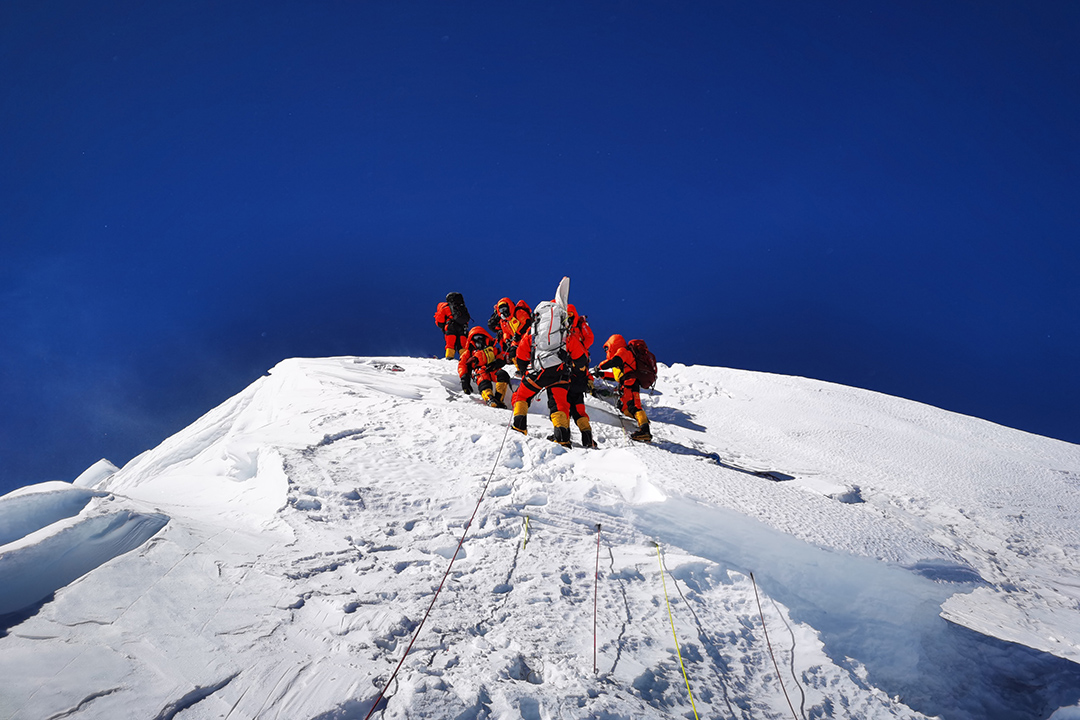 The eight-person team reaches the top.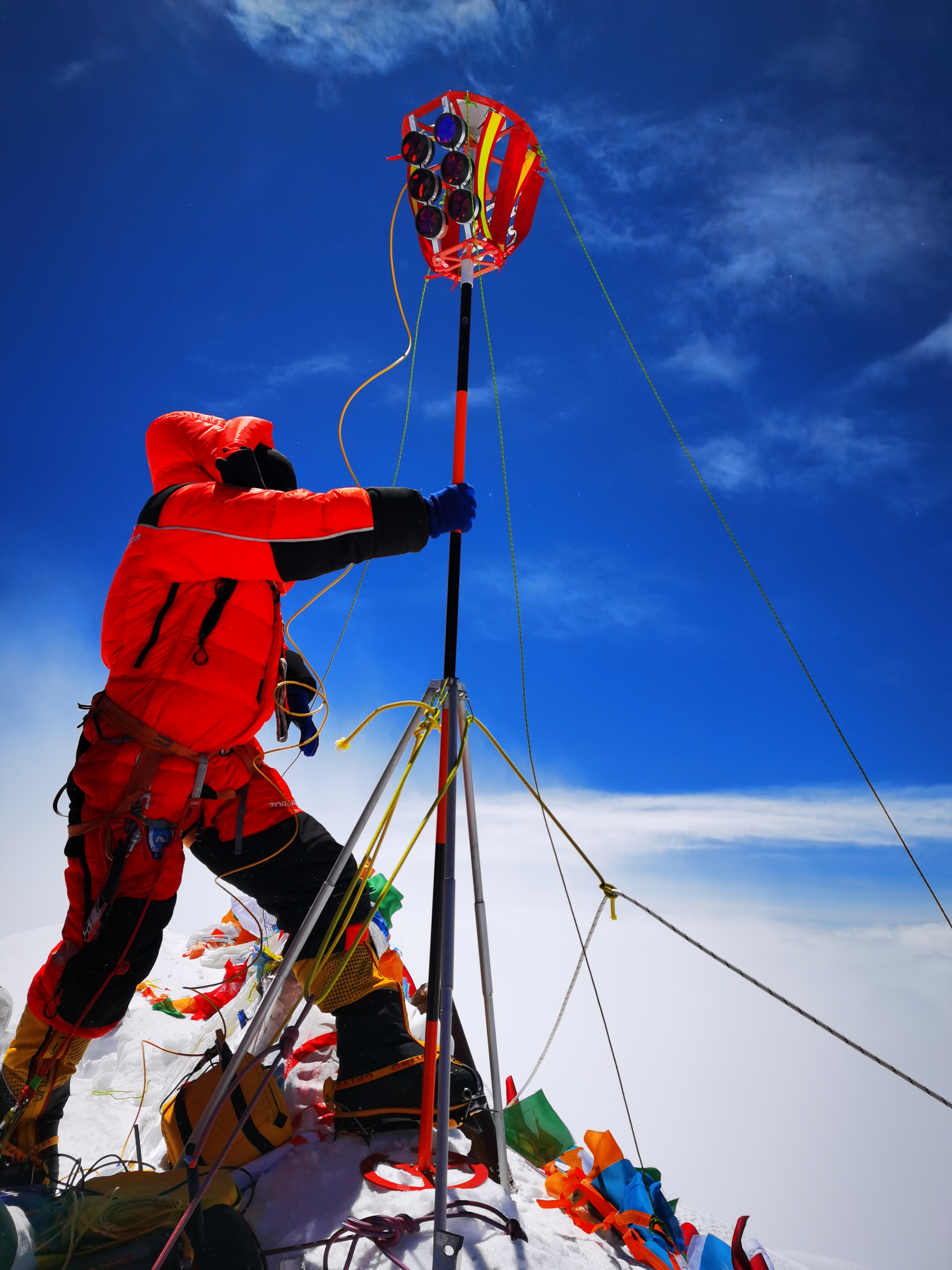 A team member sets up global satellite navigation gear.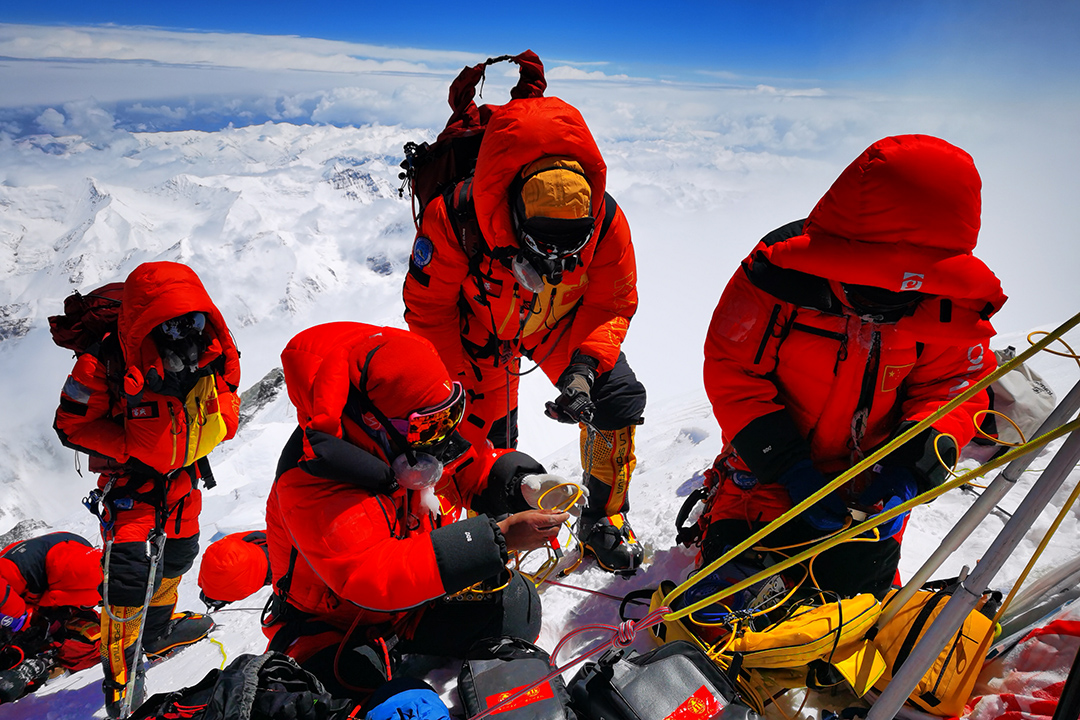 The satnav systems used includes China's Beidou system for the first time.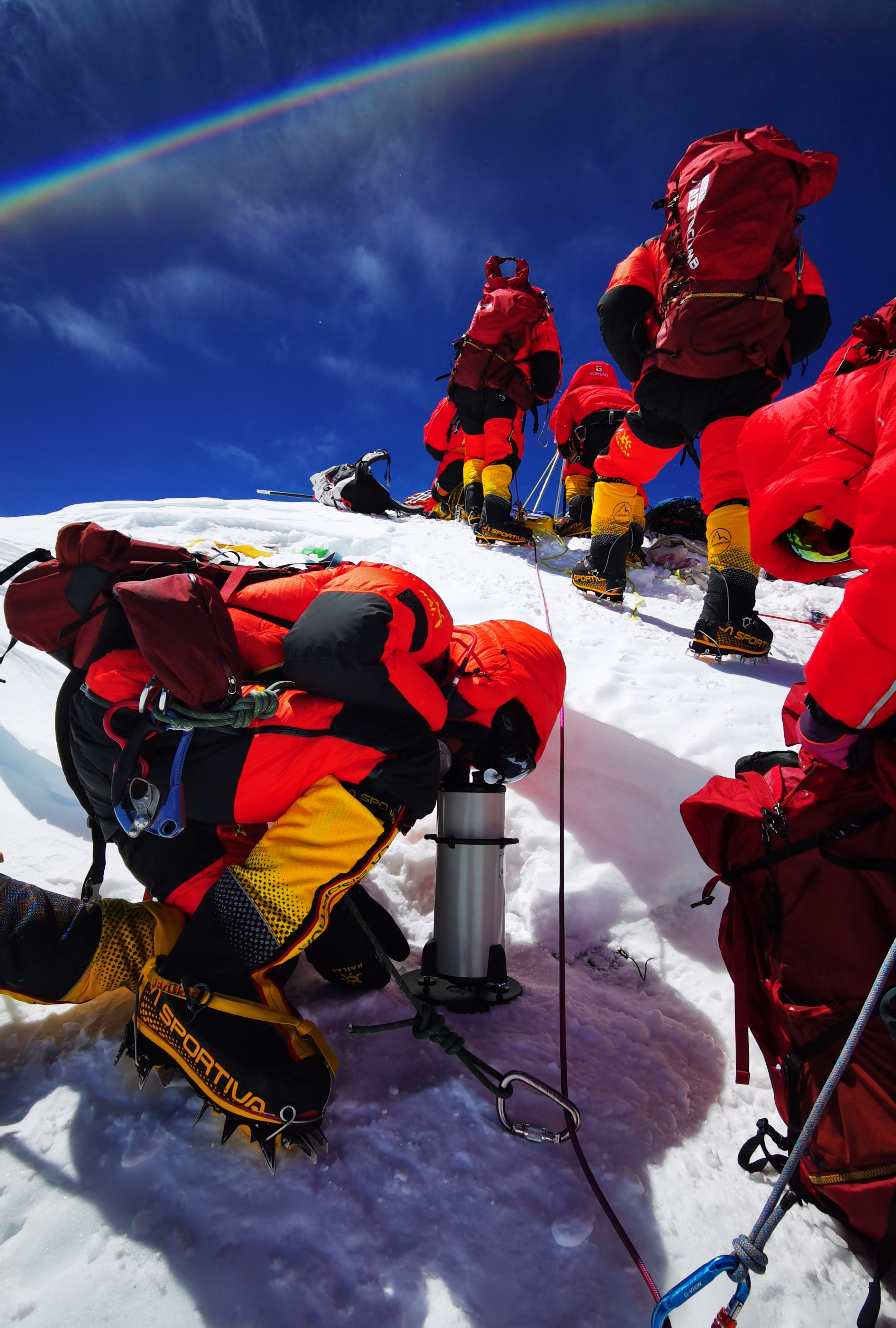 A team member checks some equipment.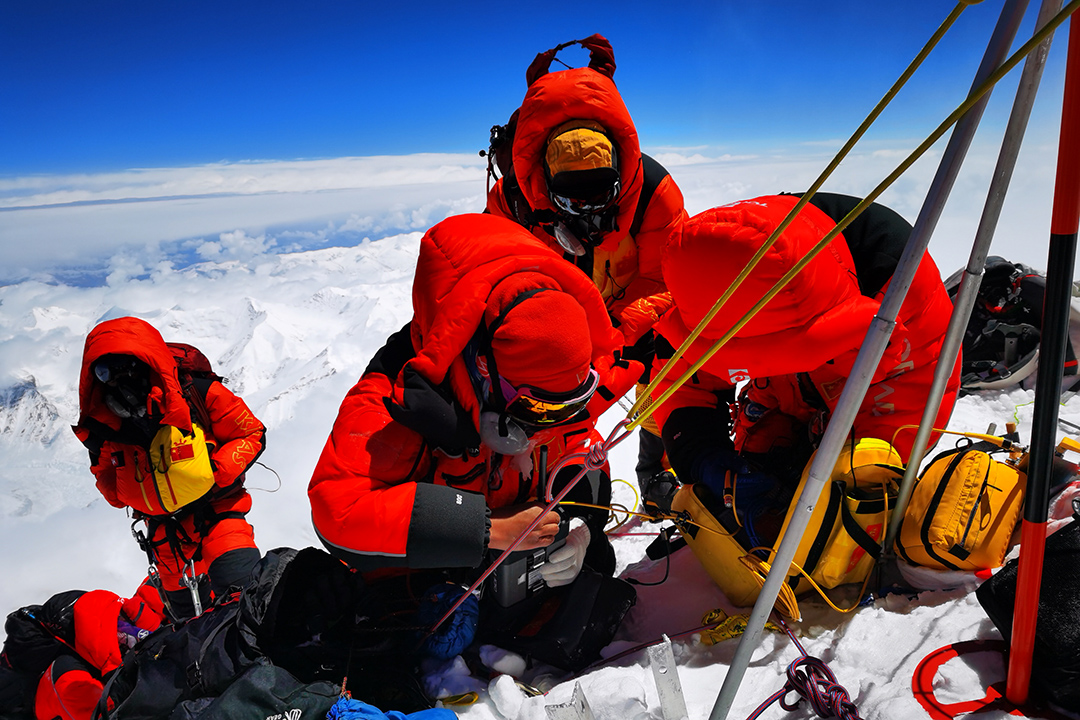 Team members connect up equipment.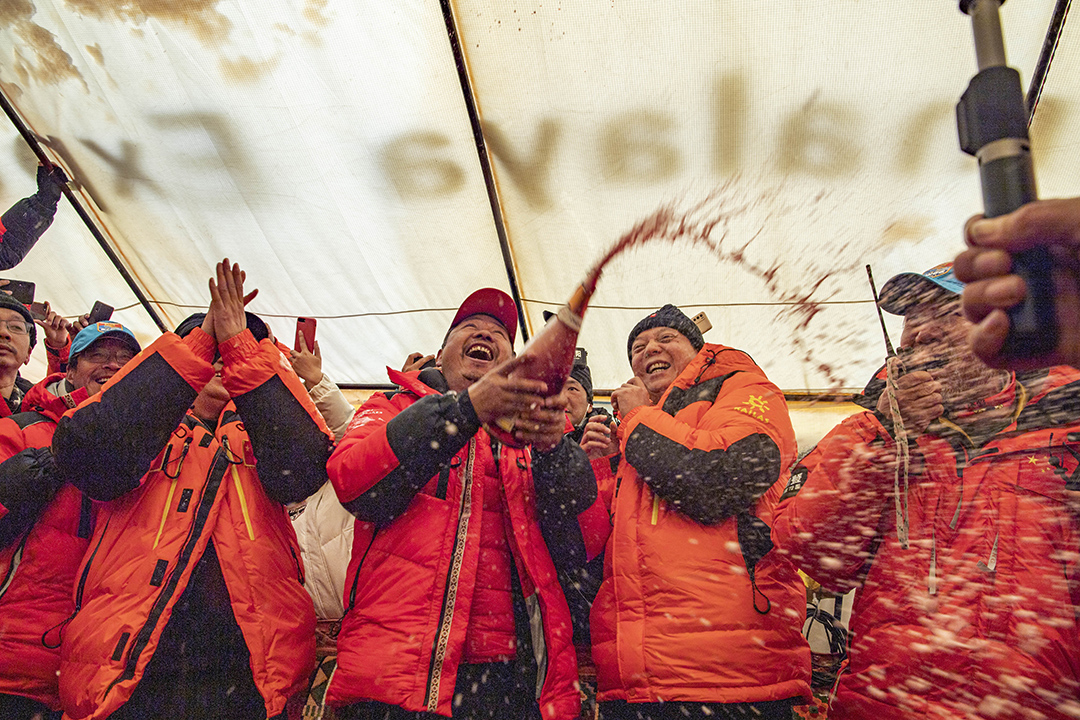 At Everest's base camp, at an altitude of 5,200 meters, the team celebrated by popping open a bottle of champagne.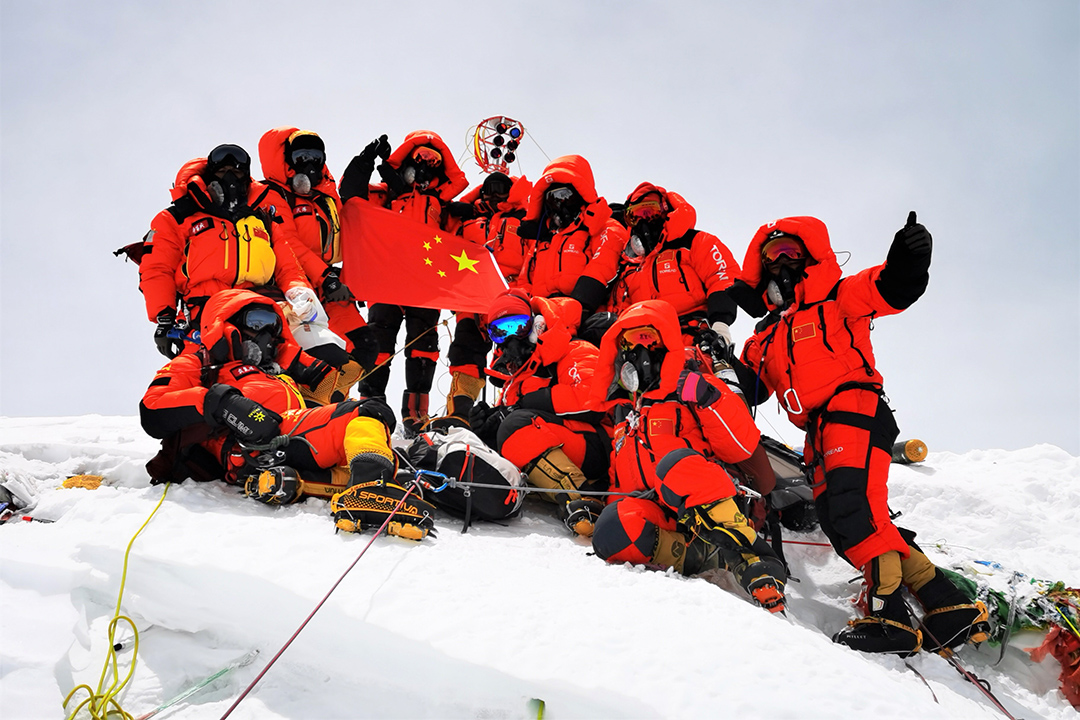 The group poses for a photo at Everest's summit.
Editor: Peter Thomas