(Yicai Global) Sept. 22 -- Today is the Autumnal Equinox, which in China traditionally signals harvest time and this year also marks the third Chinese Farmers' Harvest Festival.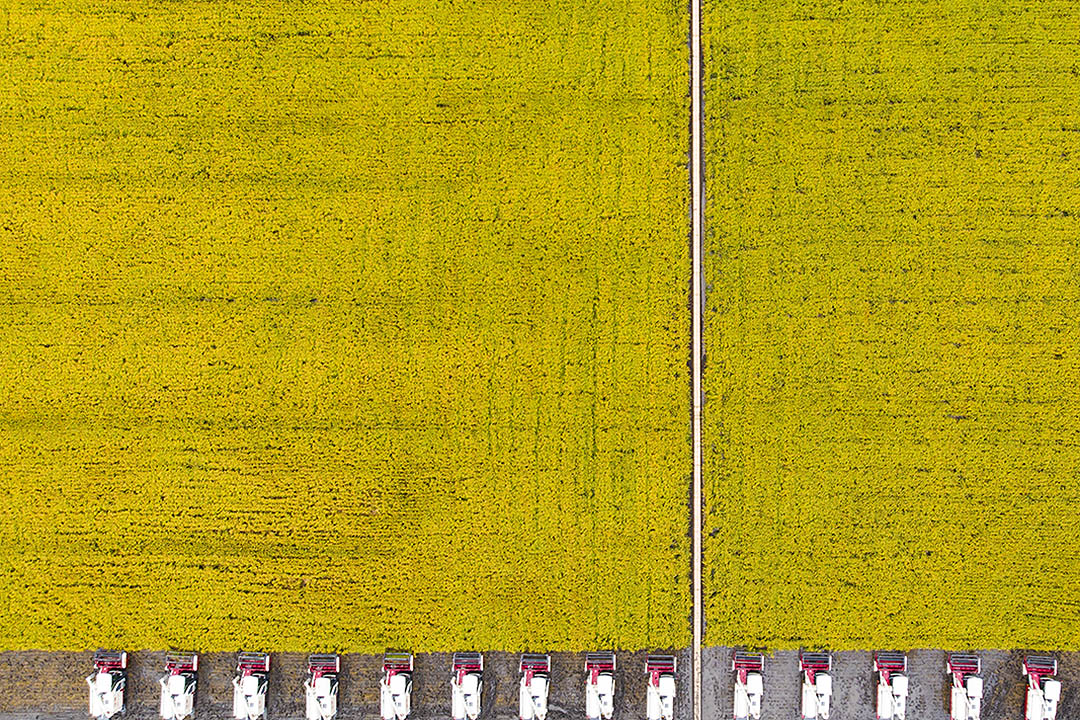 Looking like a sea of gold, a 26.7 square-kilometer rice field in northeast Heilongjiang province was harvested yesterday.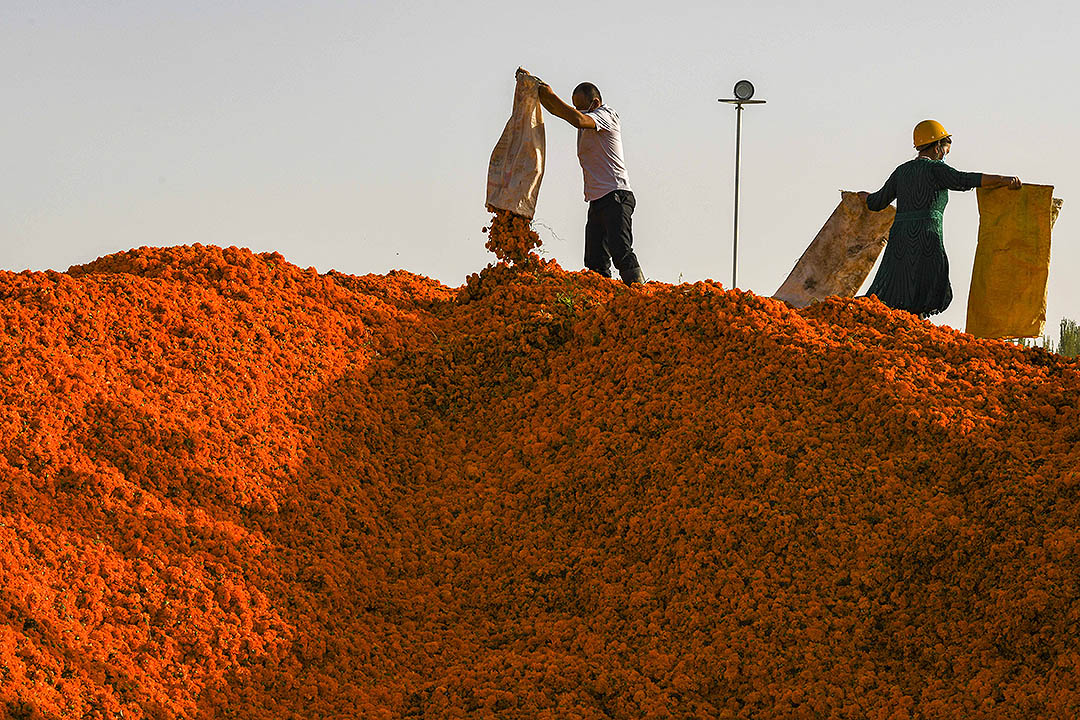 Workers tip marigolds into a fermentation tank in northwest Xinjiang Uygur Autonomous Region on Sept. 20 in preparation for further processing into food additives and medicinal ingredients.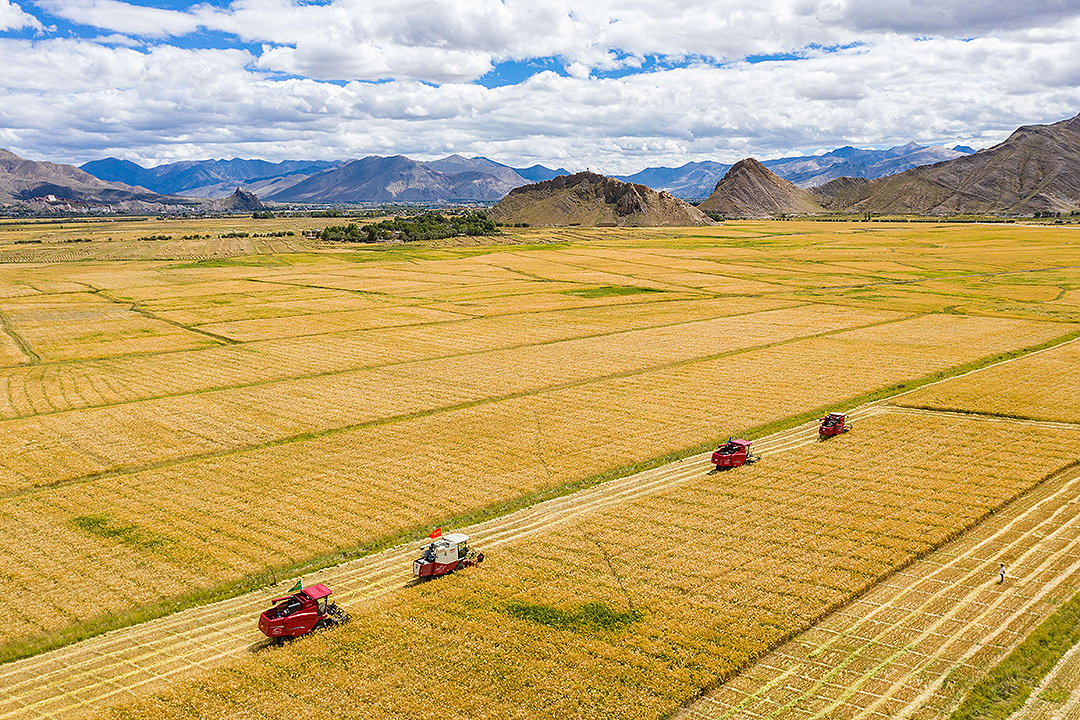 Fields of highland barley are harvested in the Tibet Autonomous Region on China's southwestern border on Sept. 19. Highland barley is a major grain grown on the plateau region.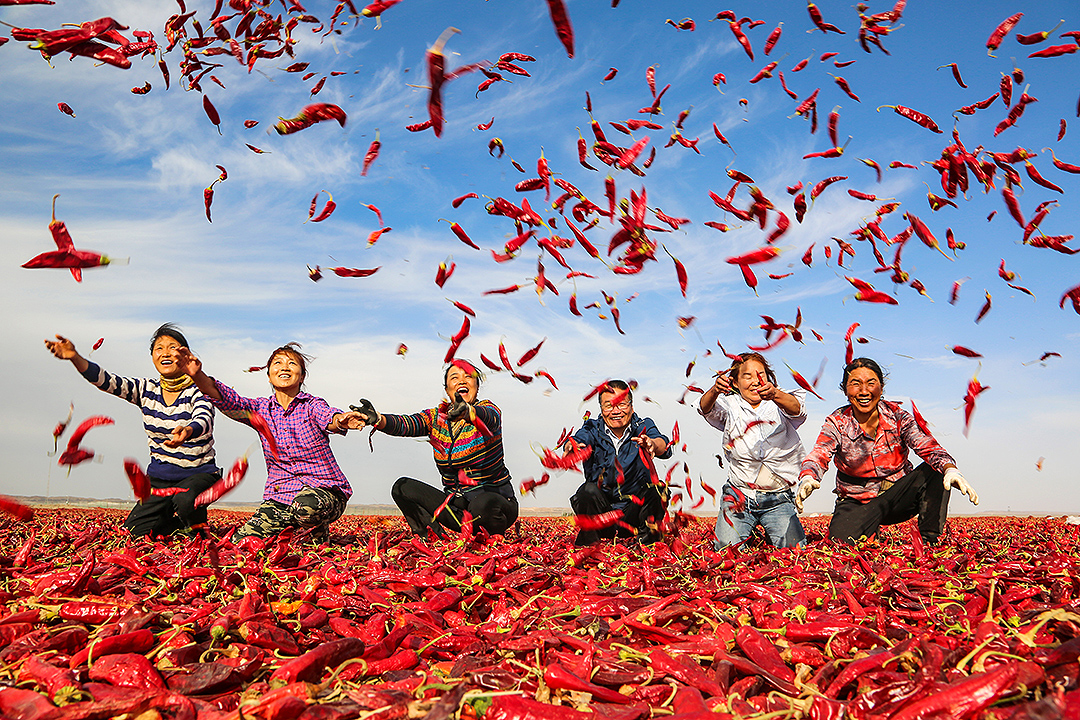 Villagers throw peppers into the air in celebration of the harvest at a pepper drying yard in northwest Gansu province on Sept. 16.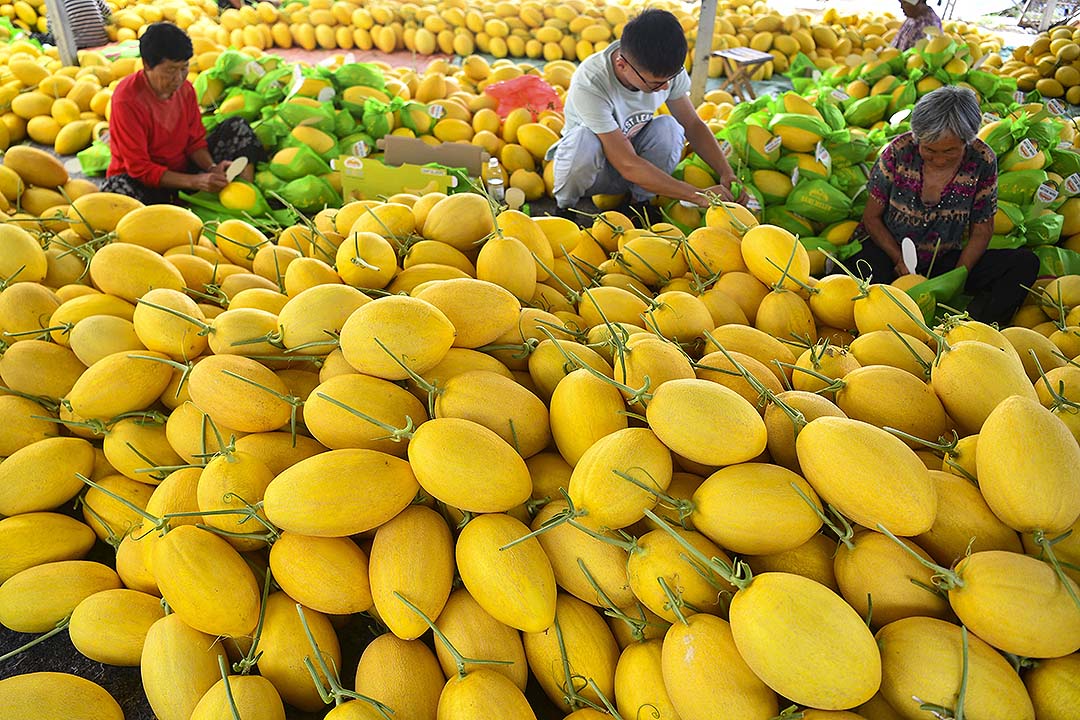 Workers at a farm cooperative in eastern Anhui province pick cantaloupes in greenhouses on Sept. 16, preparing to pack them for sale elsewhere.
Editors: Dou Shicong, Peter Thomas
Photo Crediters: Xinhua News Agency, People's Daily