(Yicai Global) July 27 -- The Kunlong AG600 flying boat, the world's largest amphibious plane and which China independently, developed took its maiden sea flight yesterday near Qingdao in China's eastern Shandong province, CCTV reported.
The aircraft is the first large specialty civil one China has come out with.
The wing of the plane, which is named for a sea monster in ancient Chinese mythology, is 38 meters long and its hull is over 12 meters high.
The AG600 was developed for China's forest fire fighting and water rescue. It can ferry and dump water between a water source and fire site to quench the flames and can both scoop up water from the surface of the source or take it on from the ground. The Kunlong can haul up to 12 tons of water. It can put out a fire raging over 4,000 square meters.
With a high wave-resistant hull design, in addition to low-altitude searches on the water surface, it can also anchor on the billows to perform rescue operations, succoring up to 50 people in distress at one time.
The AG600 project officially launched on Sept. 5, 2009.
The Kunlong AG600 successfully completed its first flight at sea in Qingdao.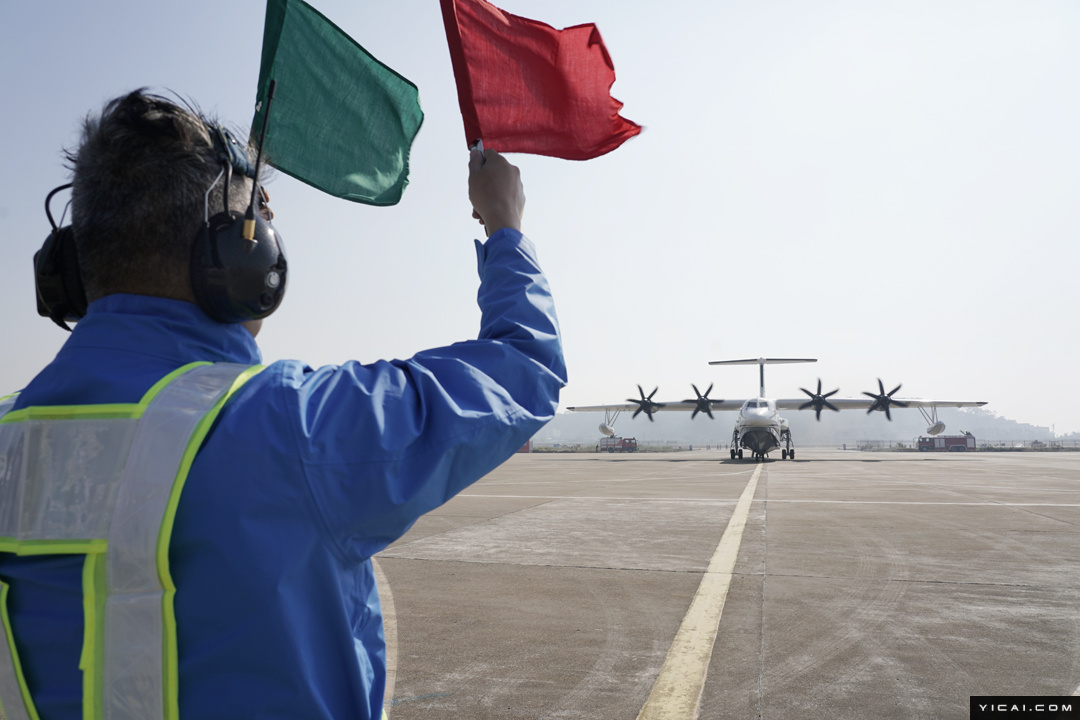 The AG600 amphibious aircraft shows off its terrestrial prowess.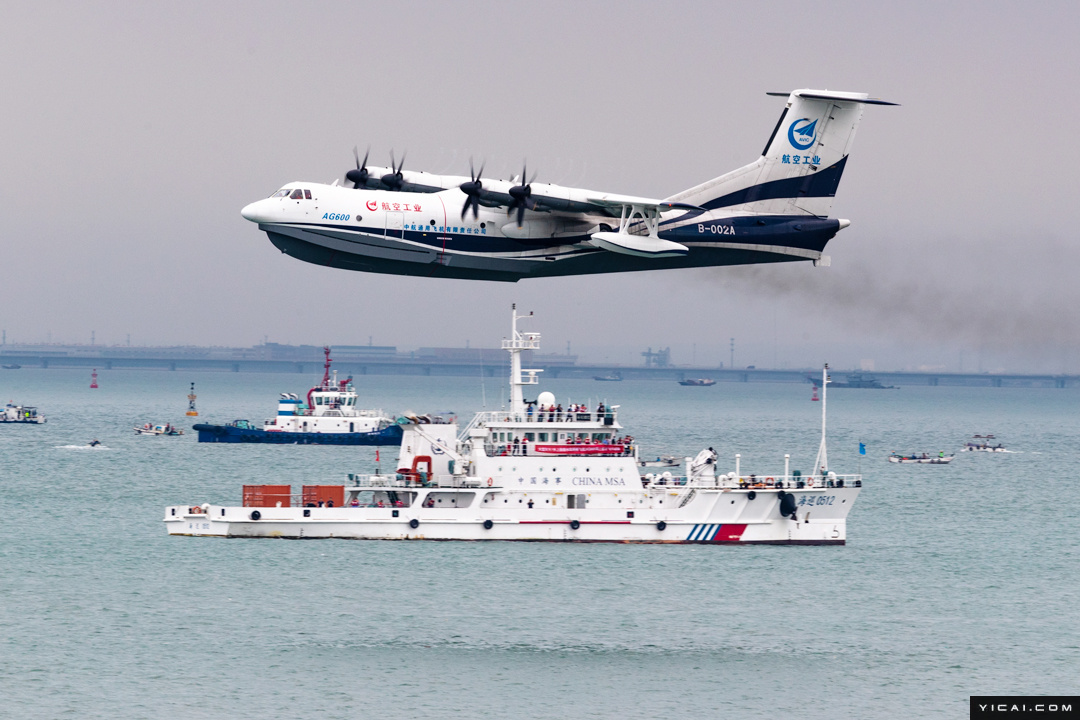 The Kunlong departs from Shandong's Rizhao Airport.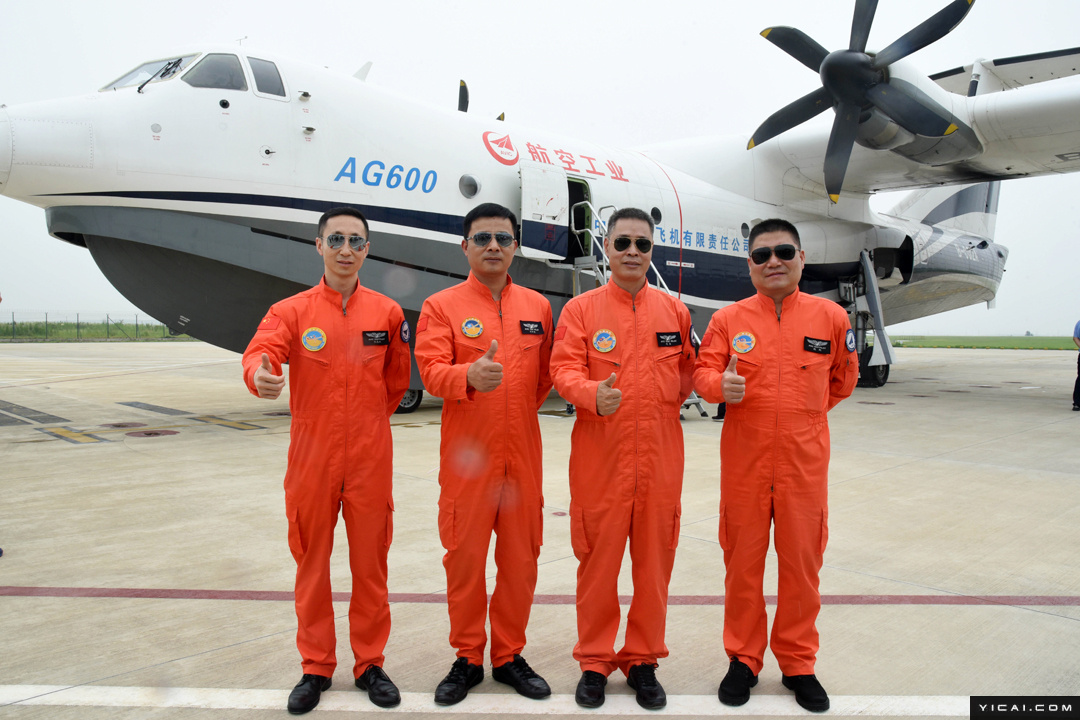 The crew takes a group photo after returning to Rizhao Shanzihe Airport after their first flight.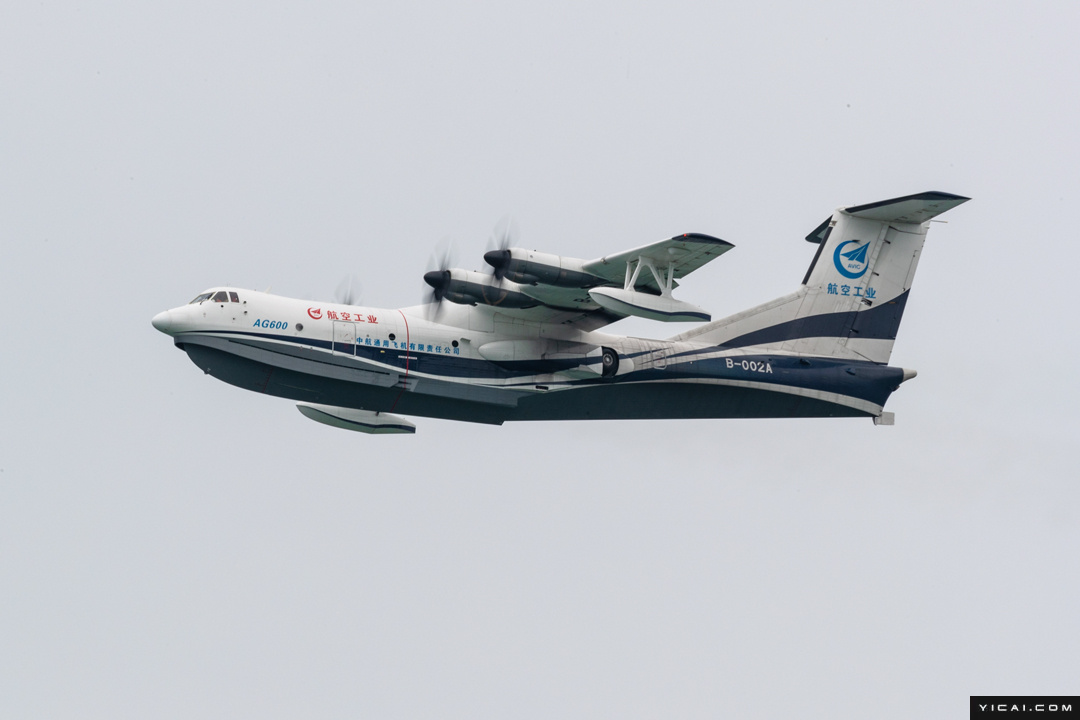 The AG600 shows off its graceful contours in the air.
Editor: Ben Armour