(Yicai Global) July 14 -- Steady torrential rains in many parts of South China have swollen water levels above historic high-water marks since the 'plumrain' monsoon season began, threatening major cities in the middle and lower reaches of the Yangtze River. Rescue workers are strengthening dams to stop floodwater incursions into cities' major thoroughfares.
The flood disasters have afflicted 37.89 million people nationwide, leaving 141 dead or missing, and collapsing 28,000 houses as of noon on July 12, and leading to CNY82.23 billion (USD11.74 billion) in direct economic losses, the latest official data show.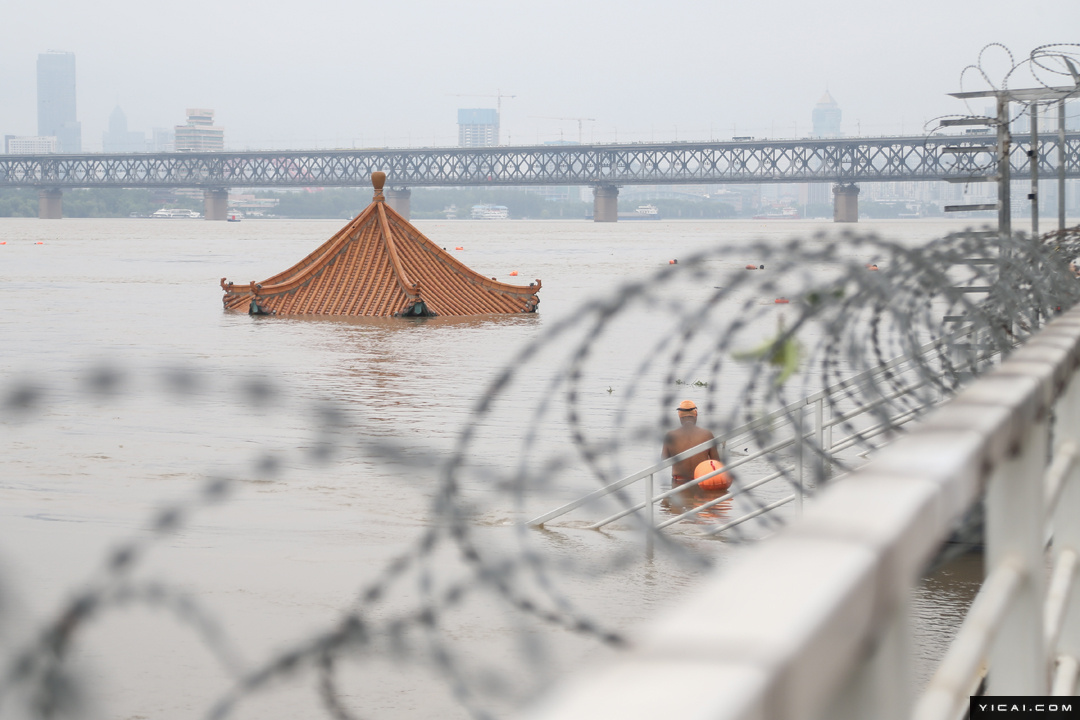 The rising Yangtze River has drowned a pavilion at the riverside in Wuhan, the capital of Hubei province.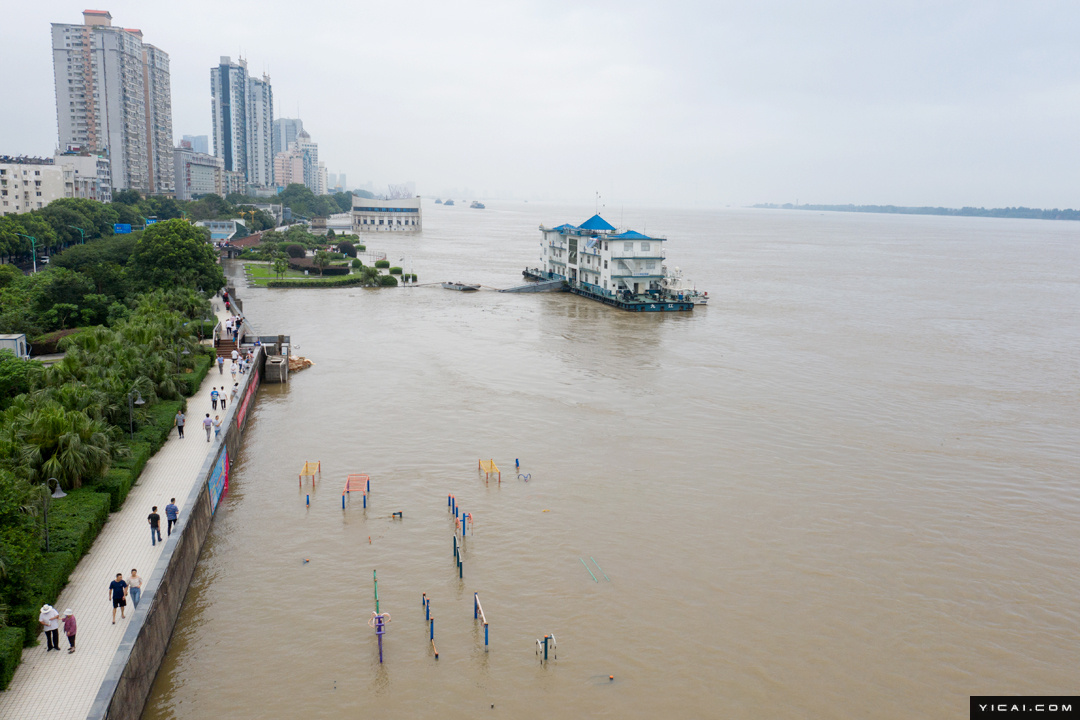 The 'Long River,' as the Yangtze is called in Chinese, has swamped a public exercise park in Jiujiang, Jiangxi province.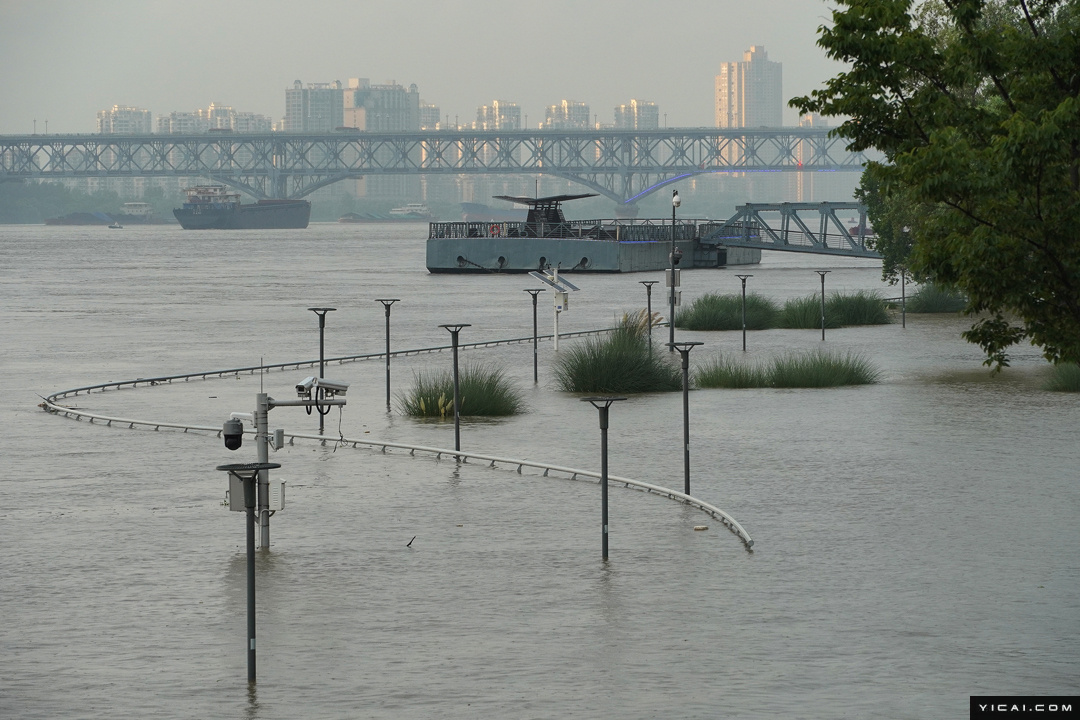 The river level is a mere 20 centimeters short of a historic high in Nanjing, capital of Jiangsu province.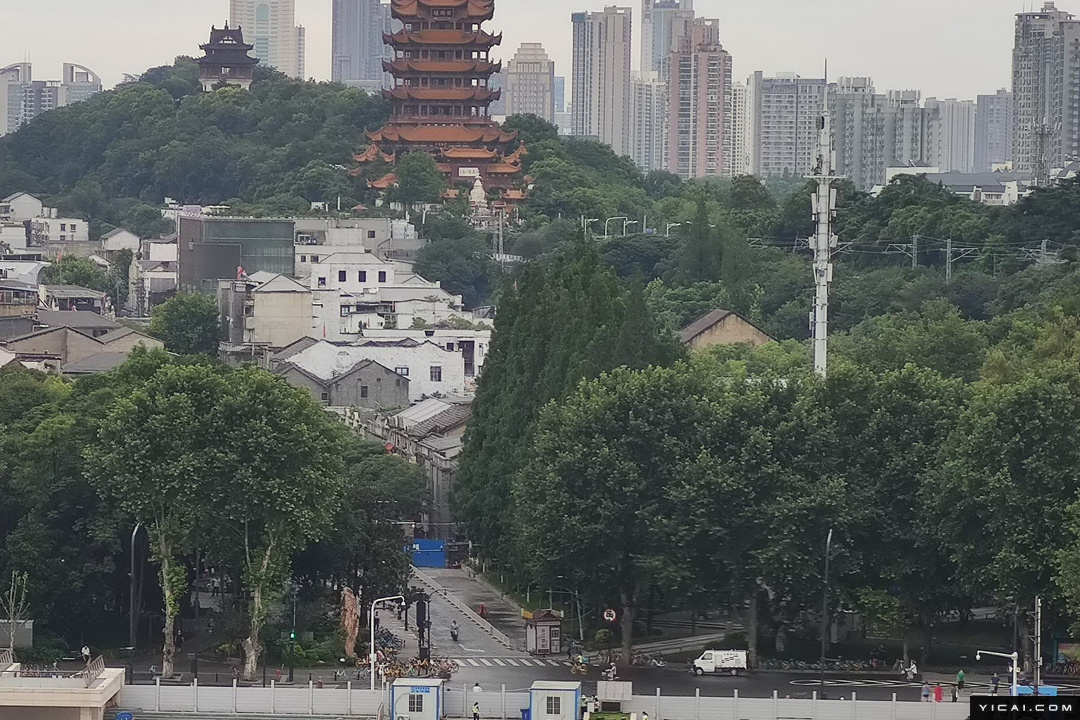 Removable prefabricated aluminum alloy anti-flood walls brace to stem the floodwaters under the Yellow Crane Tower, a famous Wuhan tourist attraction first built ca. 223 CE, but destroyed and re-erected many times since.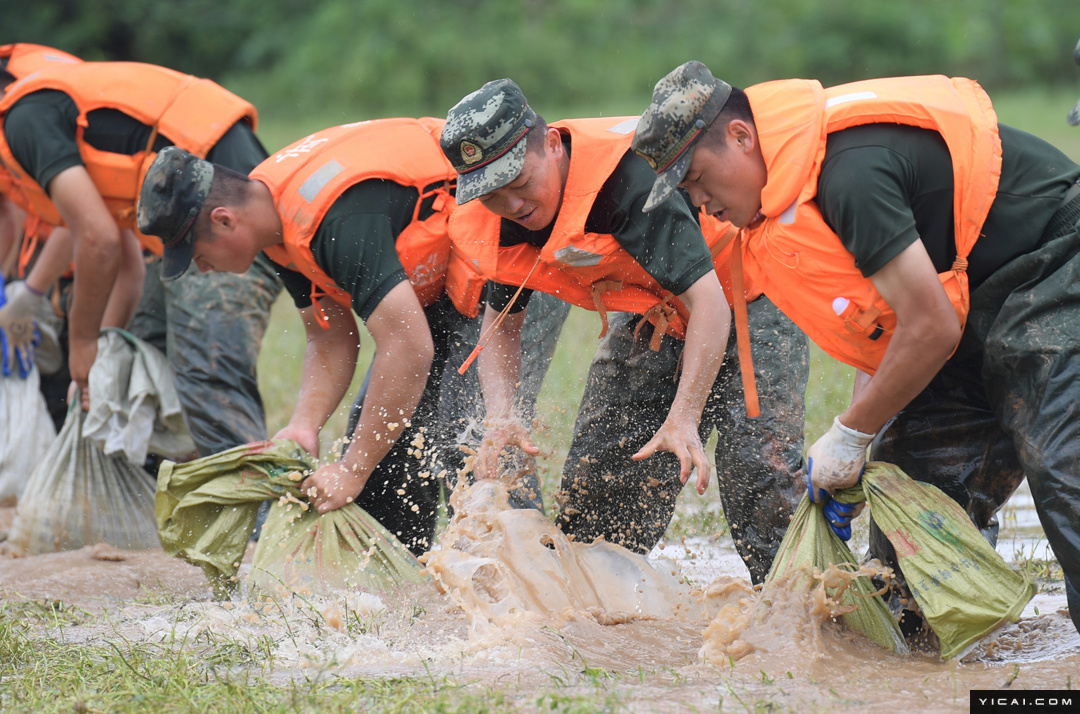 Rescue workers shore up an embankment in Shangrao, Jiangxi province.
Editors: Tang Shihua, Ben Armour