(Yicai Global) July 25 -- Three Chinese astronauts aboard the core module of the country's first space station were able to open the door of the newly arrived Wentian lab module at 10:03 a.m. Beijing time today and enter it in the first such outer space entry by Chinese astronauts.
The Wentian lab module, which weighs 23 tonnes and is 17.9 meters long, is the biggest and heaviest object that China has ever sent into space. It blasted off on a Long March 5B Y3 carrier rocket from the Wenchang Spacecraft Launch Pad on southern Hainan province at 2:22 p.m. yesterday.
Thirteen hours later, the module arrived at the Tianhe core module and successfully connected with its front port. It is the first outer space docking between two spacecrafts that weigh more than 20 tons and the first time that space stations have joined in orbit with astronauts aboard.
The Tiangong space station has a modular design and can be assembled in space. The Wentian lab module is the first of two lab modules to be sent into space this year. It will be followed in October by the Mengtian lab module.
The space station, which should be completed this year, will serve as a national space laboratory for space medicine, space life sciences and biotechnology, microgravity fluid physics and combustion science, space material sciences, microgravity basic physics, as well as new technology scientific experiments. It will conduct basic experiments to begin with which will gradually become more complex over time.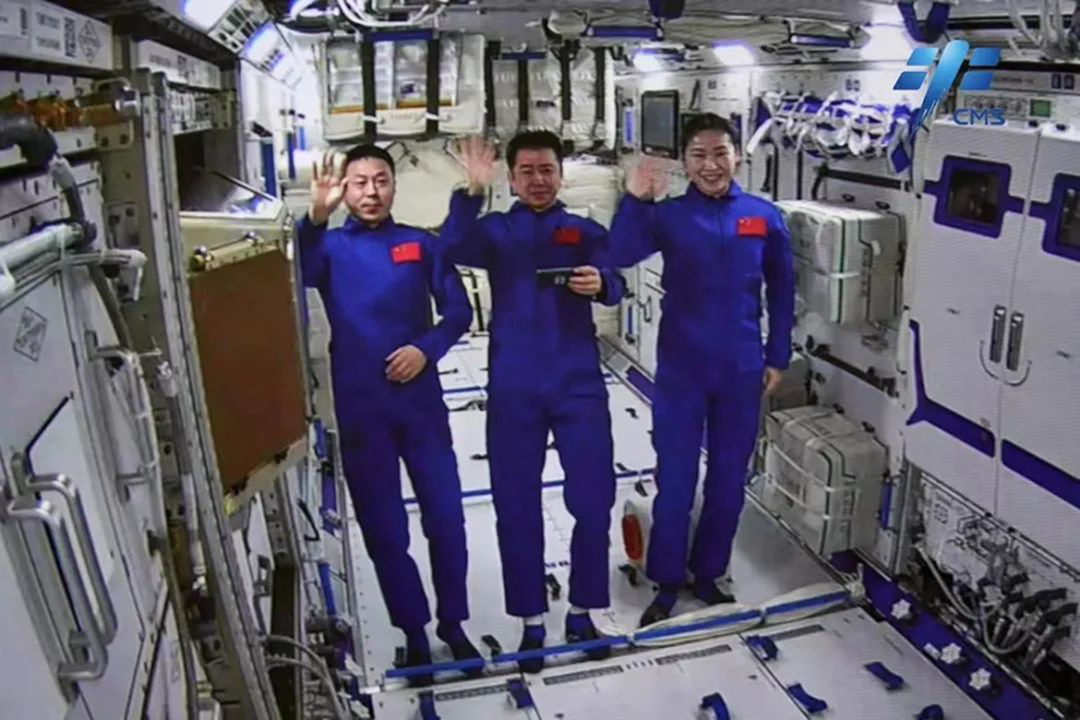 The three Chinese astronauts wave triumphantly from the newly arrived module.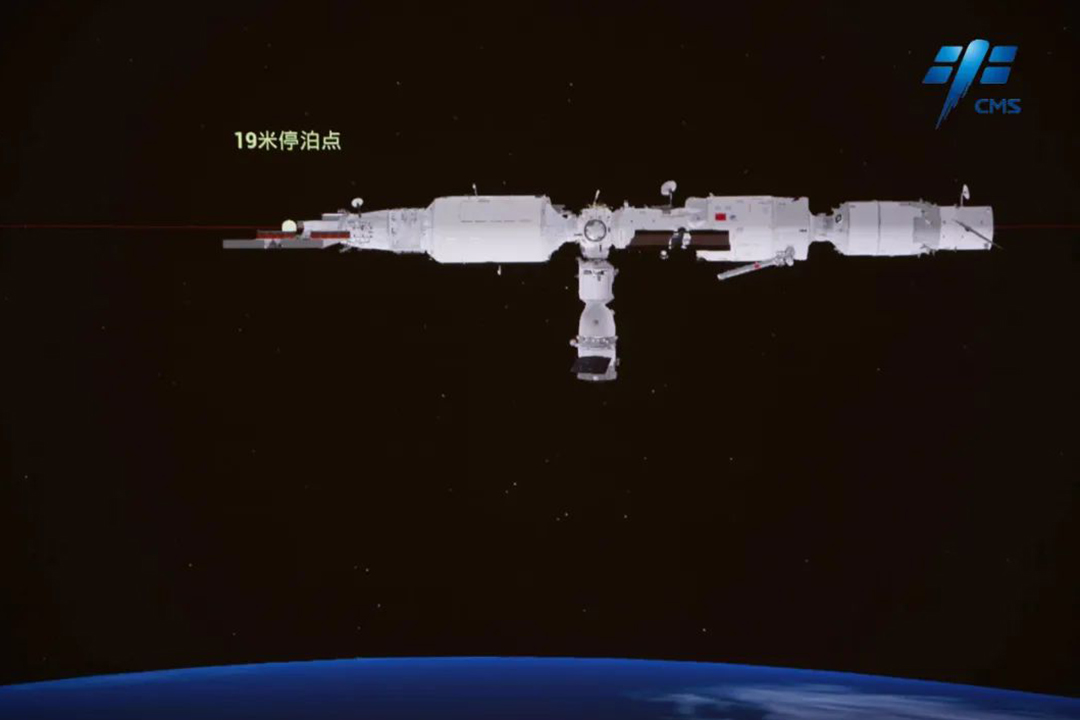 The Wentian module connects with the front port of the Tianhe core module in outer space.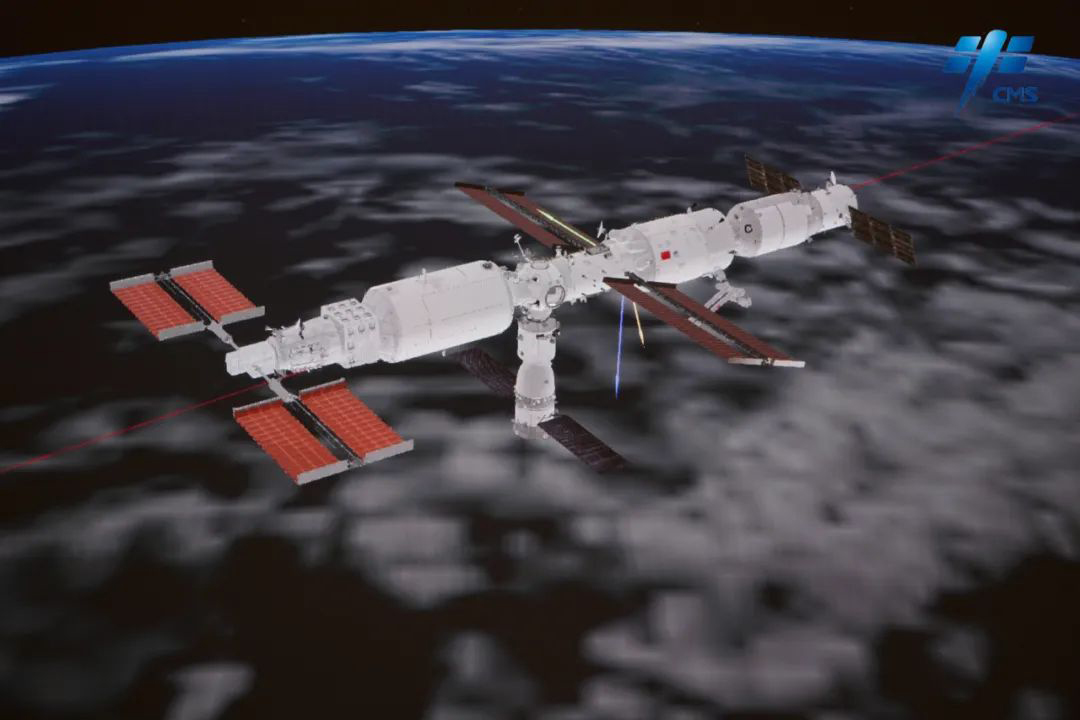 Thirteen hours after lift-off the docking is complete and the new module is ready for the astronauts to board.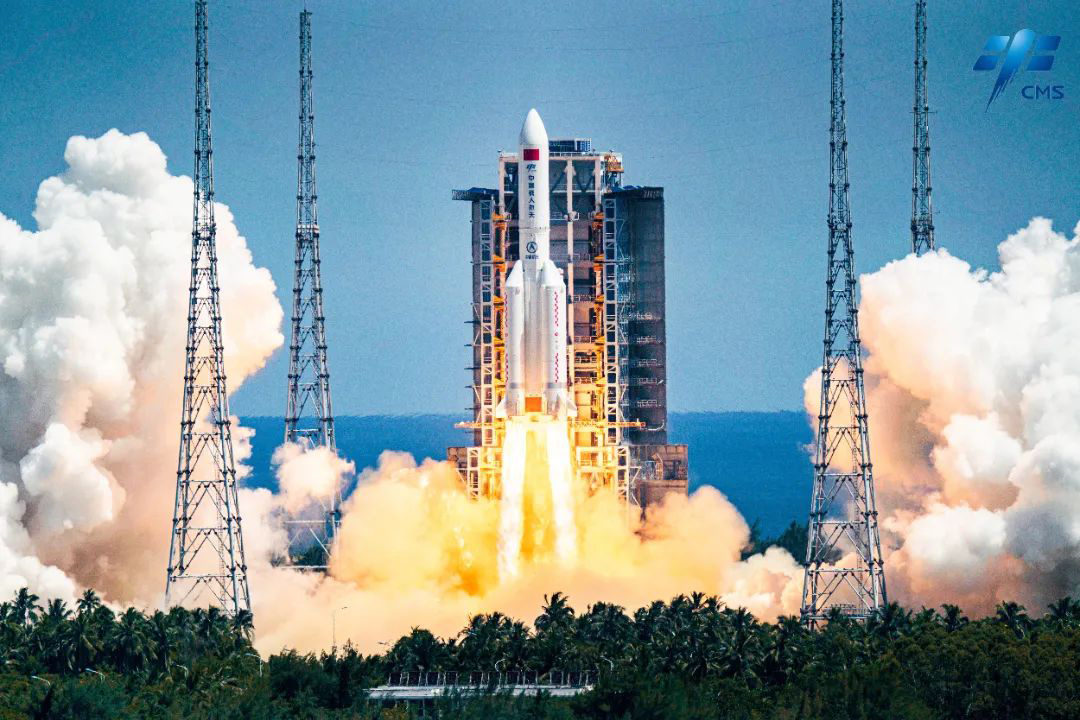 Smoke billows as the Long March-5B Y3 rocket carrying the Wentian module blasts off.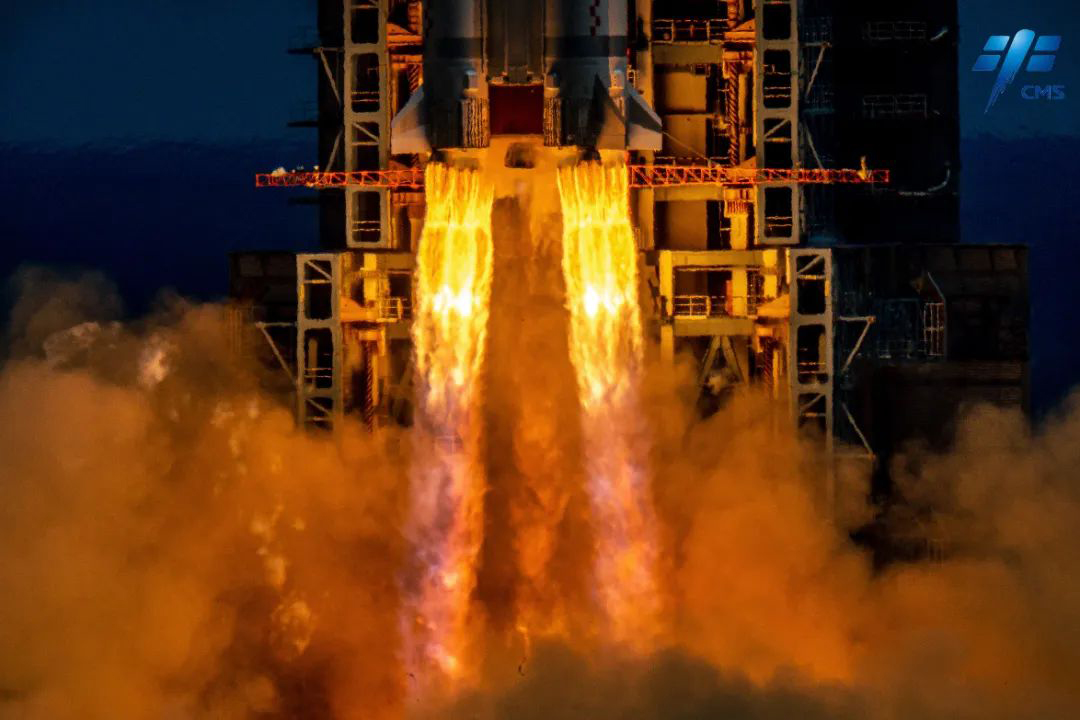 Jets of fire spew from the rocket as it achieves lift-off.
Editor: Kim Taylor