(Yicai Global) June 6 -- China successfully sent three astronauts into outer space yesterday, its third crewed mission since June last year and the first this year, who have been tasked with completing the construction of the country's first space station.
The Shenzhou 14 spacecraft blasted off from the Jiuquan Satellite Launch Center in the Gobi desert at 10:44 a.m. China time. Astronauts Chen Dong, Liu Yang and Cai Xuzhe will spend six months in orbit.
The highly anticipated manned space station, which has a modular design and can be assembled in orbit, is expected to be completed by the end of this year, the China National Space Administration said earlier.
Weighing 90 tons and with a design life of 10 years, the Tiangong space station will serve as a space laboratory to carry out scientific research and technical tests both inside and outside the capsule.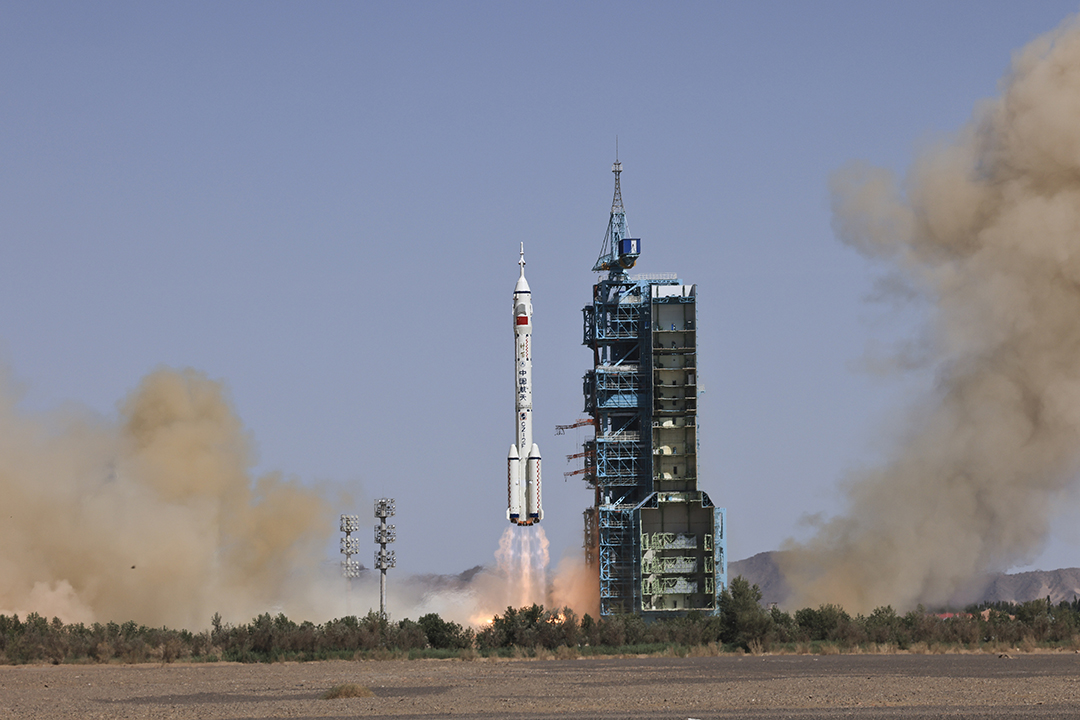 Huge clouds of dust can be seen as the engines of the Long March 2F-Y14 carrier rocket ignite.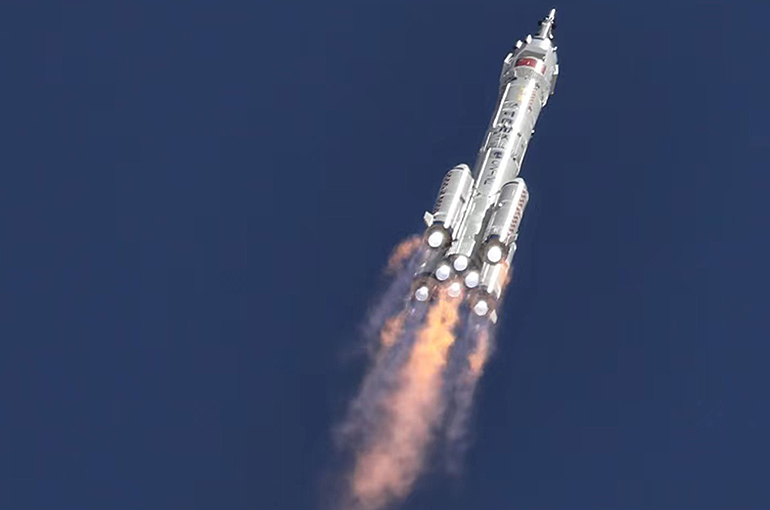 The rocket lifts off, soaring through the atmosphere. After 577 seconds, the Shenzhen-14 spacecraft detached from the rocket and entered its pre-determined orbit.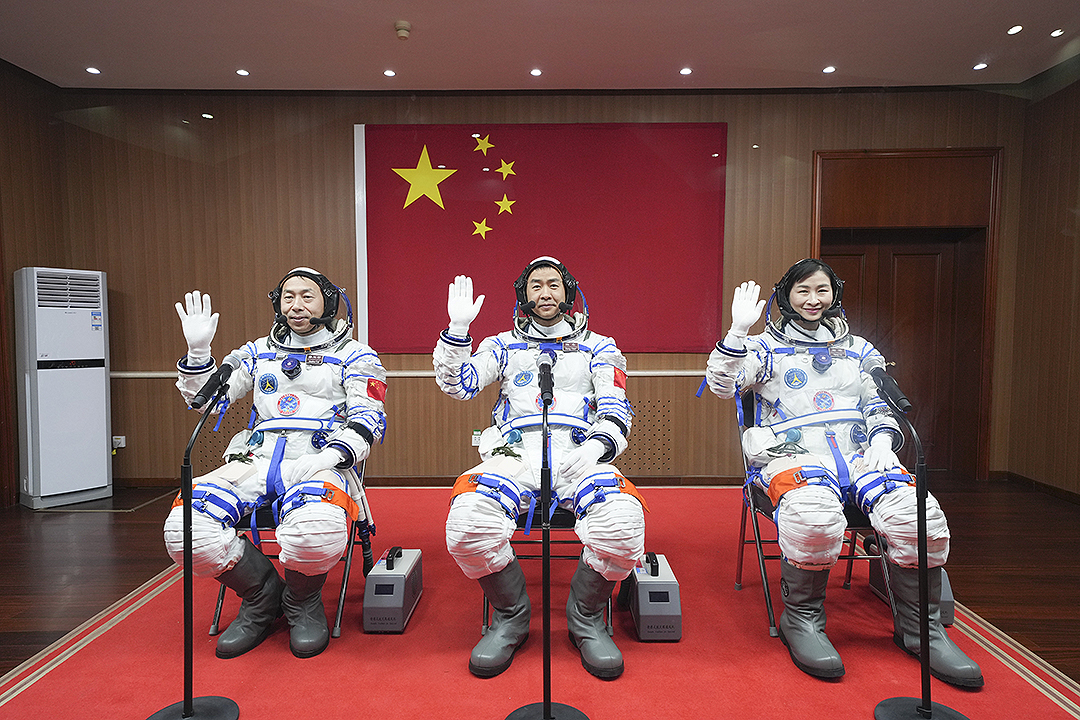 Astronauts Liu Yang (right), Chen Dong (middle) and Cai Xuzhe (left) were in good spirits and waved to the crowds who came to see them off at a ceremony ahead of the launch.
Editor: Kim Taylor