(Yicai Global) Feb. 18 -- The God of Wealth is the deity in charge of earthly fortunes in Taoism. According to Chinese folk custom, when families reunite to celebrate the arrival of the new year during the Spring Festival, the God of Wealth visits every household to bring them luck.
China's various regions hold special celebrations related to the God of Wealth on the fifth day of the first month of the Chinese New Year.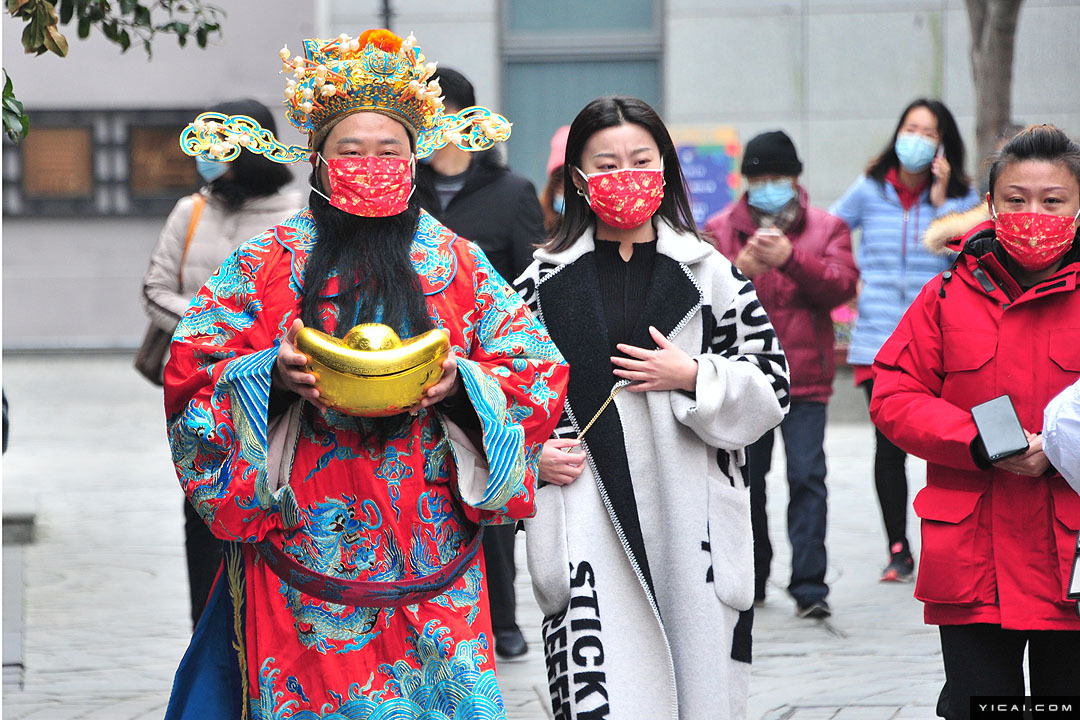 A man in the guise of the God of Wealth carries a 'gold coin' in Shanghai.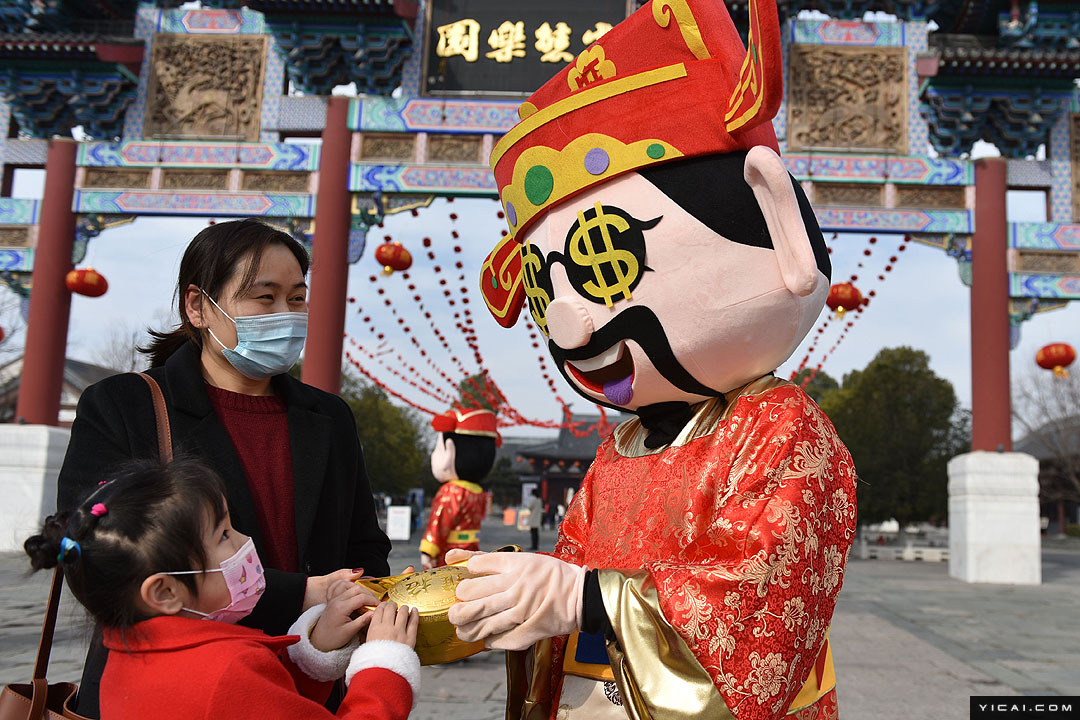 A man dressed as the God of Wealth greets a child in eastern Anhui province.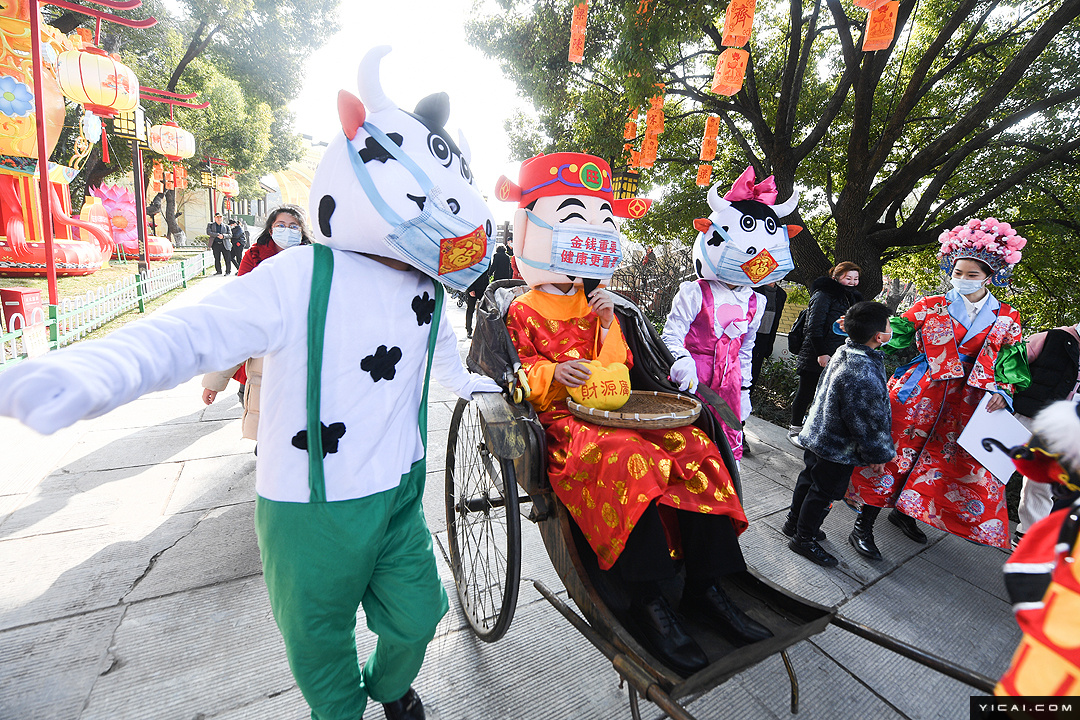 The God of Wealth hands out traditional 'hongbao,' or red envelopes of money, to passers by in Nanjing, Jiangsu province.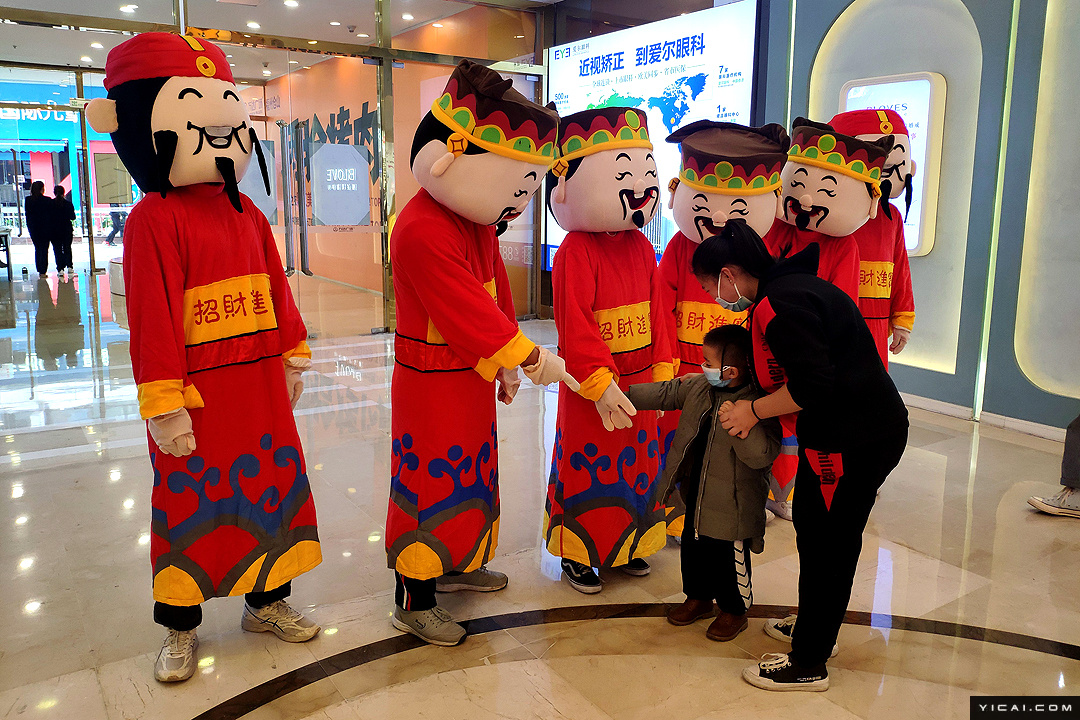 Staff at a department store in Fuzhou, Fujian province, dress up as the God of Wealth.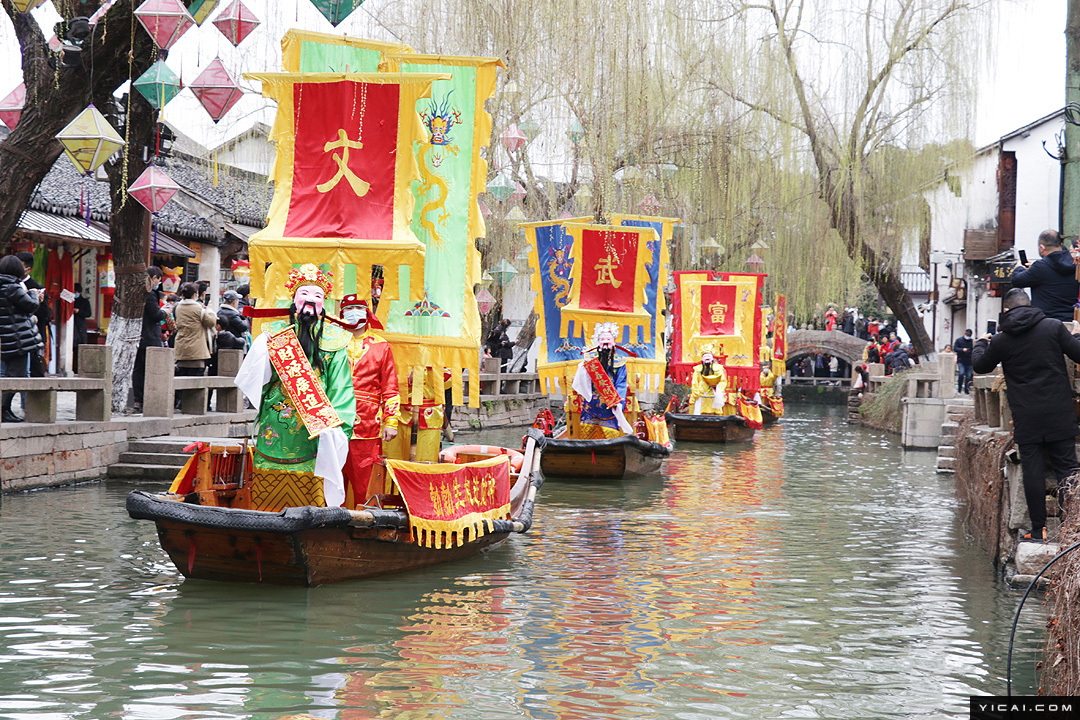 The God of Wealth sails an ancient canal in Suzhou, Jiangsu province, to bring prosperity and good fortune to the shops along the waterfront.
Editors: Tang Shihua, Peter Thomas