(Yicai Global) Nov. 24 -- The FIFA World Cup 2022 in Qatar is the first time in the soccer tournament's 92-year history that it has been hosted by a Middle Eastern country, with visiting soccer fans acclimatizing to the host nation.
The global media has showcased La'eeb, the World Cup mascot, but images and statues of it are almost absent from the streets of Doha, the capital, Sun Qian, who traveled to Qatar for the event, told Yicai Global.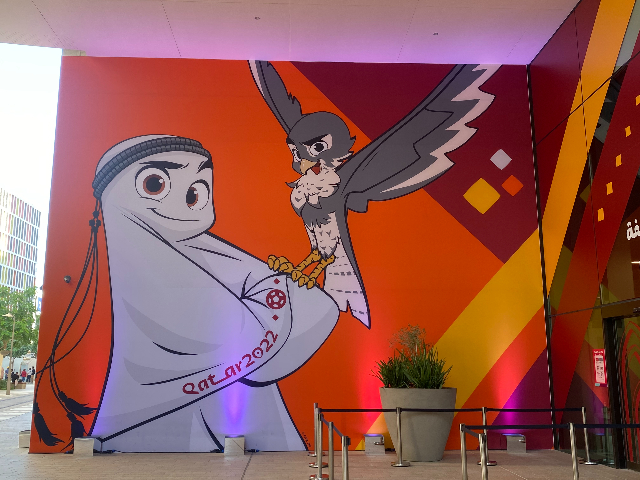 The mascot is not visible in public places, as images of people and animals are rarely used because of religious beliefs and cultural traditions in the Gulf state. Representations of plants and geometric patterns are mainly used for decoration.
Alcohol-free Budweiser is the only beer fans can find in stadiums, as Qatar is an Islamic country where alcohol is restricted. Budweiser, a FIFA sponsor, said in an advert that it is very proud to offer products in accordance with local laws. The drink is only available to people aged 21 and older.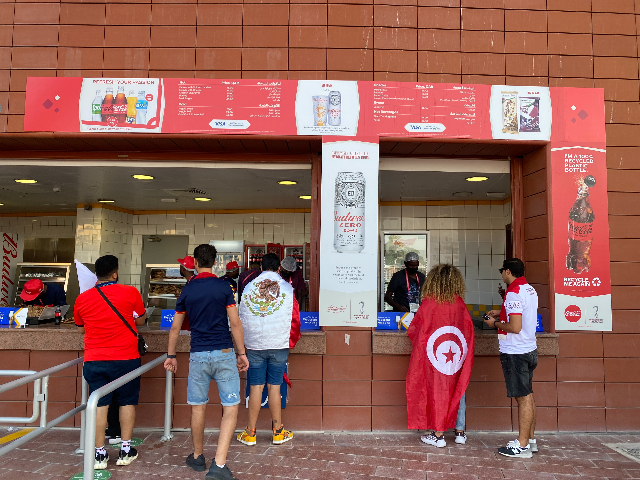 This is the first time that many soccer fans from overseas will have experienced an alcoholic drinks ban in stadiums and nearby venues. Though alcohol can still be bought at designated locations far from soccer venues.
Qatar has spared no effort in preparing for the World Cup. It newly built seven of the eight stadiums and spent about USD10 billion on repairs and maintenance. Since winning the hosting rights in 2010, the country has spent over USD220 billion, more than its gross domestic product of USD180 billion last year.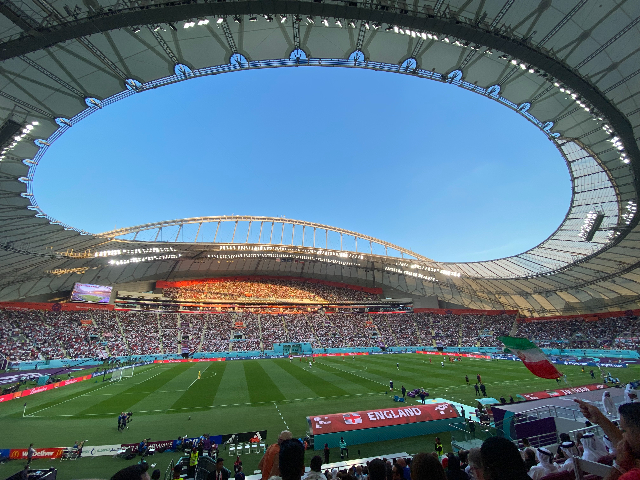 Money was also put into improving Qatar's infrastructure, including new airports, subways, roads, hotels, and shopping malls. And the desert village of Lusail was upgraded to a modern city.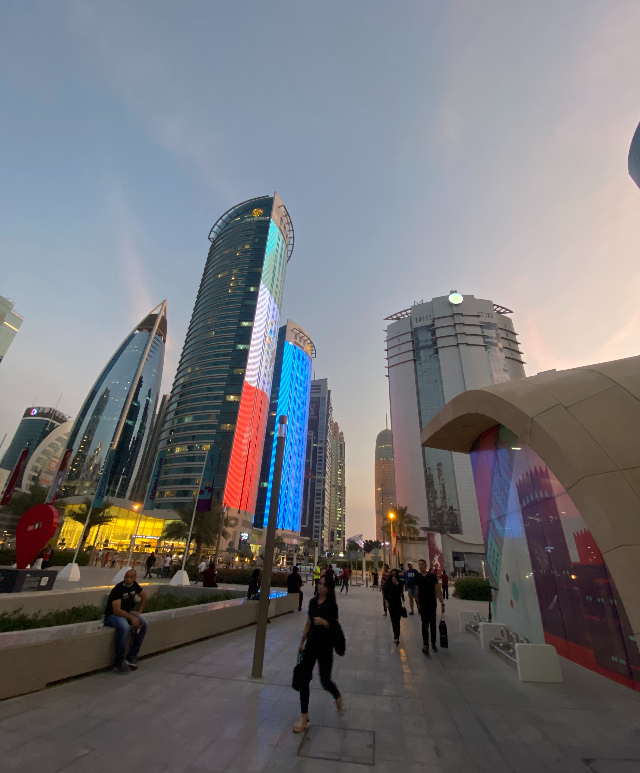 The Doha subway, which is almost 80 kilometers long, uses an advanced and fast unmanned driving system. Compared with subway trains in other countries where capacity is prioritized, those in Doha focus on comfort. Many carriages have soft sofa seats, with some even equipped with luxurious airplane-like seats. The subway system cost USD36 billion.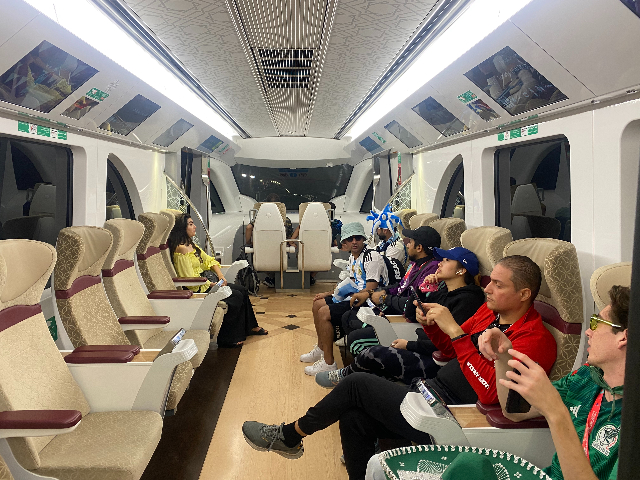 Qatar also spent a lot renovating its capital city. "Our modern city skyline is equal to those of global metropolises like Shanghai, Tokyo, or New York," a proud resident told Yicai Global. The country appears modern on the outside, but it is traditional on the inside. People drive luxury cars and use the latest electronics, but wear traditional Arabic clothes and live in accordance with their ancestors' rules and beliefs.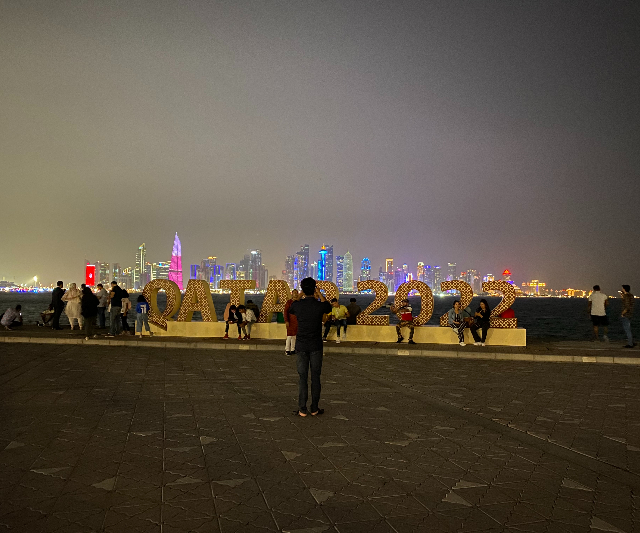 Editors: Liao Shumin, Martin Kadiev