(Yicai Global) Feb. 4 -- Yu Garden, a tourist attraction in Shanghai, has been decorated with bright lanterns for the upcoming Chinese New Year.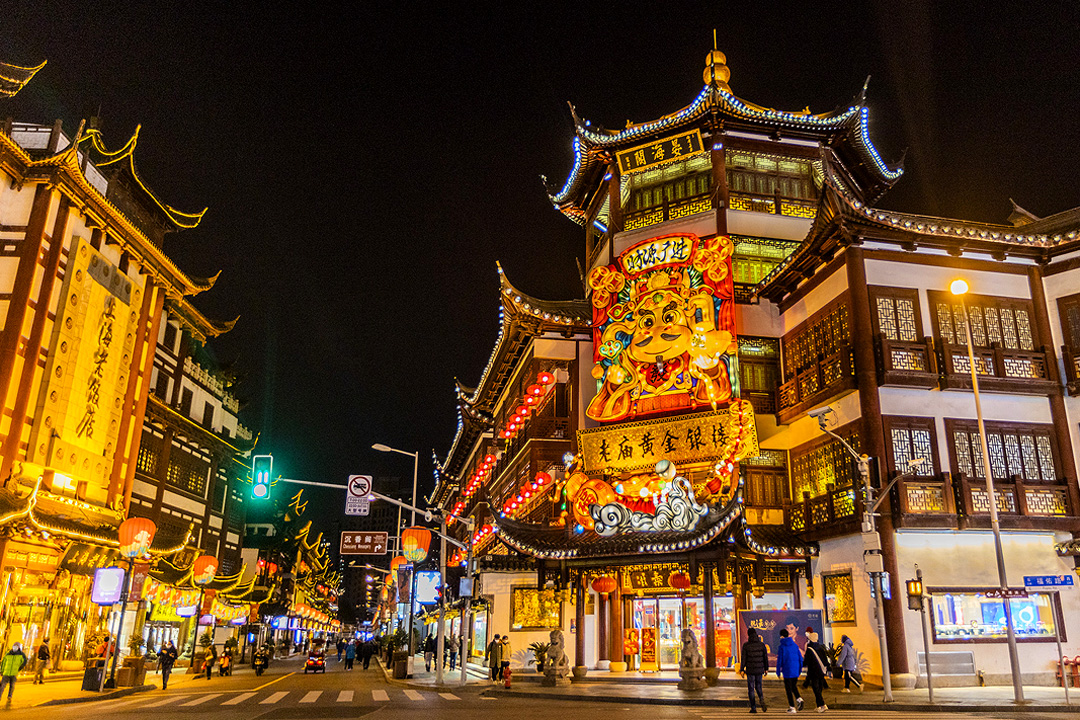 Old buildings along the streets near the marketplace were already adorned with festive lanterns on Feb. 2.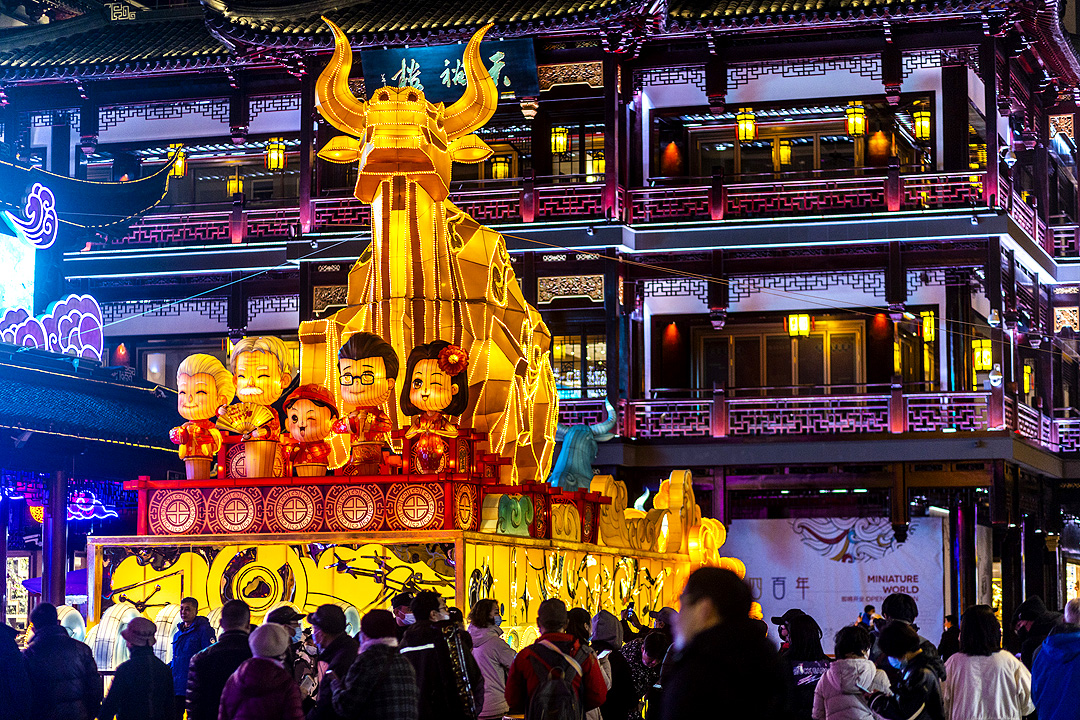 An eight-meter ox-themed golden lantern was installed to ring in the Year of the Ox.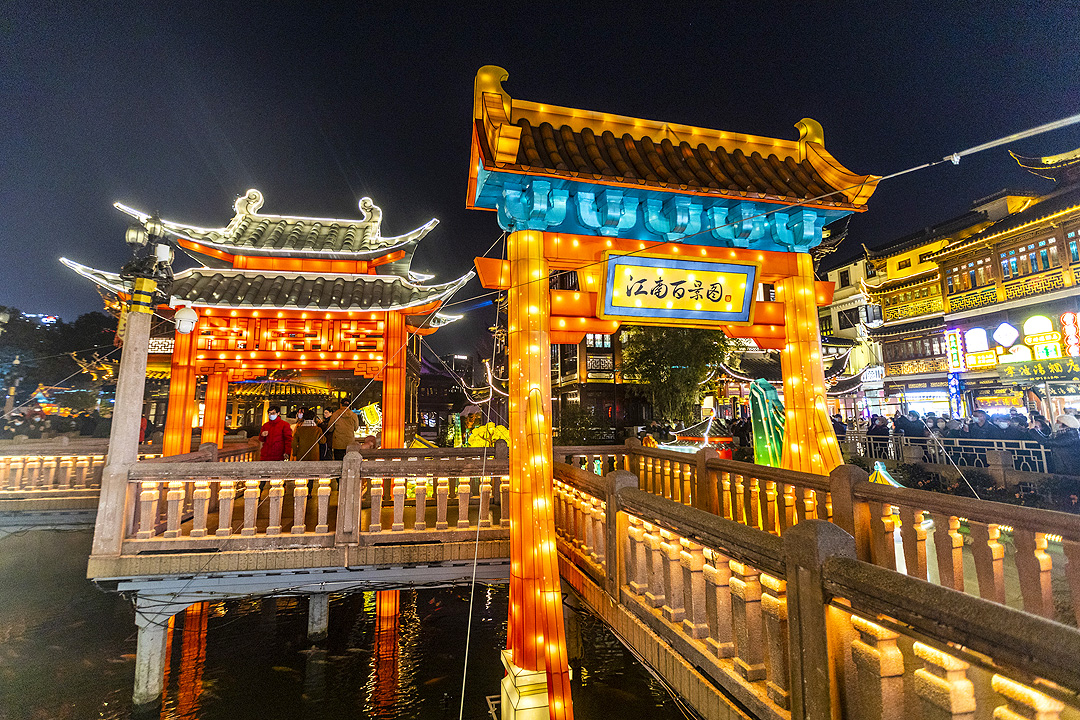 The Nine Zigzag Bridge was shining bright with lights.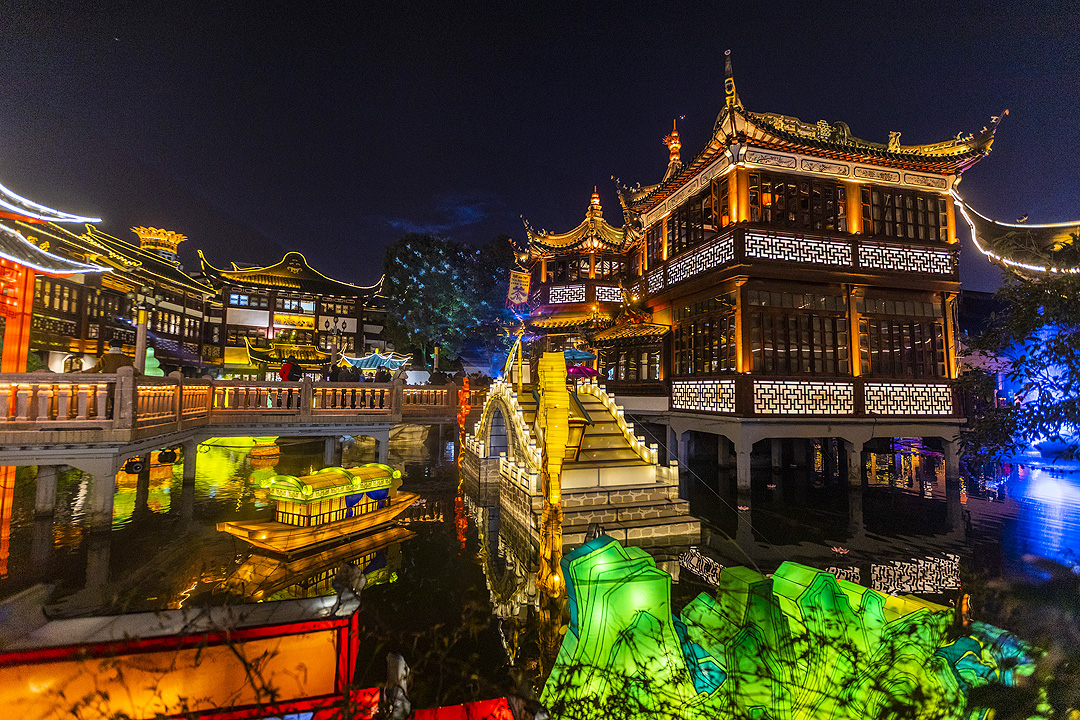 Crowds gathered to see the colorful sight while China's tallest building, the Shanghai Tower, could be seen in the background.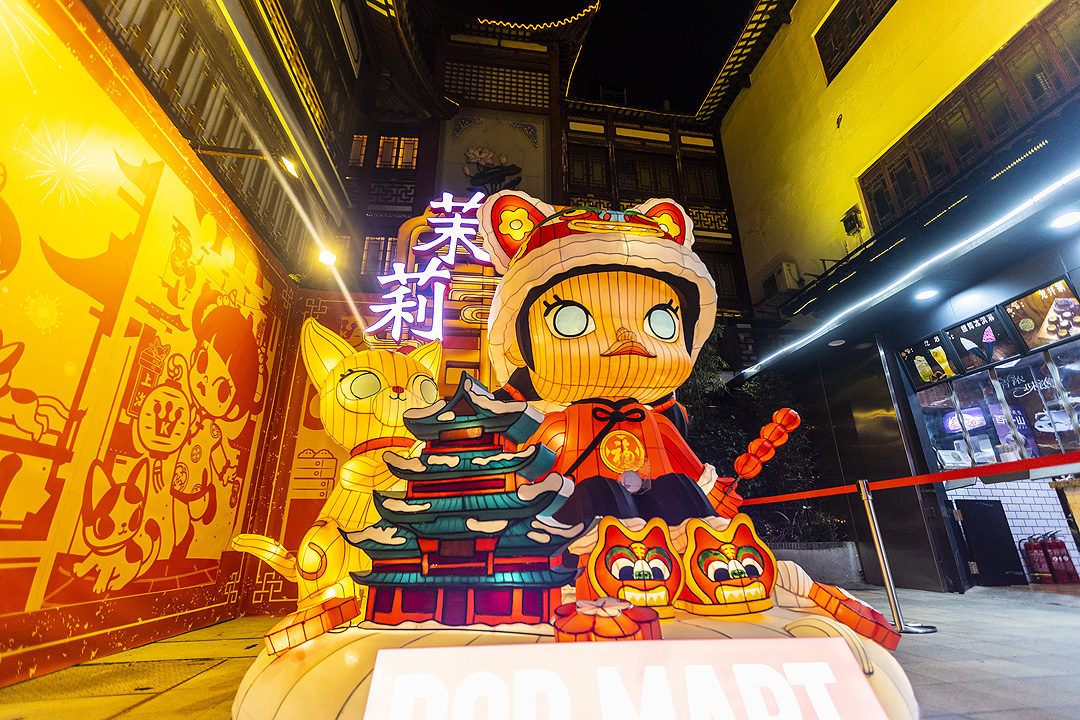 Toy retailer Pop Mart Cultural & Creative had designed some decorations based on its characters.
Editor: Dou Shicong, Emmi Laine
Photo Creditor: Wu Jun