(Yicai Global) July 26 -- Zhejiang province, on China's eastern coast, suffered heavy rainfall due to the arrival of typhoon In-Fa. Local firefighters evacuated the trapped people.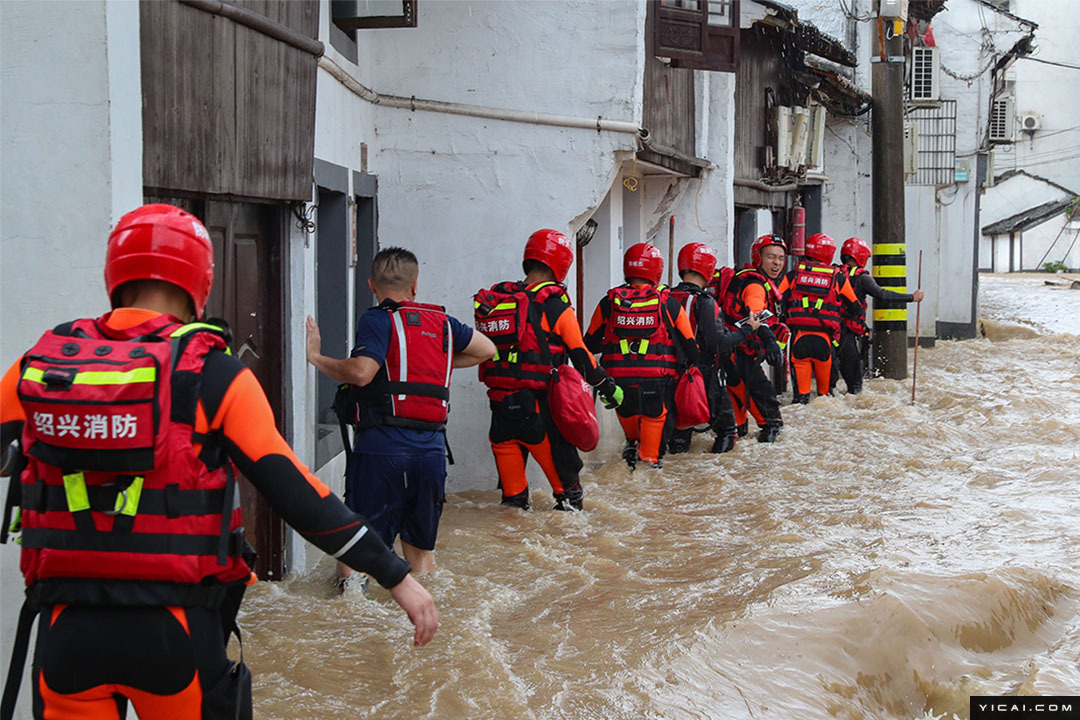 A rescue team evacuated 210 trapped people and rescued other 67 in local villages around Shaoxing, a city in the north of Zhejiang province, severely hit by heavy rainfall on July 24, according to the local firefighting department's Weibo account.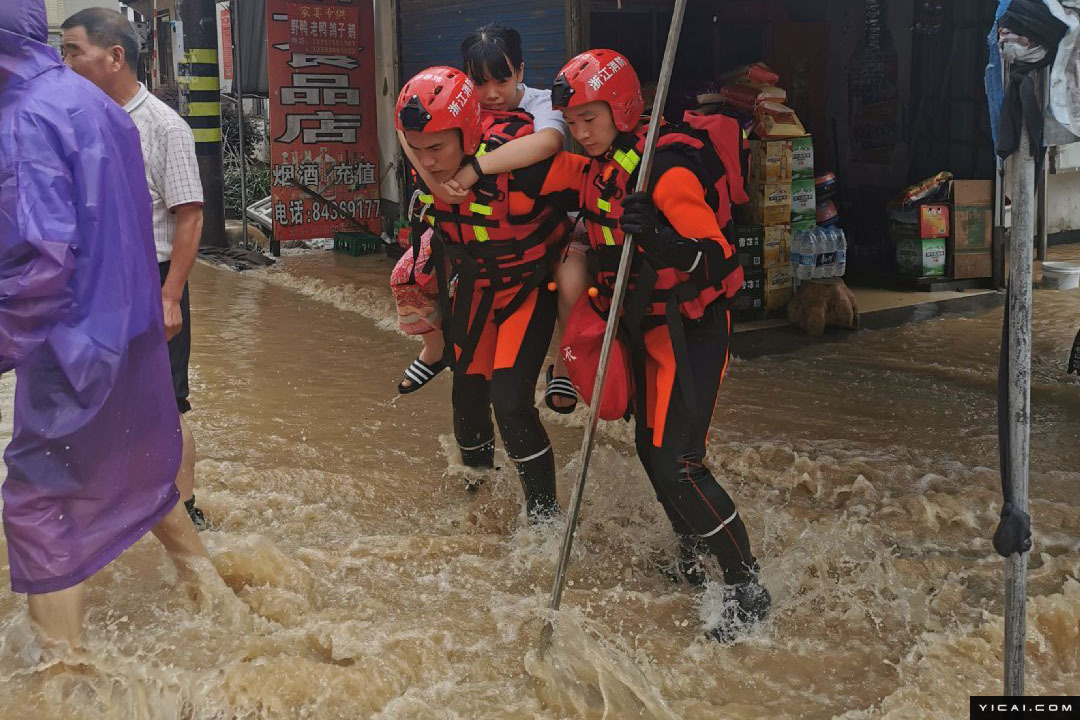 The firefighters evacuate a young girl.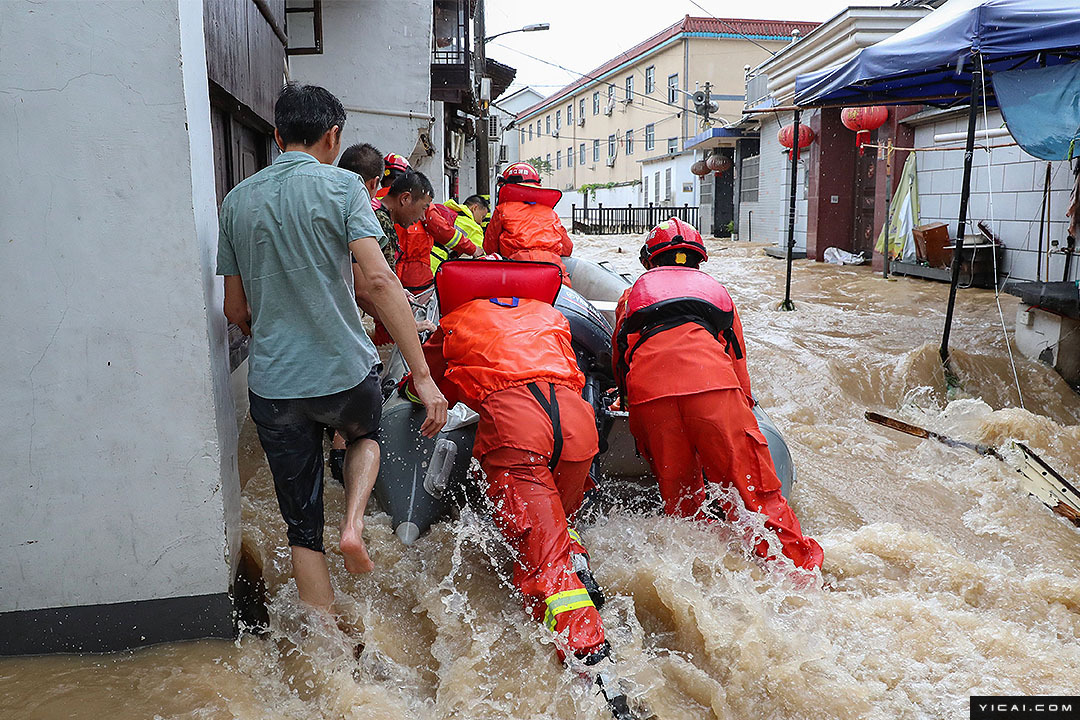 The firefighters use rubber boats to rescue people.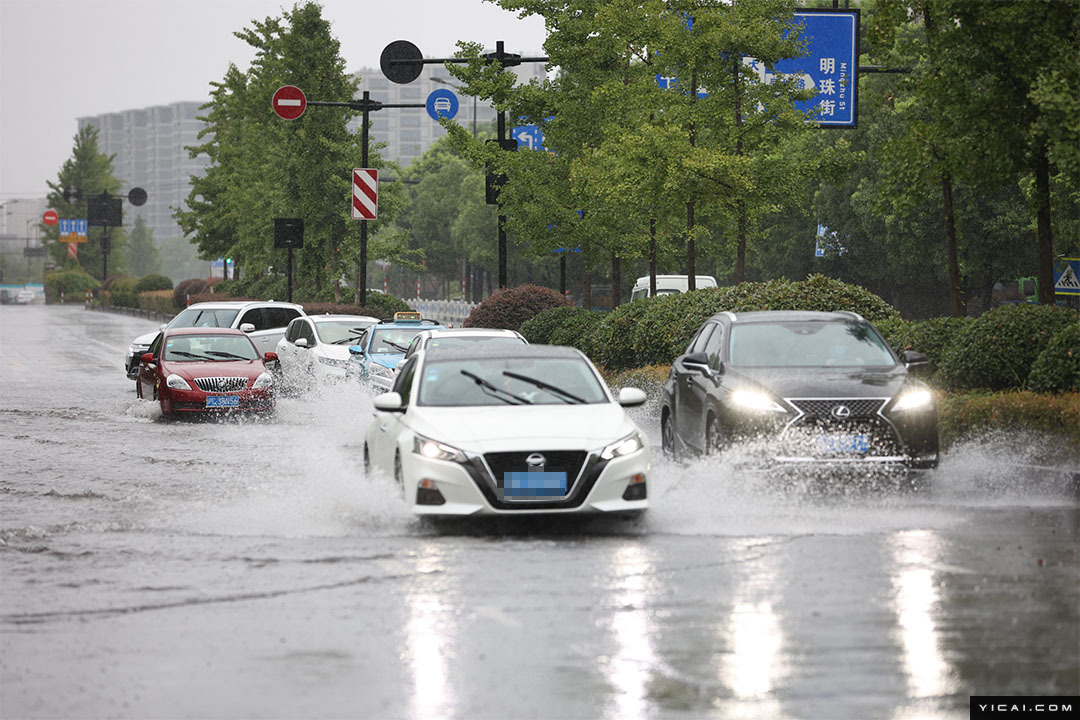 Cars run on streets submerged by water in Hangzhou, provincial capital of Zhejiang province on July 24.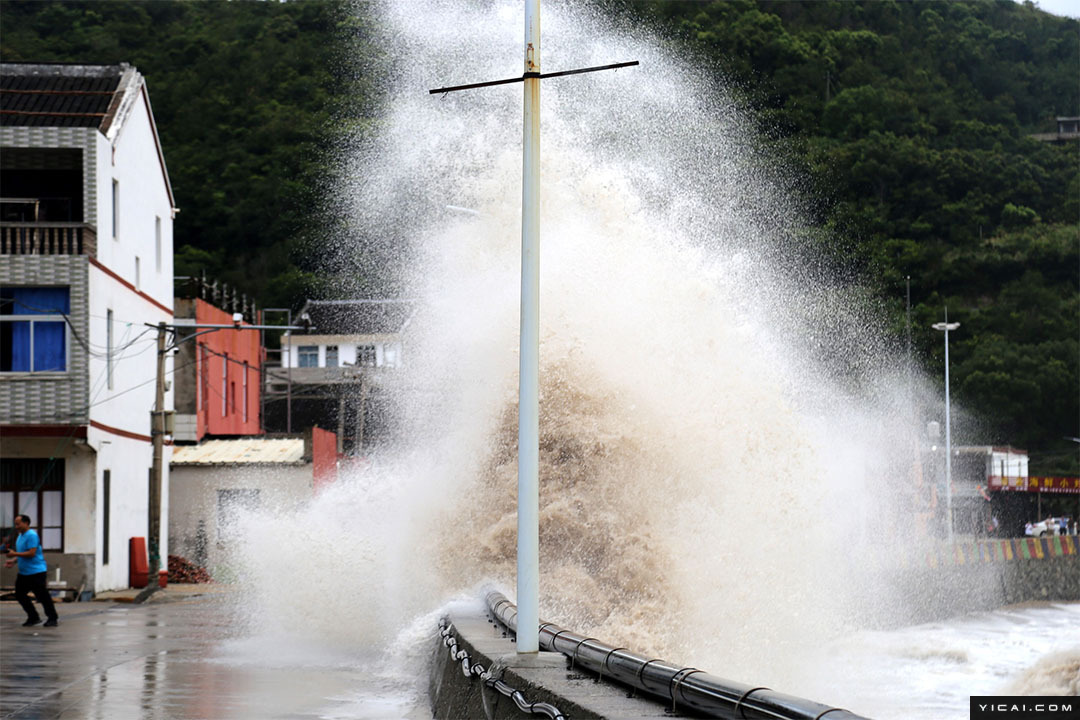 High waves hit the coast setting off huge walls of water as typhoon In-Fa makes landfall in Zhejiang's Wenling city on July 24.
Editors: Dou Shicong, Futura Costaglione