(Yicai Global) July 8 -- International media gathered yesterday outside 10 Downing Street, waiting for British Prime Minister Boris Johnson to deliver his resignation speech after a surprising turn of events. Yicai Global's London reporter was there to record the occasion. 
Johnson fell on his sword following immense pressure from within the ruling Conservative Party to step down. As of the evening of July 5, more than 50 government officials, including the finance and health ministers, had quit because of a lack of confidence in the PM's leadership.
After a conversation with Sir Graham Brady, chairman of the powerful 1922 Committee that represents the party's backbenchers, Johnson agreed to go. He will stay on until a successor is chosen.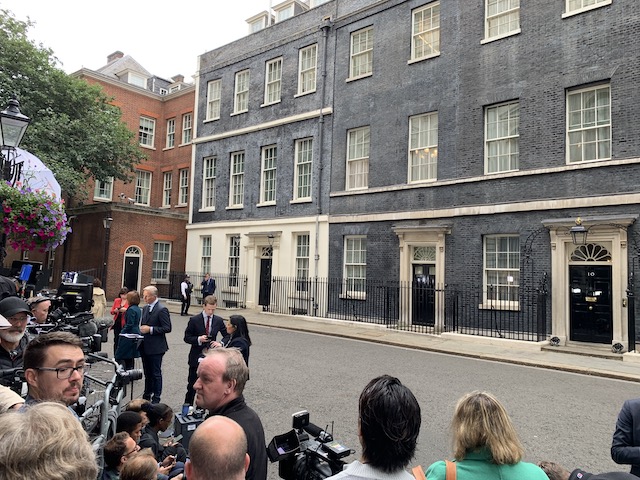 Members of the press congregate outside 10 Downing Street.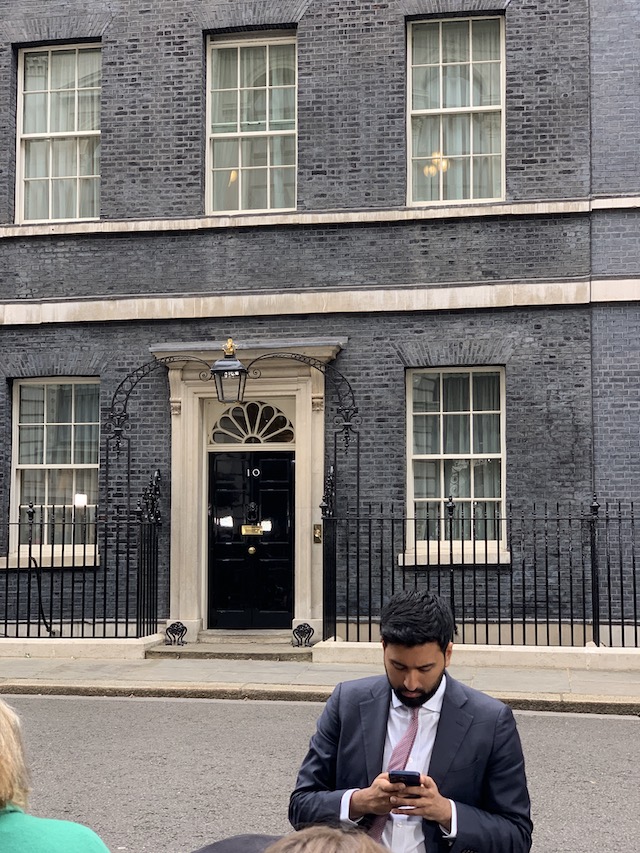 The famous black front door of No. 10.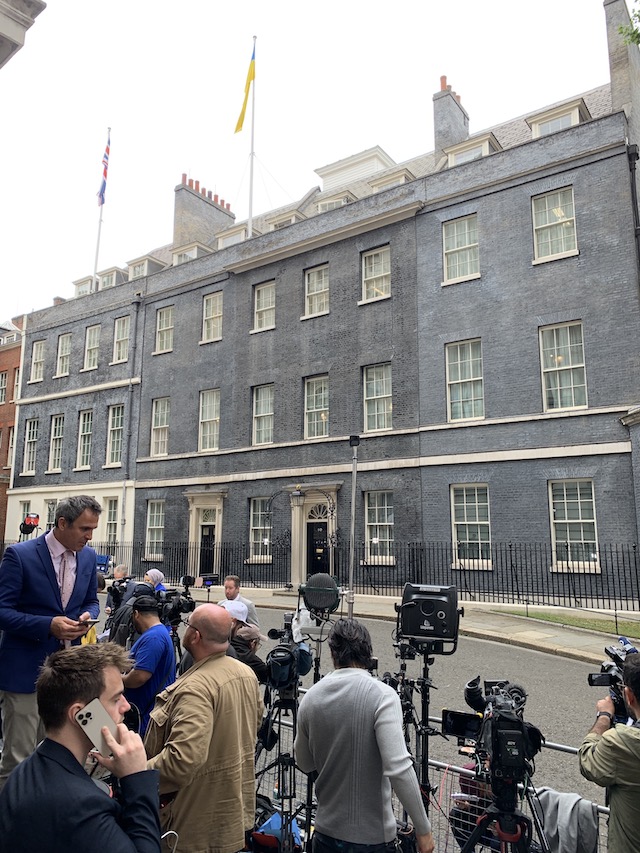 More reporters arrive on the scene.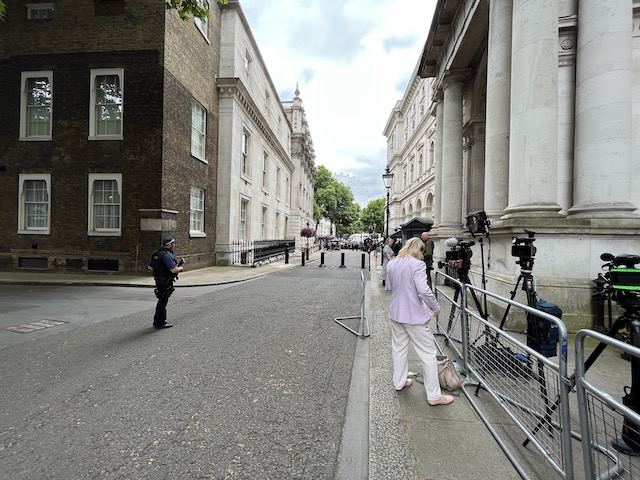 The police install extra barricades to accommodate the media swell.
Editor: Kim Taylor