(Yicai Global) Aug. 12 -- For Wu Yongbai, proud founder of the 'Kungfu Grey Goose' brand, to be able to return to his hometown and set up his business was the realization of a childhood wish: that families should not be split up and parents should no longer have to leave their children behind in order to seek work in the cities.
"It is important that parents be by their children's side when they are needed, to wipe away their tears when they cry and to comfort them," said Wu, the man behind the Bairui Grey Goose Breeding Cooperative in Xingguo county, Jiangxi province.
Currently in his mid-30s, Wu was the first generation of children who had to wave goodbye to their parents when they left to find employment in the cities and stay in the villages with their grandparents. Now he is one of a growing group of young entrepreneurs returning from the cities to their hometowns to help drive the revitalization of China's rural areas.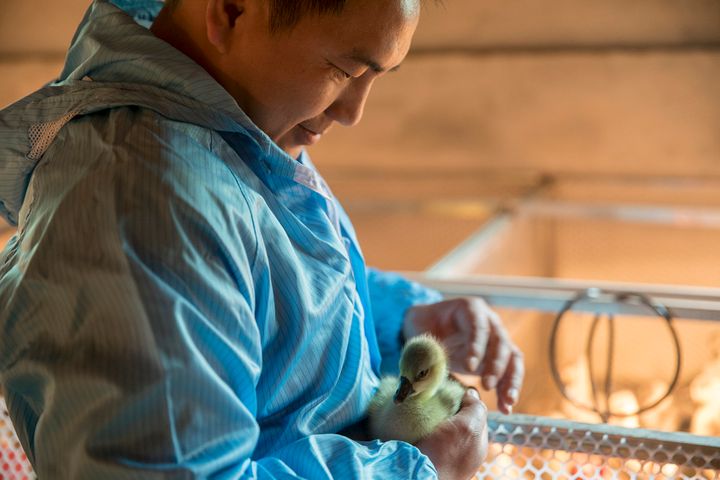 "I want to grow my business to help more young people like me return home," said Wu, who gave up his IT job in southern China's Shenzhen city and traveled back to his hometown to be reunited with his family and to start a goose business.
The economic chasm between China's rural and urban areas has meant that since the opening-up of China to the West in the 1980s there has been an exodus of young adults from the countryside seeking better opportunities in the cities.
Nowthe government wants to shift the focus back to the countryside. The outpouring of young labor has created 'ghost cities' populated only by the very old and the very young and stifled the development of the rural areas.
Wu's parents left him and his brothers and sisters in the care of their devoted grandparents and would return each year at Chinese New Year to be reunited with their family.
Wu Yongbai completely understands and respects his parents' decision, but the pain and sorrow of not having his parents by his side while he grew up will never leave him.
Wu moved to the city too when he grew up and found employment as a computer software programmer in the catering industry in Shenzhen. His job was high-pressure and he often dreamed of being able to return to the countryside and live together with his children and parents. But in order to return, he needed a viable business.
Ironically, it was through his work that he stumbled across the way to return home – geese!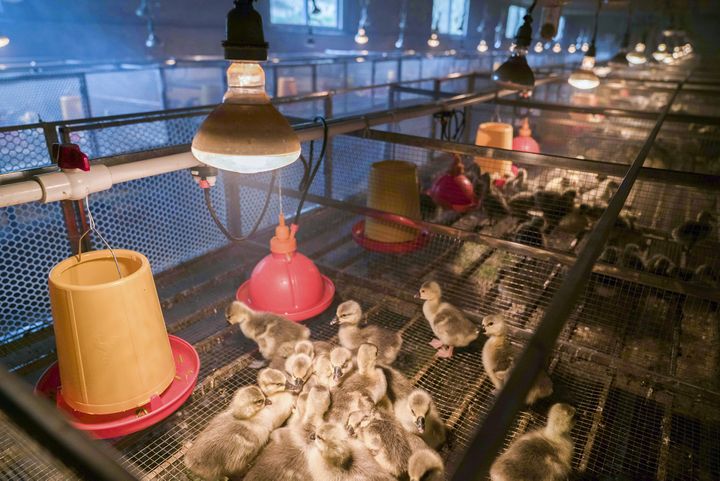 His IT research revealed that goose is the best-selling fowl meat in Guangdong province and Hong Kong. "Not only does it taste good, but it also meets the criteria of the younger generations who want a healthy, natural product. The retail prospects are very good," said Wu.
It so happens that grey geese are a regional specialty of his hometown Xingguo county. Wu Yongbai grew up with geese. His family used to raise and sell them to help pay for the children's school fees.
After 10 years of working in the city, Wu had found the means to return home. It was important for Wu that his children should not be emotionally scarred in the same way he was by absent parents.
He wanted to be waiting outside the school gates in the rain holding an umbrella and providing other small but meaningful comforts that he missed out on in his childhood. His wife supported his decision and from late 2014 Wu Yongbai started to put his plan into action.
In 2016 the Bairui Grey Goose Breeding Co-operative was officially founded. Wu had spent many months gathering information online and visiting several large breeding grounds in order to learn the best techniques that would allow him to produce tasty and healthy goose meat.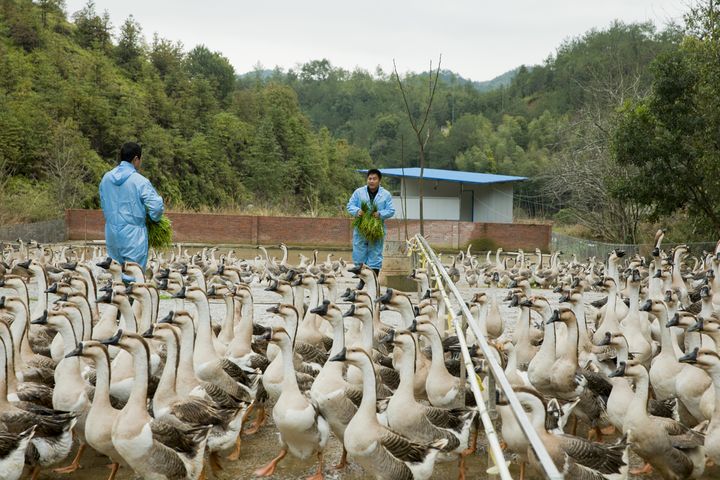 Sadly, just as his first flock of geese was ready to be sold at market a bout of bird flu hit southern China. The markets of Guangdong shut their doors and he was left with thousands of birds that he was unable to sell. Panicking, he loaded his geese into his truck and drove from street stall to street stall offering his geese at discounted prices and letting them taste the cooked meat for free. In the end he was able to offload all his geese but the experience shook him greatly.
Within a year he was back on his feet and in 2017 his co-operative made a profit of over USD15,000. Wu Yongbai was generous with his knowledge and openly shared it with his competitors, training them in the methodologies and techniques that he had developed so that together they could alleviate poverty in the region.
"In poverty relief work and other efforts to revitalize the countryside, the most important element is people, and these people are often returning talent from the cities," said Zhang Chongqing, the Country Garden Holdings Co. Ltd.'s Xingguo county poverty relief team leader.
"In fact, this is the only demographic that can make these changes," said Zhang, who has worked for non-profit enterprises in the rural areas for many years. "People who come from the countryside can easily adjust back to life there. And they often have the vision, the capital and the skills to create businesses that drive the local economy."
"It is also extremely important that these young people have had experience of living in the cities," he said. "If they have spent some time living in urban areas, they understand the demands of the market and what the consumers want."
Certainly it has been a long journey for Wu Yongbai, but finally he has reached home! His childhood regrets have been redressed and his story reveals the real aspirations behind the rural revitalization of China.
Editor: Xia Ruirui, Chen Juan