(Yicai Global) Feb. 12 -- Shanghai grocery express platform Dingdong Maicai is donating fresh fare each day to the families of 77 of the city's medical and nursing staff who have deployed to Wuhan to aid in the treatment of the new coronavirus pneumonia to relieve these warrior angels ministering on the front-line of the battle against the epidemic of worries over whether their loved ones are well provisioned.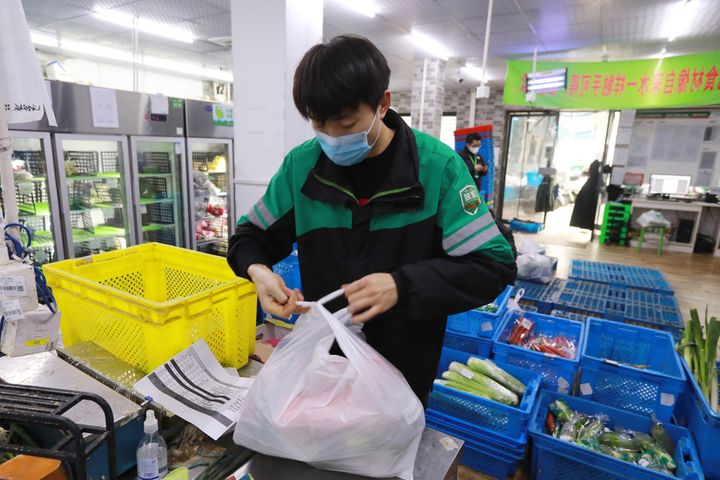 A sorter puts together food packages for medics' family members. Dingdong ensures no dishes are repeated over the course of seven days to guarantee a nutritional balance.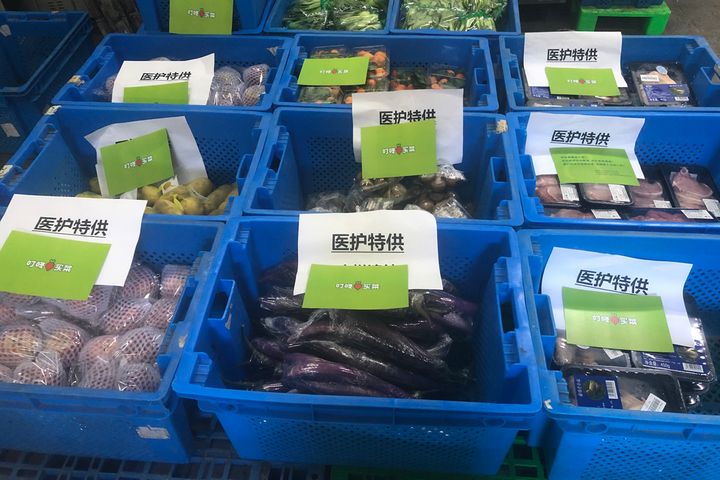 Dingdong's storehouse features a rich miscellany of foodstuffs.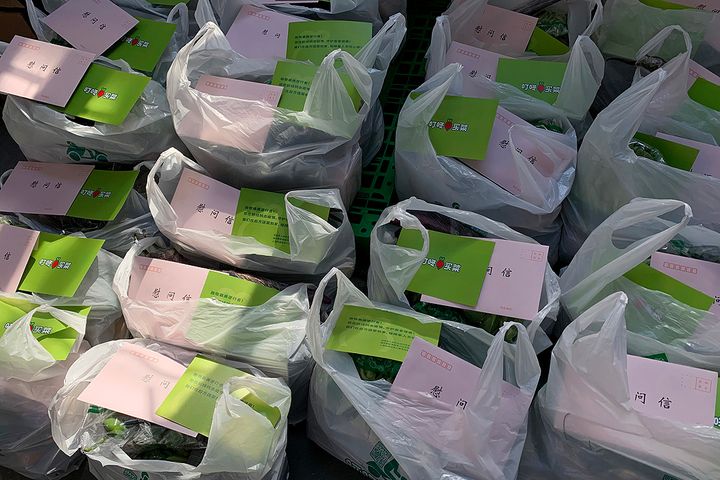 The company's letters of commiseration to medical families accompany their parcels of provender.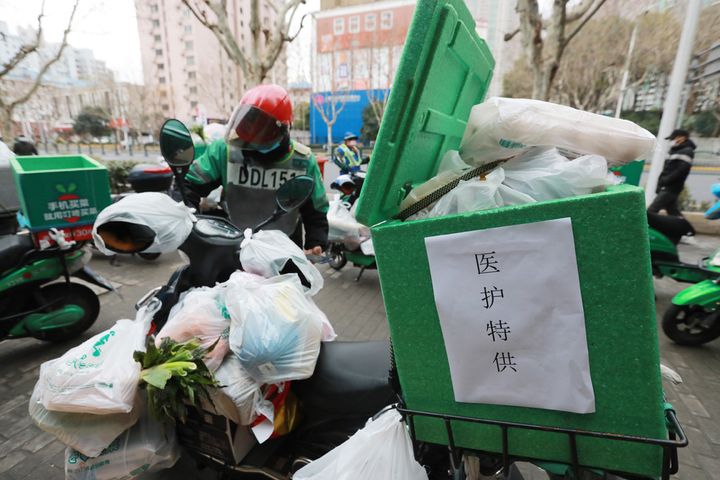 Delivery drivers are poised to set off on their rounds after loading up with victuals.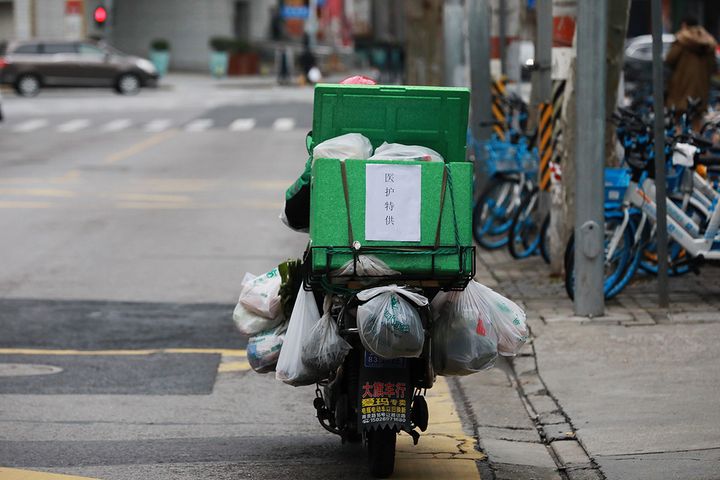 A rider underway is laden with provisions that bear a sign that reads 'special supply to medical households.'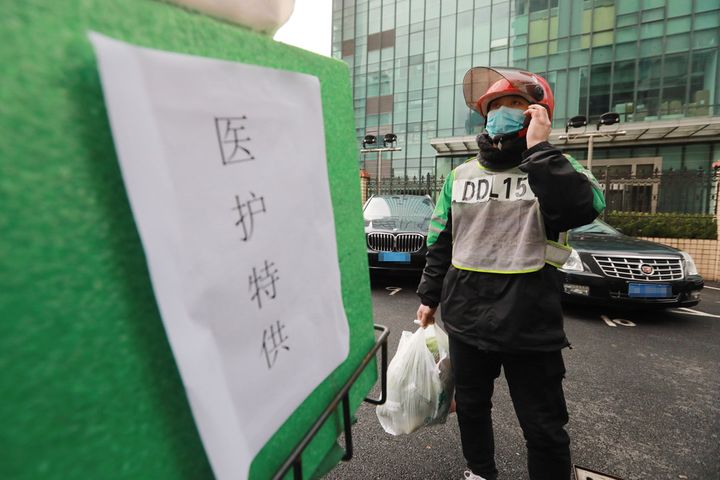 A deliveryman summons a family downstairs to fetch their vittles.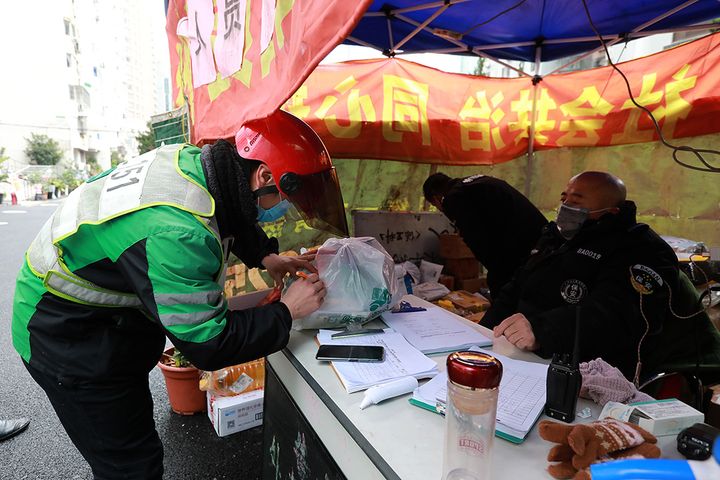 A dispatch rider registers at a community gate. Dingdong is currently running a contactless distribution service in compliance with epidemic prevention and control rules.
Editors: Dou Shicong, Ben Armour