(Yicai Global) Dec. 2 -- Residents and businesses are getting back to normal in Guangzhou as the southern Chinese metropolis relaxes its epidemic control measures after battling a severe outbreak of Covid-19.
Residents with green health codes can now dine in at restaurants, take public transport, shop at supermarkets and malls and visit public spaces, such as museums, in non-high-risk areas. Some stores are also no longer requiring negative Covid-19 test results taken within the last 48 hours.
Guangzhou added 654 confirmed cases of the novel coronavirus and 5,185 asymptomatic ones yesterday, most of which were detected in Haizhu district in the south of the city. The municipality has reported 171,358 Covid-19 cases since the start of the pandemic.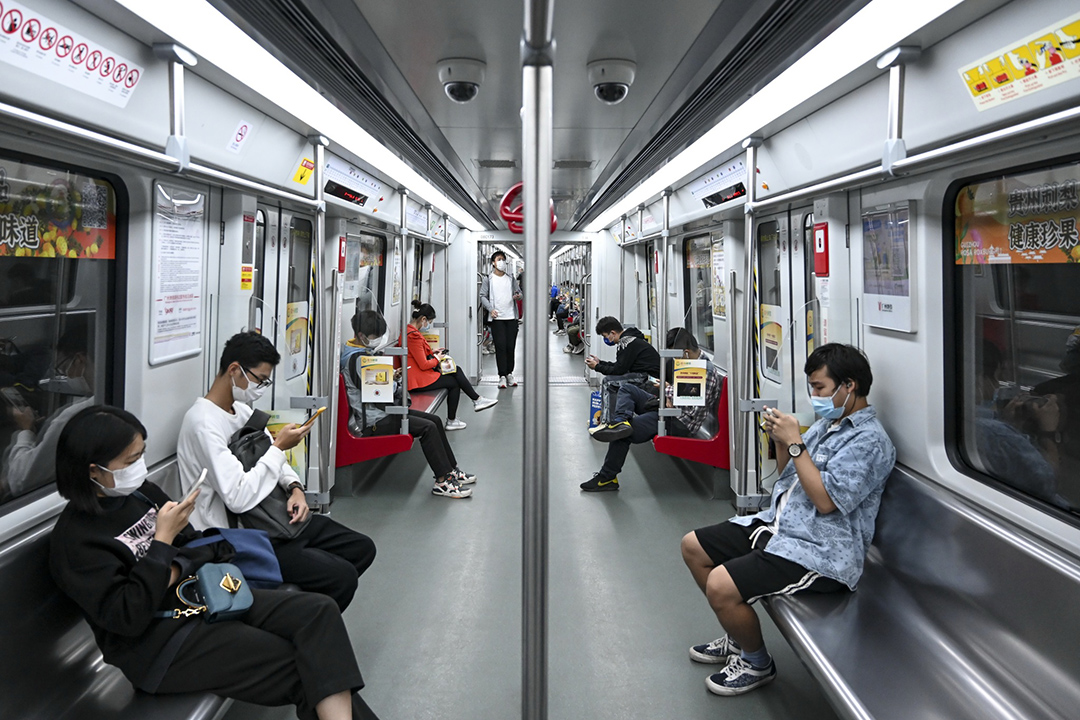 Commuters play on their mobile phones while riding the subway.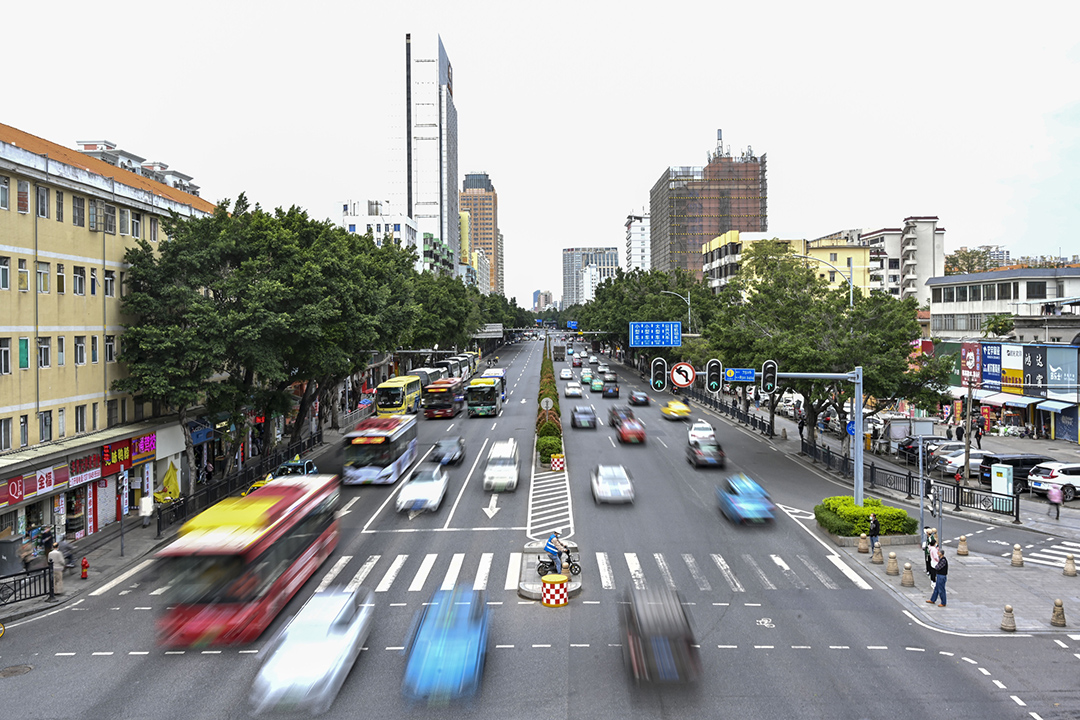 Vehicles return to the streets in Haizhu district.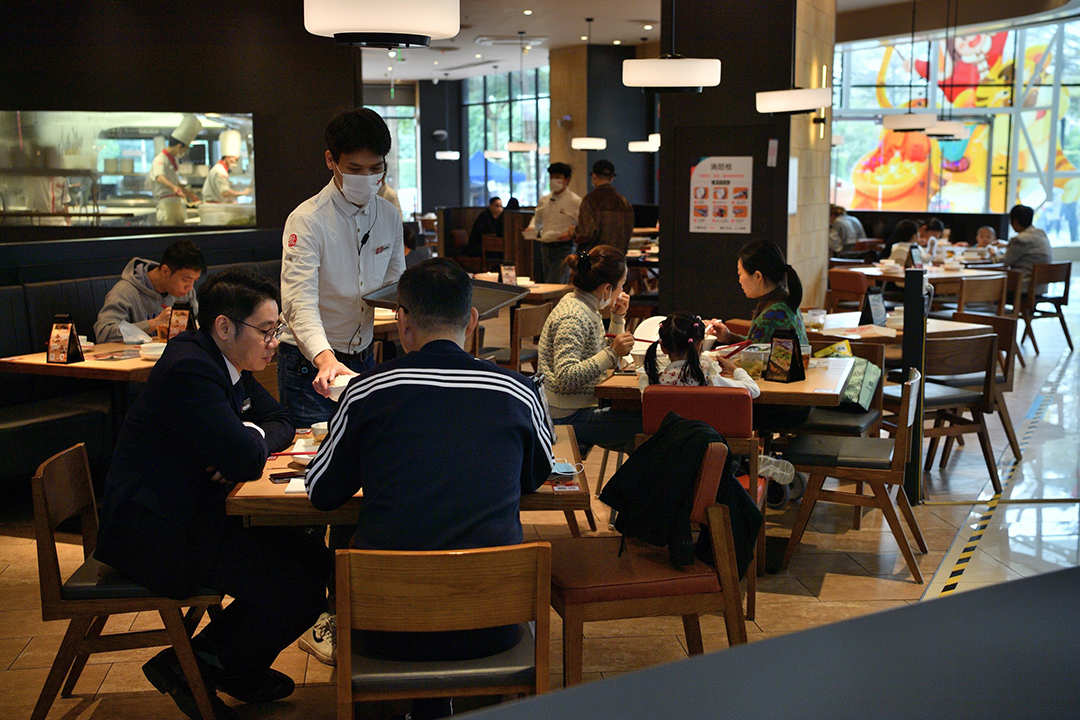 People tuck into a good meal at a restaurant in Tianhe district.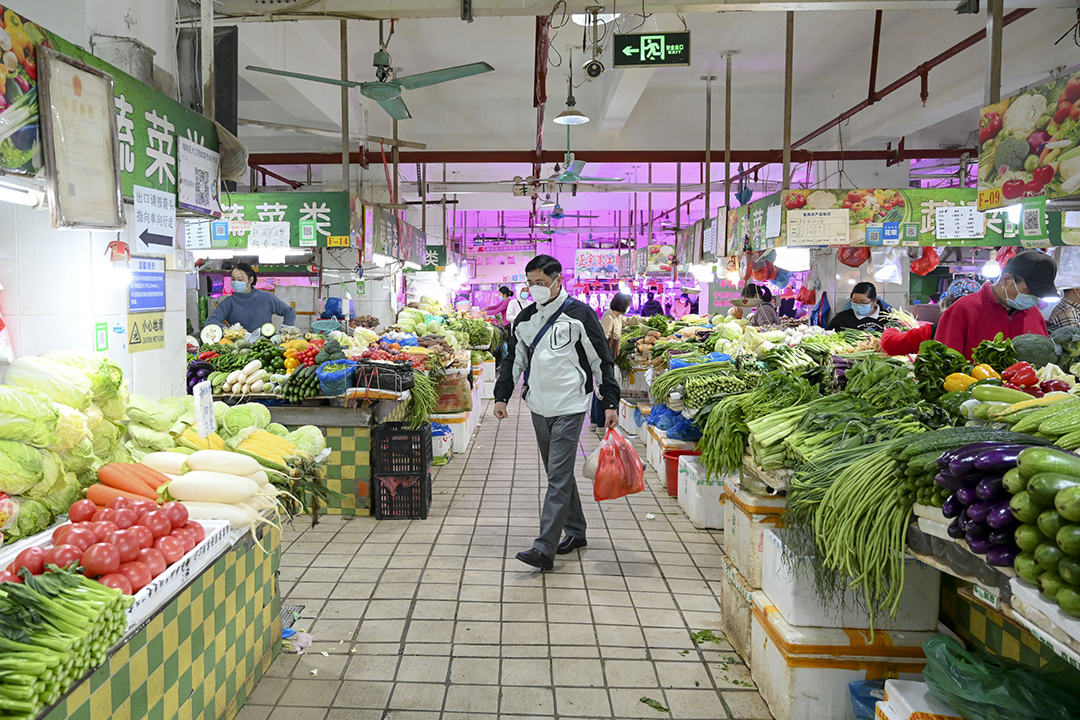 A man shops for fresh veg at the Dajiangyuan Meat and Vegetable Market.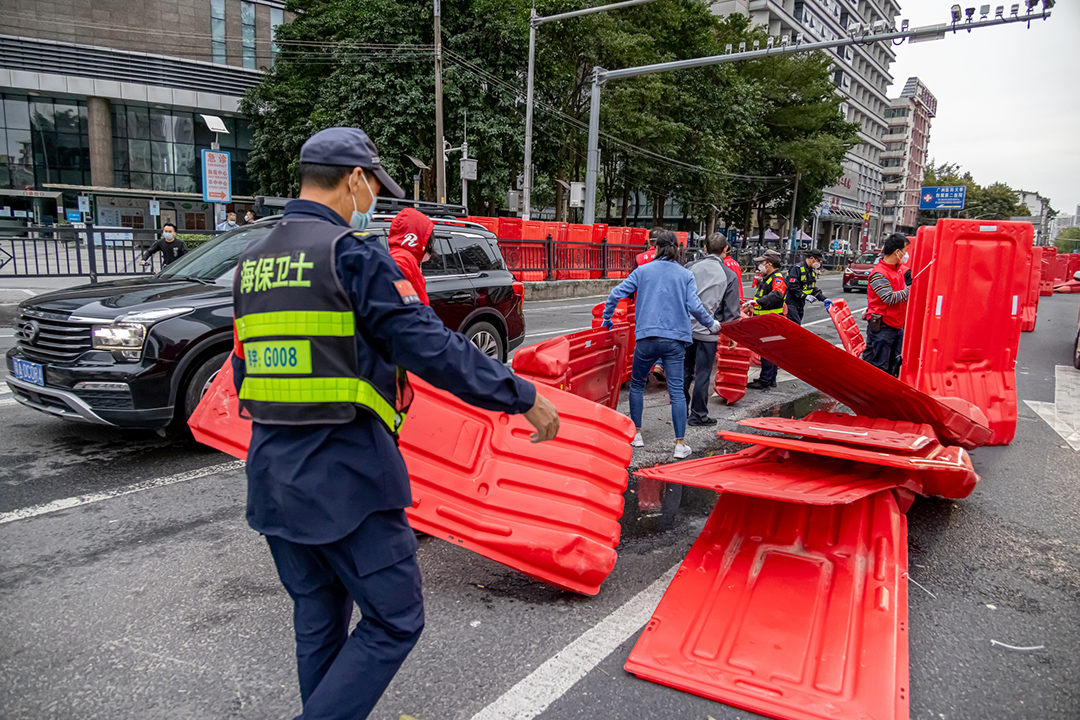 Barriers that had separated areas under lockdown are dismantled.
Editors: Zhang Yushuo, Kim Taylor