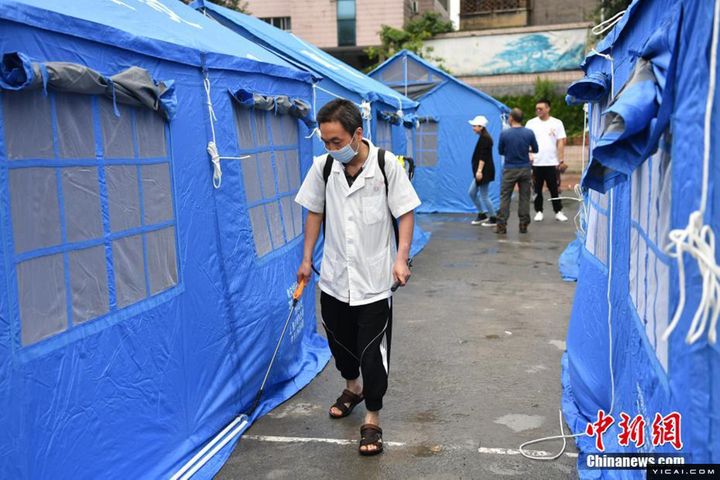 Relief work is proceeding in an orderly manner in areas a 6.0 magnitude earthquake struck near Yibin in China's southwestern Sichuan province. The photo shows sanitation and epidemic prevention efforts in a tent city set up near a local middle school.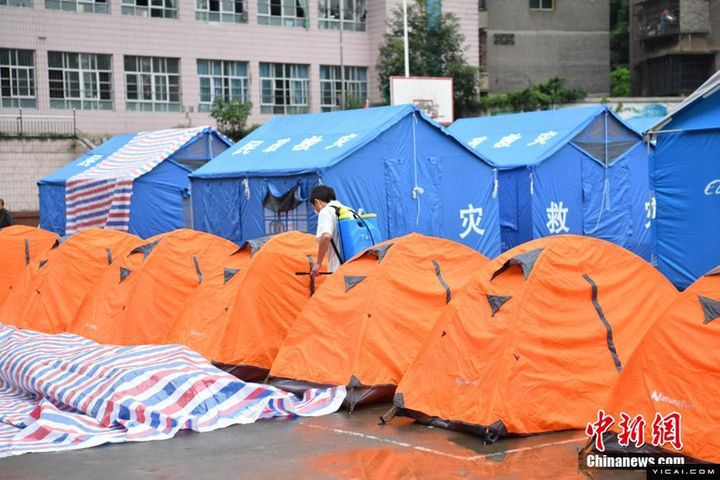 Staff thoroughly sanitize the tent enclosure.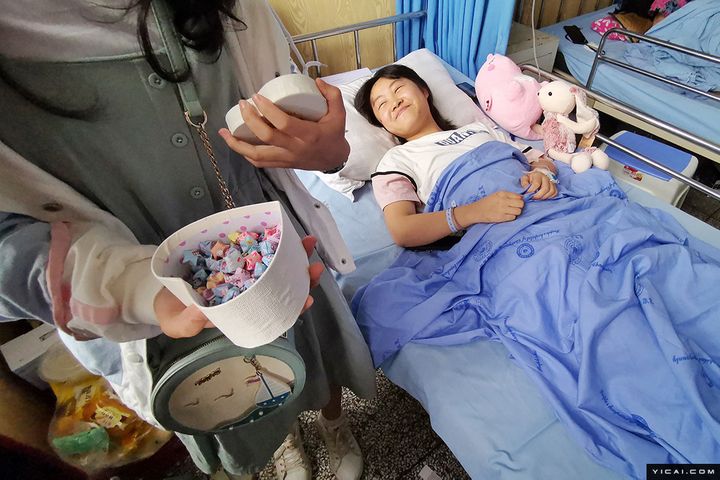 Classmates of the injured Li Yuqing visit her in hospital.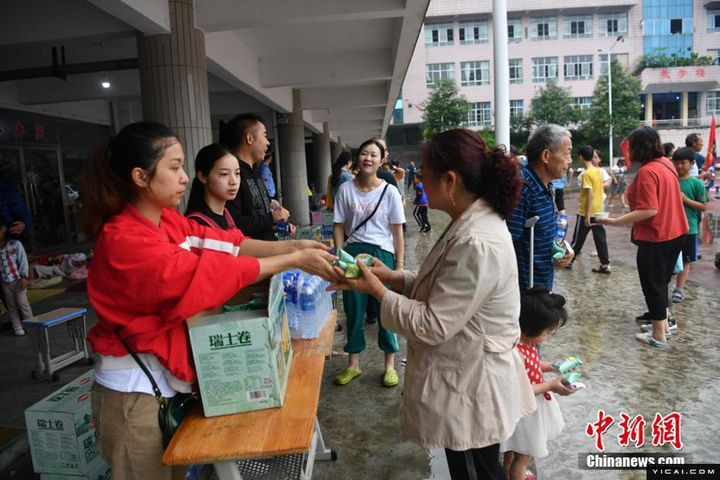 Displaced persons in the earthquake-hit area get their breakfast.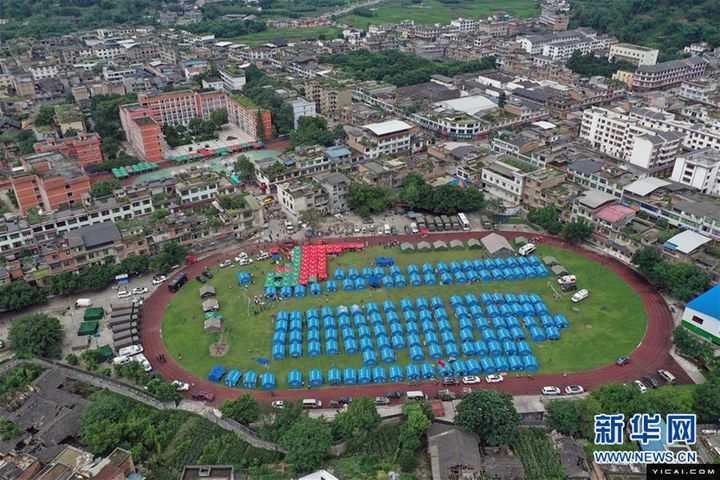 A drone snaps an aerial view of the tent city.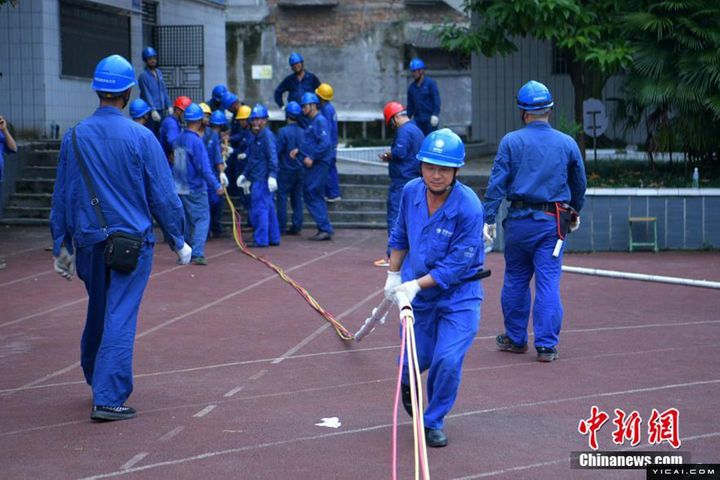 Electrical workers wire the tent area.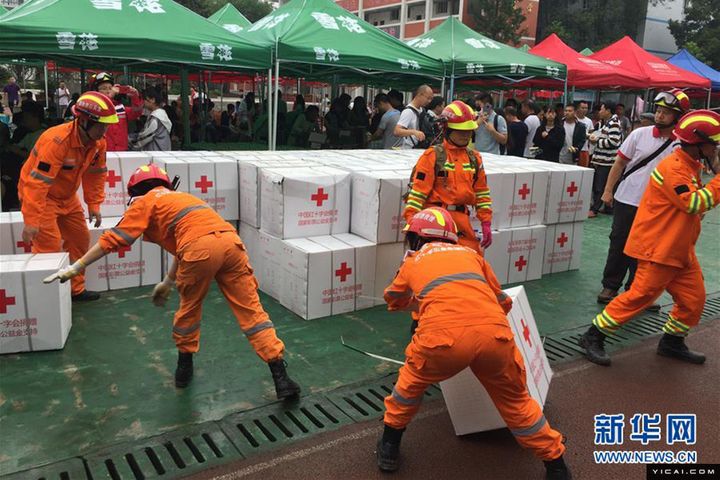 Rescuers tote in relief supplies.
Editor: Ben Armour