(Yicai Global) Nov. 22 -- Shanghai CFETS-NEX International Money Broking raised CNY2.3 million (USD326,650) at its annual charity day yesterday, all of which will be donated to philanthropic organizations.
Held in the eastern Chinese city's Lujiazui financial district, the not-for-profit event invites celebrities to act as money brokers to help get donations. This year actress Dilraba Dilmarut and actor Gao Weiguang were among the stars participating.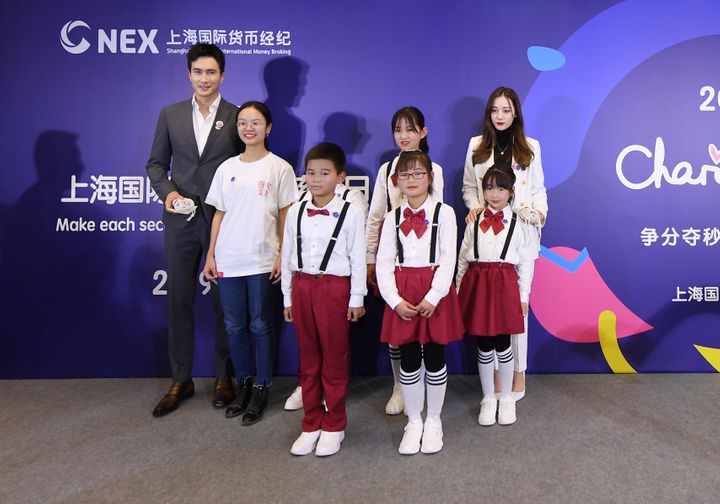 Shanghai-based CFETS-NEX has raised over CNY15 million (USD2.1 million) since it first started holding the event in 2008. The money has been used for many life-changing projects such as distributing educational resources to remote areas, providing medical assistance to breast cancer patients and offering free treatment to children with congenital heart disease.
Last year, the broker and information services provider was presented with the Financial City With a Warm Heart Social Responsibility Award by the Lujiazui Administration Bureau and the Financial City Council for the good its charity day has done.
The Warm Heart awards aim to honor businesses for their outstanding contributions to public welfare, charity and social responsibility. So far over 130 domestic and overseas companies have applied and winners include the Shanghai Stock Exchange, the China Financial Futures Exchange, HSBC, Citibank, Ford China, Ping An Insurance, Ant Financial Services Group, Ernst & Young and Shiseido.