(Yicai Global) June 12 - The Shanghai First People's Hospital's fever clinic built in accordance with fifth-generation wireless communication network standards is now officially commissioned and in service after some three months of trial operation.
The new technology lets doctors remotely view patients in isolation wards from their consulting rooms. Patient data is transmitted to the doctor's office in real time via the wireless communication equipment in the ward.
Multiple robots are deployed in this facility to reduce the risk of cross infection. For example, transport robots are responsible for delivering medicines and meals to inpatients, while disinfection bots spend 24 hours a day cleaning.
Medical staff remotely track the condition of inpatients in real time.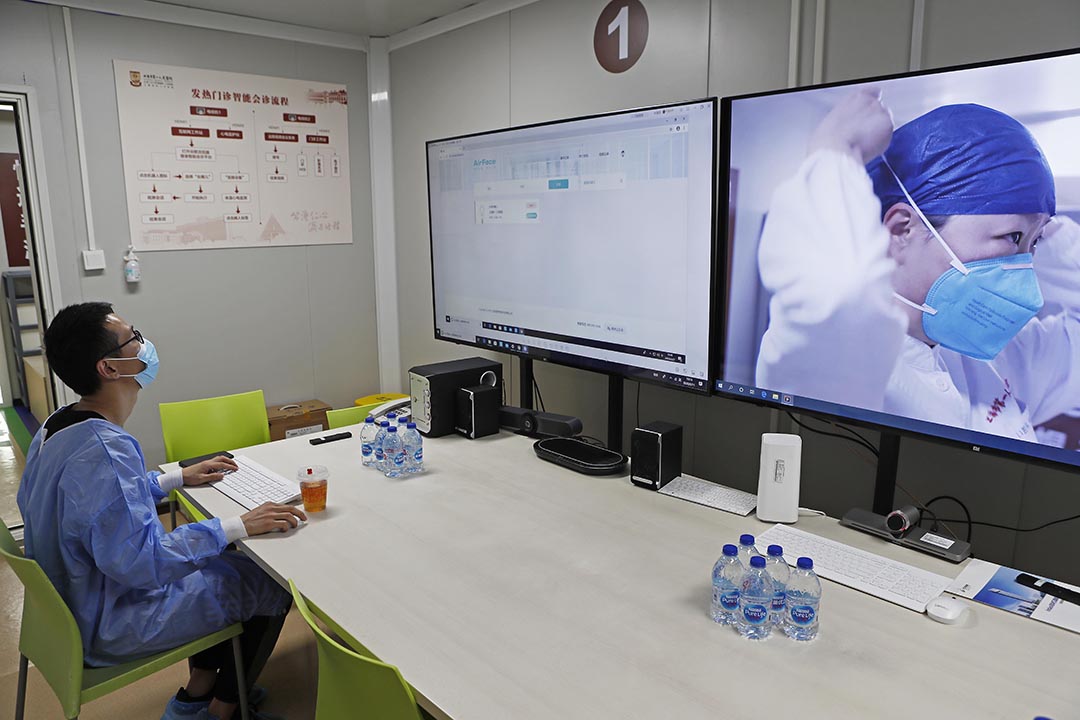 A smart robot delivers medicine.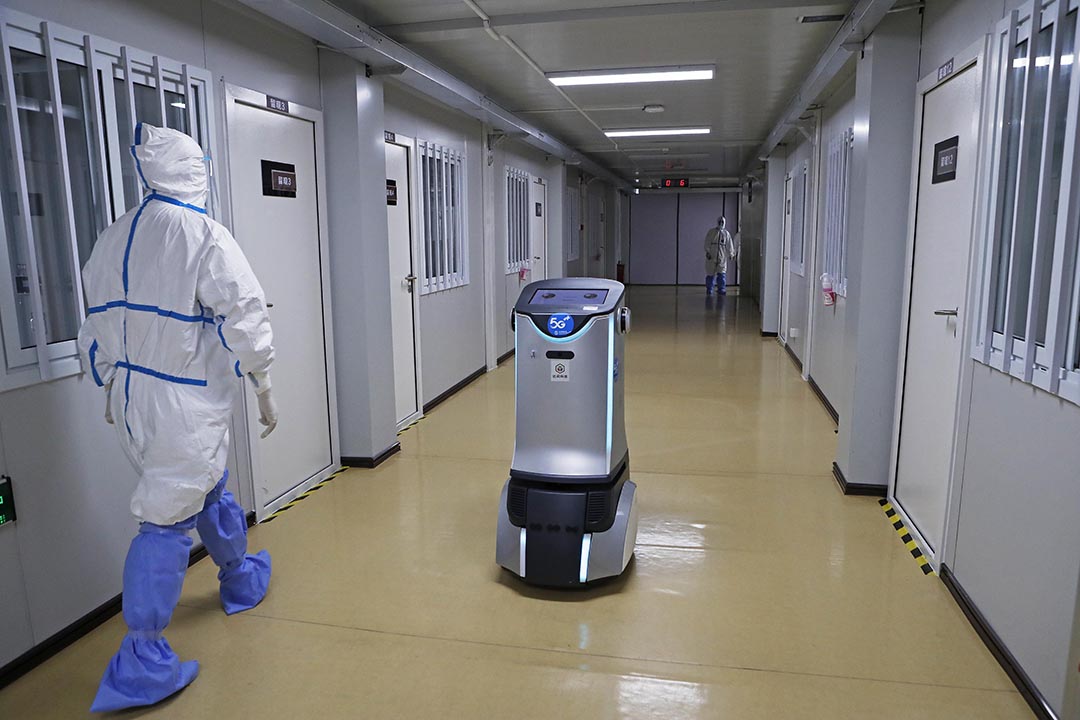 Robots and medical staff perform their tasks.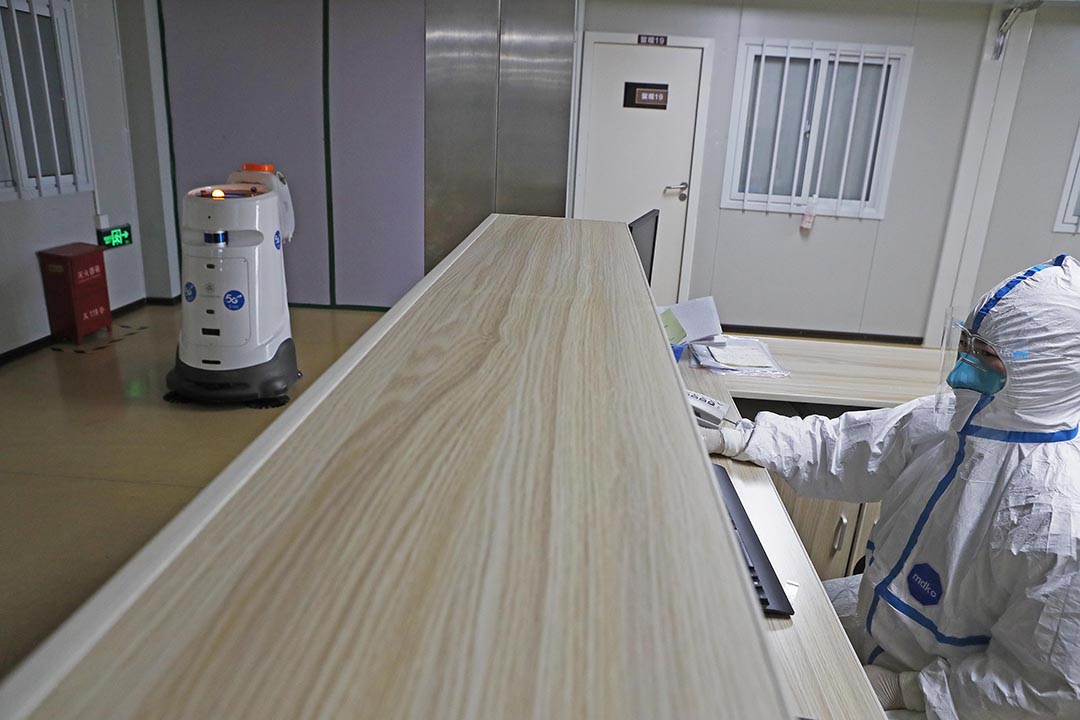 Staff operate a robot.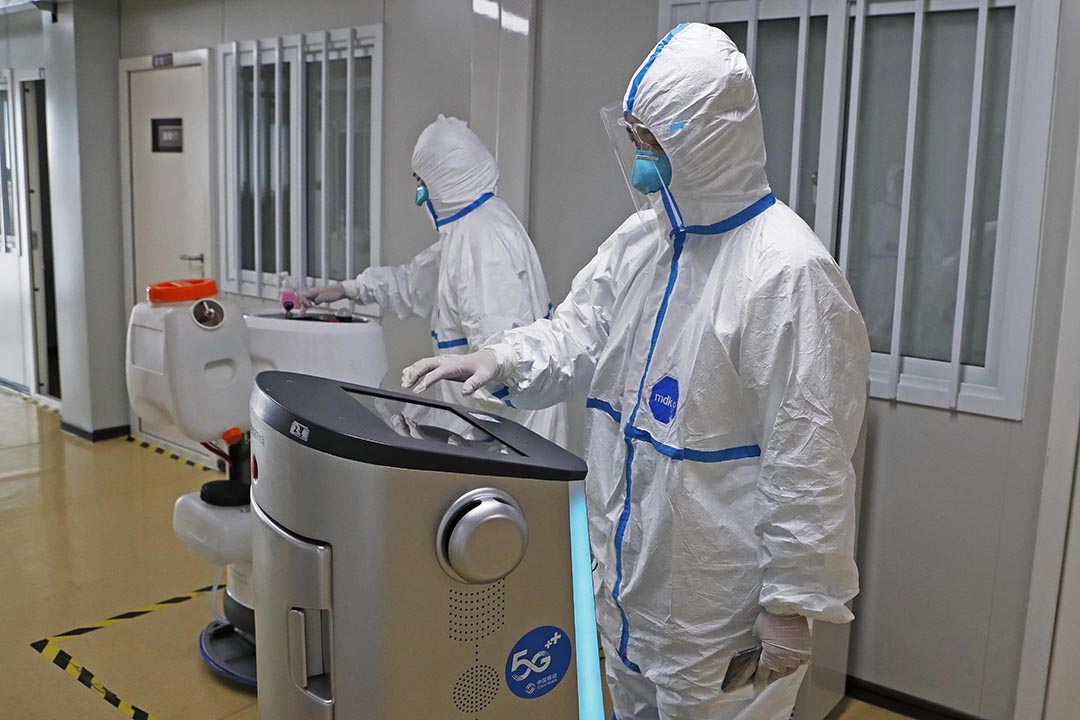 Editors: Tang Shihua, Ben Armour