(Yicai Global) March 5 -- Children's Hospital of Shanghai started its internet hospital system on Feb. 29. A total of 12 experienced doctors have offered remote medical treatment services to 45 child patients outside the city and issued 99 prescriptions since the online medical care service began operating. The platform has also provided a total of 387 medical consultations to date.
Yicai Global visited the facility yesterday and saw how doctors provide patients with remote outpatient treatment, follow-up online consulting, prescriptions, remote video bedside attendance and other internet platform technology-based medical treatment services.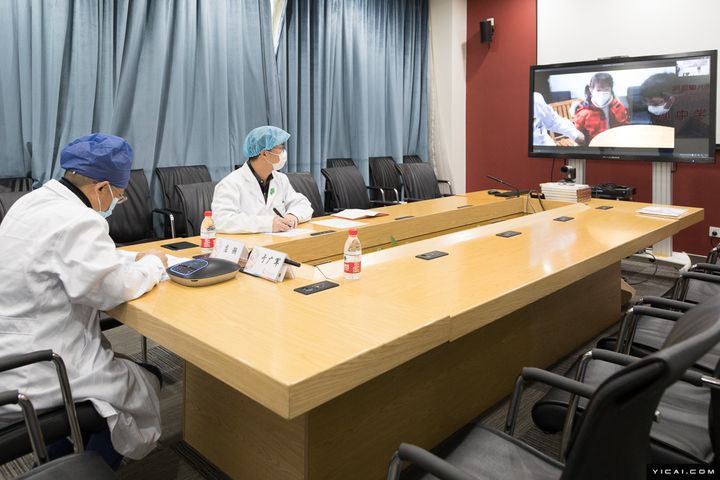 Two doctors examine a child patient in an area outside the city via video.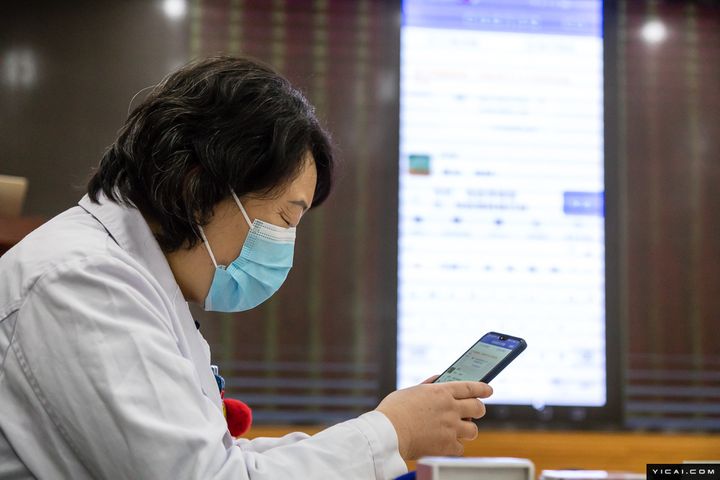 A physician offers follow-up consultation and gives a prescription to a patient via the internet hospital system.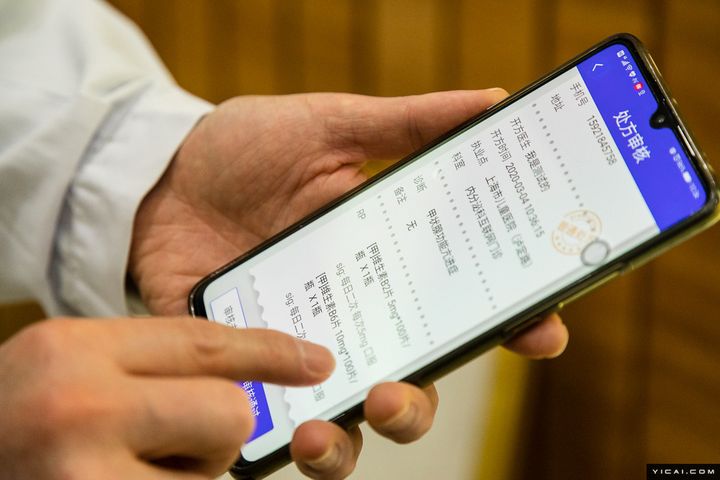 The director of the hospital's pharmacology department can examine prescriptions issued by doctors via the internet hospital system at any time.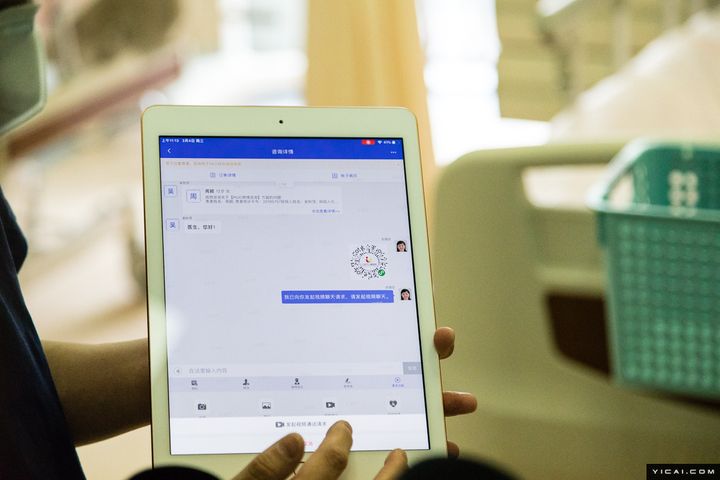 Parents of a child patient in the pediatric intensive care unit apply for a remote video visit.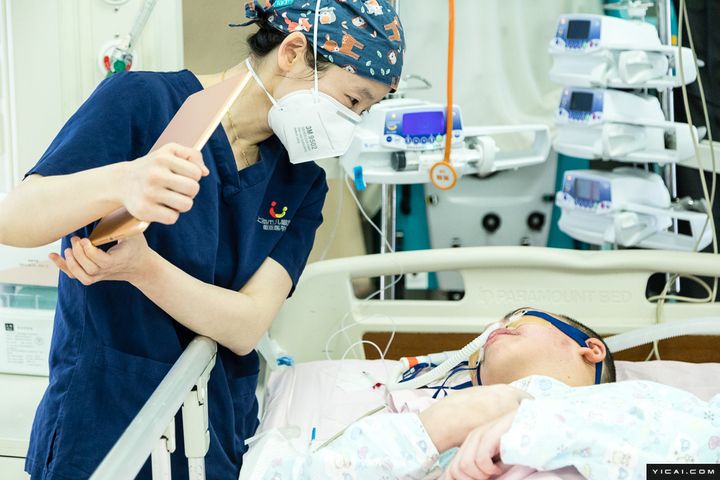 A doctor holds an iPad for a child patient to see his parents on video within the ward.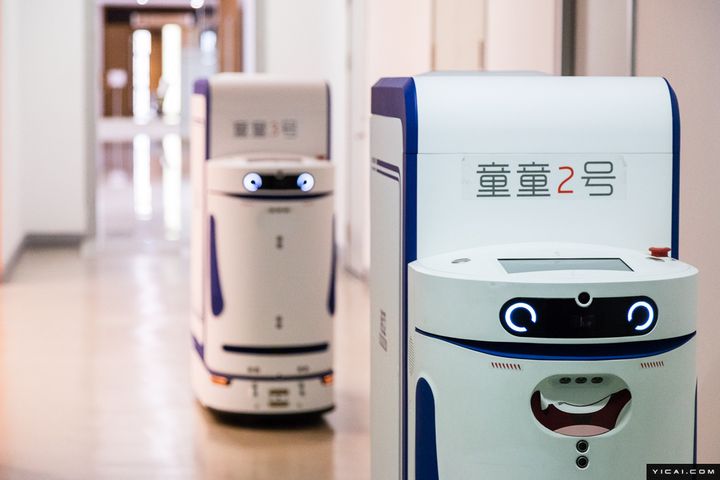 Drug delivery robots are popular 'pets' for hospitalized children. Unlike real ones, however, they can take the elevator by themselves.
Editors: Tang Shihua, Ben Armour