(Yicai Global) July 1 -- Shanghai has today started implementing a new stricter waste management regulation which fines people who do not sort their household trash for recycling.
The four categories of waste are dry garbage, kitchen waste, recyclables and hazardous waste. Individuals who fail to sort their trash will be fined up to CNY200 (USD30). Companies who fail to do so may have to pay up to CNY50,000 (USD7,300).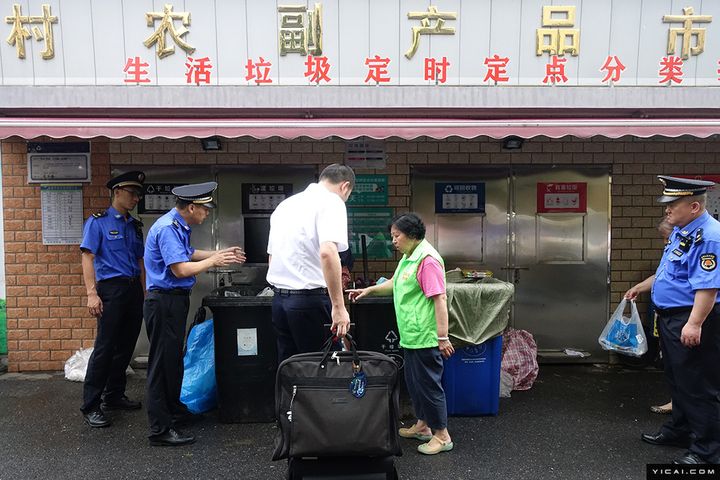 Law enforcement officers and volunteers help residents to adapt to the new system.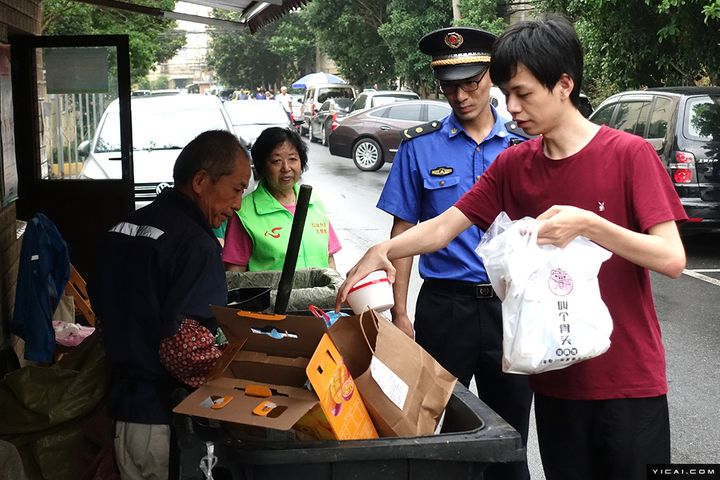 A child is figuring out which bin to put an item into.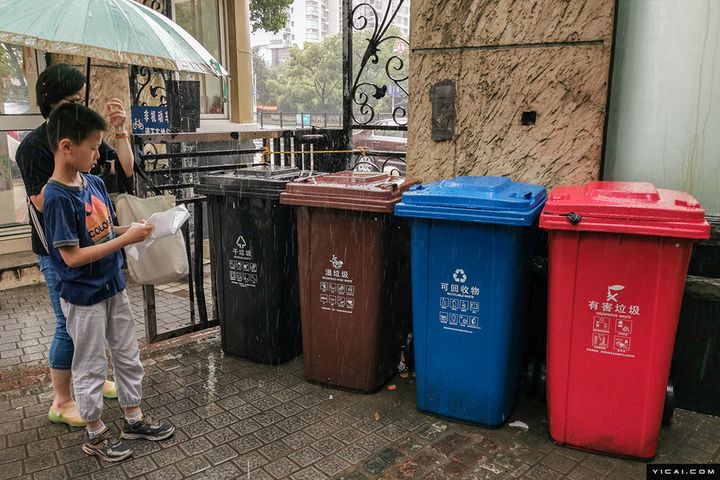 Alibaba Group Holding's Hema supermarket has provided dining clients with two separate bins for biodegradable waste and others.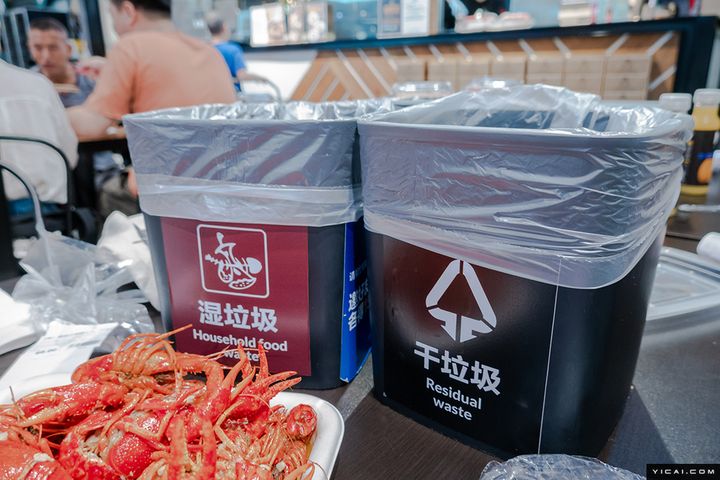 A community keeps count of how much waste gets recycled each day.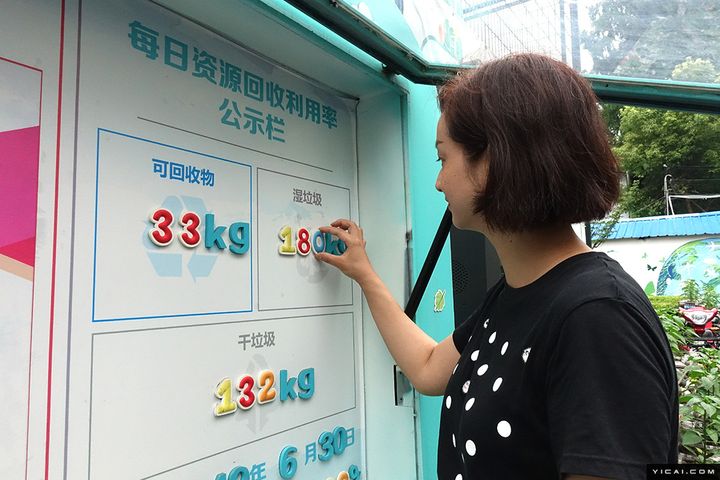 Residents can collect points from their recycling efforts which they may use to redeem prizes from a vending machine.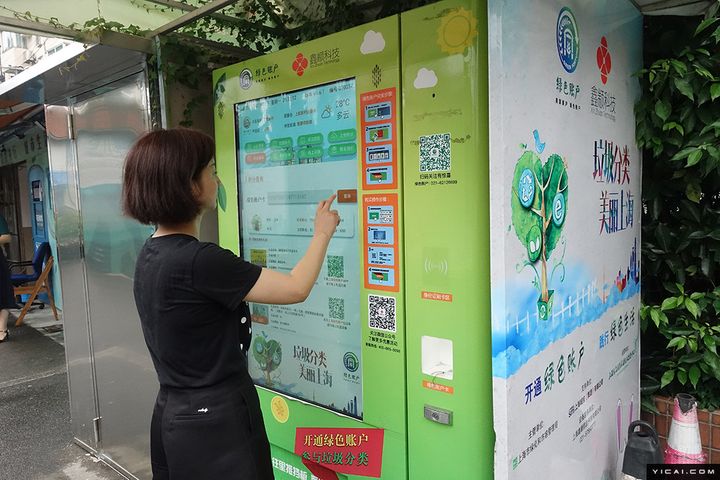 Editor: Emmi Laine