(Yicai Global) Feb. 5 -- Shanghai Sixth People's Hospital East Campus has sent a team of medical professionals to Wuhan to help fight against the novel coronavirus that has claimed 491 lives in China so far.
Yicai Global has asked the team to write diary entries to share the fruit of their extraordinary work at the forefront of the epidemic that has infected over 20,400 people in the country.
Wen Jia, nurse at the Department of Critical Care Medicine, Shanghai Sixth People's Hospital East Campus
Feb. 1
"We arrived in Wuhan about a week ago to start our battle against the novel coronavirus which causes pneumonia. Although exhausted by our daily work, we have strived to mentally readjust every evening to get ready for the next day. In our layers of protective gear, we encourage each other!!!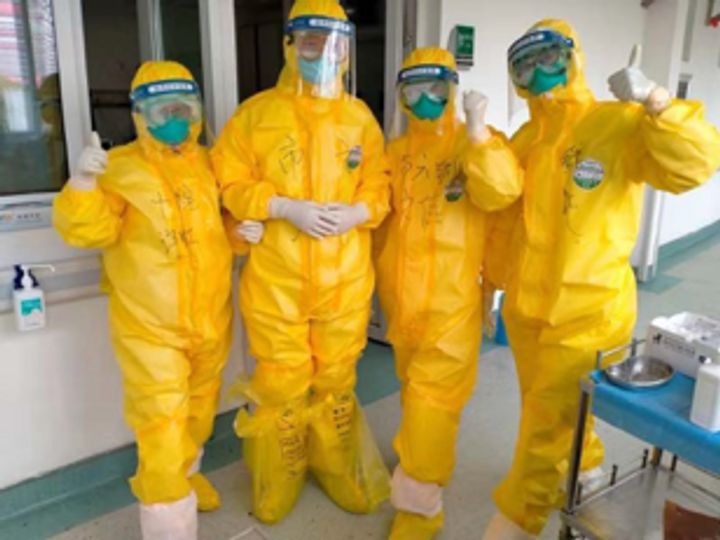 I was in charge of four patients today, two with mild symptoms and two who are critically ill.
I took lunch to a male patient with mild symptoms at noon. He told me that he could eat two meals, so I got him two portions of rice and two bowls of soup. He ate them up. When I was cleaning up, he asked me if he ate too much. "No, it is good that you can eat so much. You need to nourish yourself to resist the virus so that you can get well and go home as soon as possible," I said. "Nurses from Shanghai are great," he replied. I didn't know what to say. I collected myself and said: "You are great too."
A severely ill female patient seemed very agitated. She kept on pulling off the face mask, and the reading on her pulse oximeter dropped to 50. I had been teaching her how to use the machine, but she didn't listen to me because of her pain and distress. She kept on talking and sending video messages to her family. I did not have the heart to take her phone away because I knew that being in touch with her close ones gave her hope. Later, I helped her put on the mask. Gradually her pulse oximeter rose to 80, after which she calmed down.
I feel sad when I see patients struggling to live while longing to reunite with their families. They are people just like you and me. They could be our family members, friends or colleagues. So they try to ease their suffering by talking with their families. The disease is so cruel and has killed so many innocent people. So we must do everything we can to overcome the merciless epidemic and save these patients.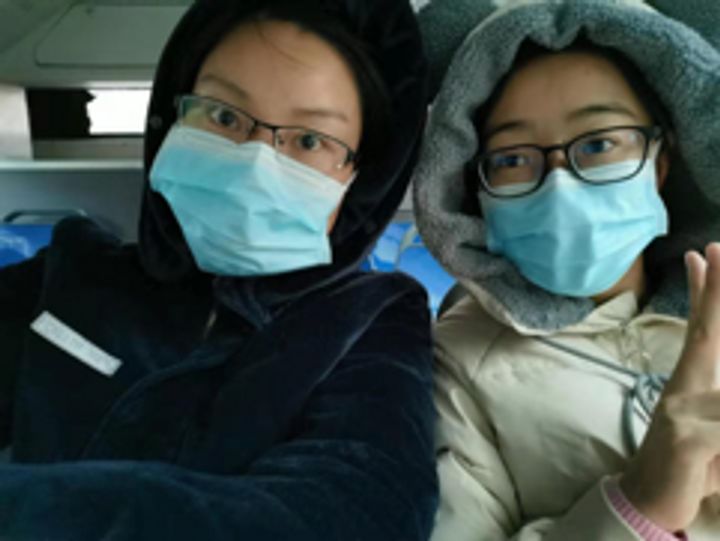 Our work clothes are damp with sweat when our shifts end, but it will all be worth it if our efforts can save these patients' lives so that they can be reunited with their families again."
Duo Qi, a medical worker from Shanghai Sixth People's Hospital East Campus, at work in Wuhan.
Pictures by Wen Jia, who was dispatched by Shanghai Sixth People's Hospital East Campus to work in Wuhan.
Editor: Dou Shicong, Emmi Laine