(Yicai Global) Feb. 4 -- Brave medical professionals from Shanghai Sixth People's Hospital have been dispatched to help patients suffering from the novel coronavirus in Wuhan and Yicai Global has asked them to write diary entries to share their stories from the city under lockdown.
Since the epidemic started in Central China in December, nearly 20,500 people have been infected with the virus and 426 people have died of the following pneumonia.
Diary Entry No. 1:
Jan. 31
Liu Suzhen, nurse supervisor, Shanghai Sixth People's Hospital East Campus, Department of Critical Care Medicine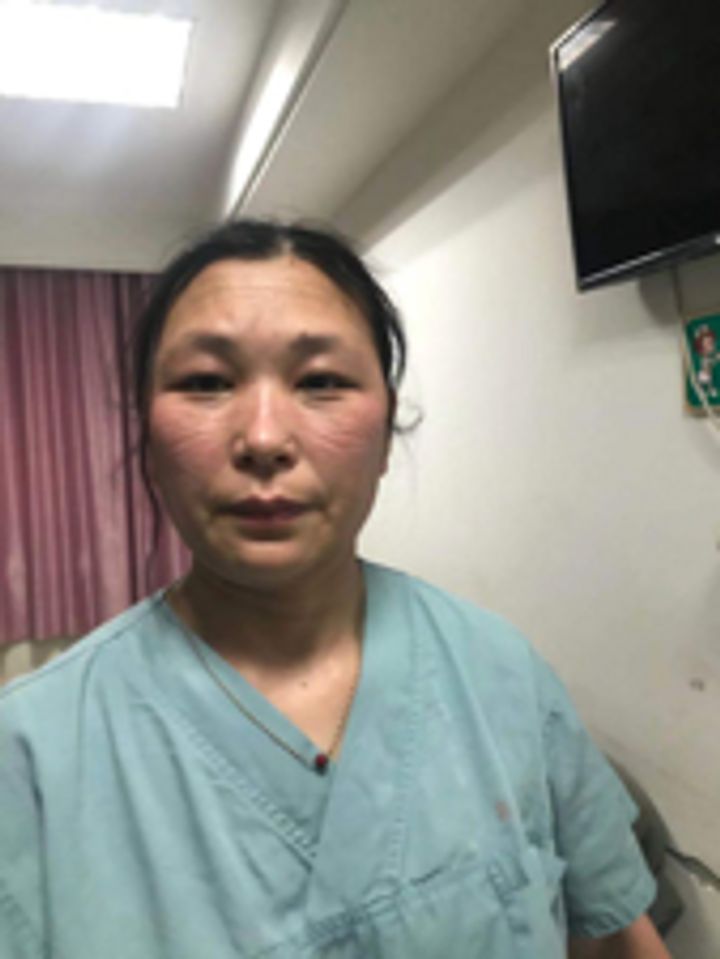 "Today is my first day at the critical care unit on the 11th floor among a team that has traveled from Shanghai to Hubei province. During the day, I got trained on how to wear protective clothing right and left for Wuhan Third Hospital at 6.40 p.m.
My shift is from 8 p.m. to midnight and we have eight people on the same shift. It was already past 1 a.m. once we finished because there were always more emergencies.
When arriving at the hospital, just as we got into an elevator, a nurse from Wuhan Third Hospital asked if we were from Shanghai. We said 'yes' and the woman with tired eyes immediately said to us: "Thank you, thank you so much! You are really great!"
I was very moved and told her: "This is our common responsibility and it is what we should do. We will do it together!" She listened and thanked us again and again, telling us to take care and to protect ourselves. In the face of the epidemic, these warm feelings are particularly precious.
I worked with my team leader to register each member's protective gear; writing down what's there and what's missing while communicating with the hospital's inventory management department. I'm grateful for their support. Everyone knows that their supplies are low but they still prioritize protecting us.
Once in the locker room, everyone carefully put on their hazmat suits. The team leader and I helped everyone to dress so that the suit is safe. We wrote our sending institutions' titles and our names on the suits and added: "Go Wuhan!!!"
Soon we got onto the 11th floor. We joined the hospital's four nurses. The team leader of the evening shift was the intensive care unit's head nurse. She is very capable. I respect her a lot and call her sister, which made her seem a little shy.
It won't take long for the medical goggles to become steamy. An experienced staff member said that tightening the N95 mask will reduce the fog. So I adjusted the mask which helped. However, the mask has left scratches on my face. And it had only been just a bit more than 5 hours! I don't know how people working for 12 hours do this.
The team leader assigned three nurses to manage four rooms with five patients (three men and two women), two of whom were on invasive life support ventilators.
A 51-year-old male patient on life support was feeling anxious and would call for us almost every 5 minutes. Me and Li Panpan from Shanghai's Renji Hospital South Campus attended to him, trying to understand his situation. Part of his pain was from hemorrhoids. We tried our best to calm him down and make him focus on his breathing. Soon his pulse oximeter showed a reading rising from 85 percent to over 90 percent, and remaining at 91 percent.
He had a hard time staying still so an intravenous needle got pulled out. I inserted another one and told him to not move his hands so much. He nodded, gave me a thumbs-up, and called me by my name (I guess he saw it on my suit). Then he asked where we are from. After learning that we are from Shanghai, he said: "You are amazing!!!" Li looked bashful but then replied: "Since we are here, you have to cheer up!!!""
Entry No. 2:
Teng Yanjuan, nurse, Shanghai Sixth People's Hospital East Campus, Department of Critical Care Medicine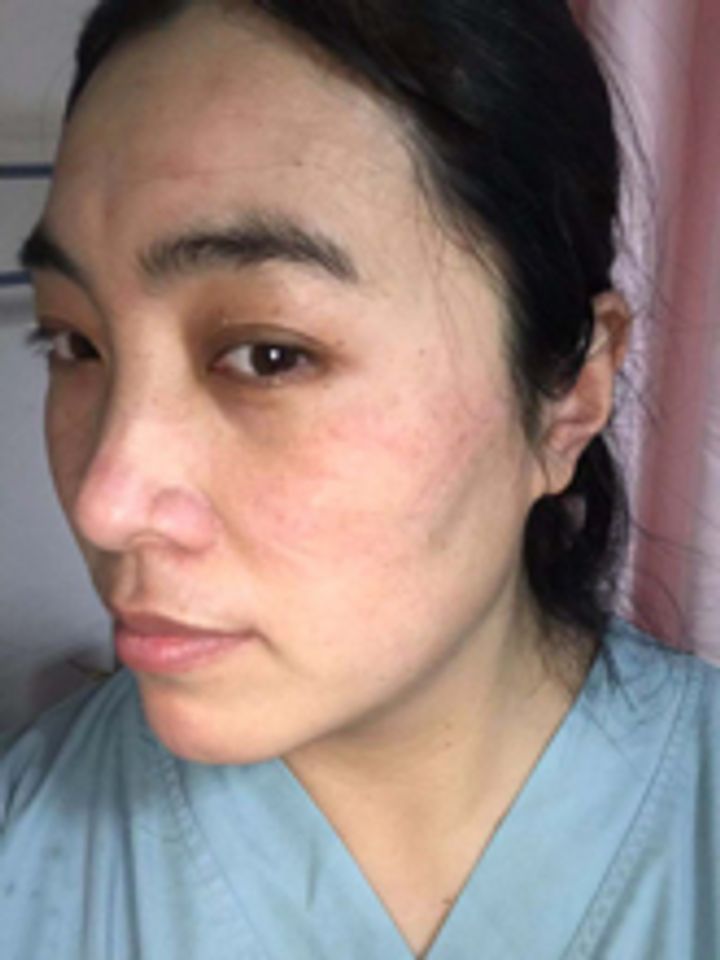 Jan. 31
"The first shift for our critical care team was from 8 p.m. to midnight today. I'm in a group of eight people coming from four hospitals in Shanghai.
We learned how to wear protective suits under the guidance of the hospital's head nurse. After talking with the head nurse, we worked in a team consisting of a critical care nurse, an emergency nurse, and an ICU nurse.
Humans are vulnerable to viruses, but I believe we will eventually beat the virus by working together."
Duo Qi, a medical worker from Shanghai Sixth People's Hospital East Campus, at work in Wuhan.
Pictures by Liu Suzhen and Teng Yanjuan, medical staff from Shanghai Sixth People's Hospital East Campus.
Editor: Dou Shicong, Emmi Laine