(Yicai Global) Feb. 4 -- A team of medical workers from the Shanghai Sixth People's Hospital East Campus has been dispatched to the city of Wuhan to join the fight against the novel coronavirus that has brought China to a standstill in recent weeks.
Since the pneumonia epidemic first broke out in the capital of Hubei province at the end of last year, there have been 20,438 cases nationwide. Here, these self-sacrificing heroes tell Yicai Global of their heavy workload and careful handling of limited resources at the frontline of resistance.
Jan. 30
Narrator One: Wen Jia, senior nurse at the Department of Critical Care Medicine, Shanghai Sixth People's Hospital East Campus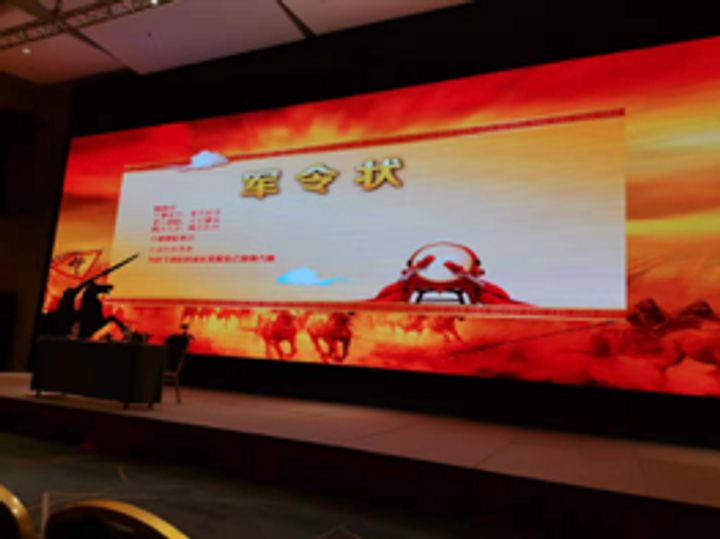 We held a meeting for the nursing staff at 5 p.m. on Jan. 30 about the current severe situation in Hubei province. The meeting was meant to encourage and inspire all the nurses being sent to Wuhan and to explain their work schedule there.
Now that I have come to Wuhan, I hope I can do more for the people of this city and the patients of Wuhan Jinyintan Hospital. Although it is very hard work, I really hope to see patients gradually improve under our care. Then I will feel that all the hard work has been worthwhile.
Our first medical team in Wuhan set up several work-related WeChat groups which we use to send our daily work reports to our superiors, to ask for instructions regarding work-related issues with other team members and to plan and arrange our tasks for the next and following few days. We check our messages immediately after finishing our shifts.
Many team members only sleep four to five hours each day, but they still come to the hospital on time to start a full day's work. We tell ourselves that "the fight does not end until the epidemic dies down."
Narrator Two: Liu Suzhen, nurse supervisor at the Department of Critical Care Medicine, Shanghai Sixth People's Hospital East Campus
Members from the second batch of Shanghai medical workers sent to assist Hubei arrived at Wuhan No.3 Hospital this morning. Due to the shortage of protective gear at the hospital, we all used protective clothing brought from Shanghai.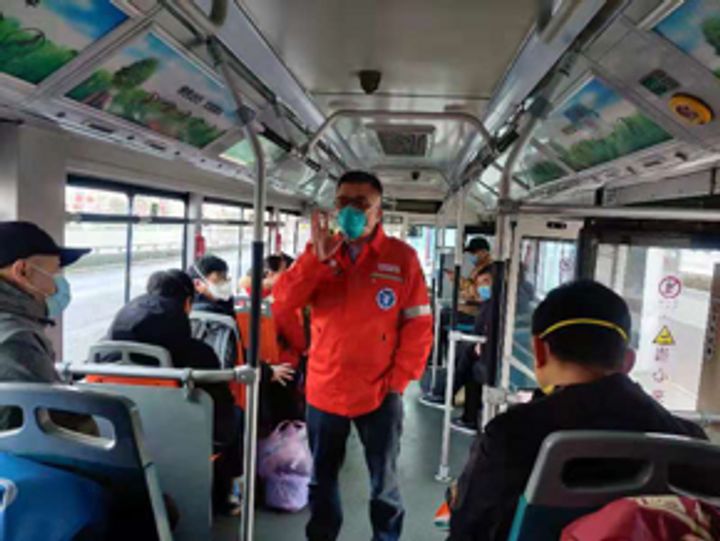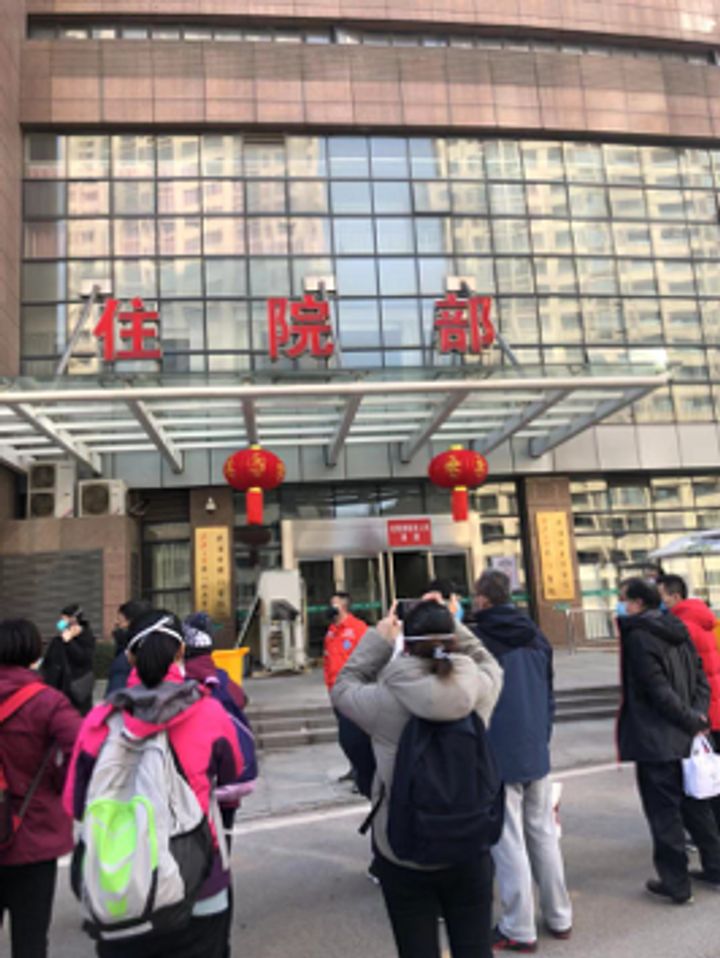 Twenty critically ill patients are in the intensive care unit that we are about to enter. Four are attached to noninvasive ventilators and one to an invasive ventilator.
Our protective clothing differs in style as they are all brought from Shanghai. For identification, the name of the hospital and our names are written on the back of the clothing. Unfortunately, my name is written wrong.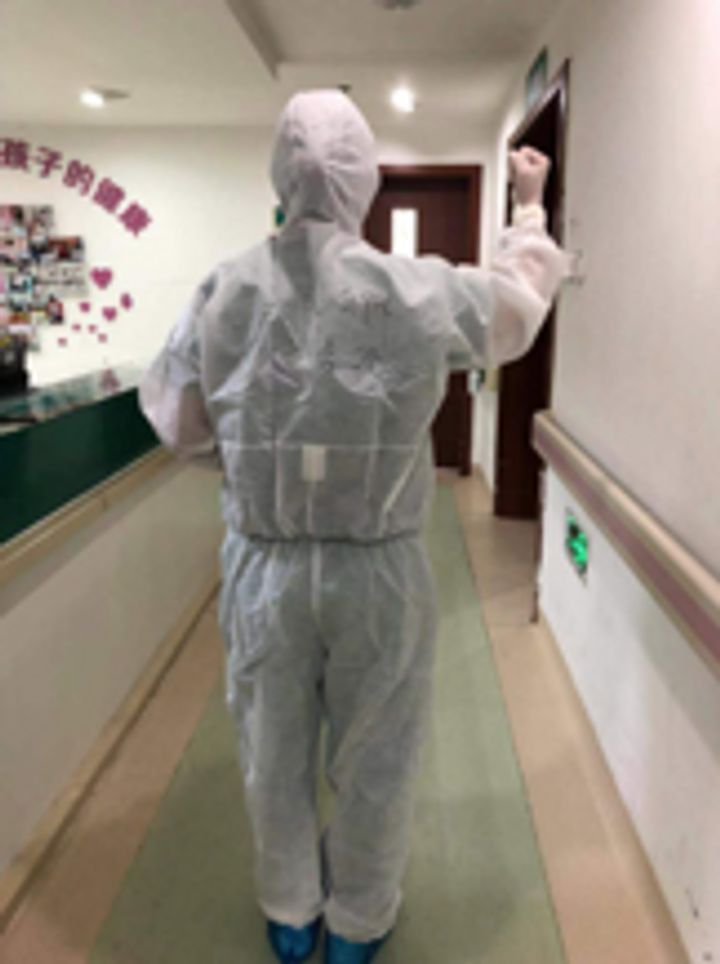 The team has to be creative to come up with new ideas to cope with the lack of medical protective gear. For example, we have replaced protective footwear with rubber shoes sealed with scotch tape.
Our team leader arranged for several nursing supervisors from the hospital to take me on a walk around today to familiarize myself with the lay out, patients and working procedures in the intensive care unit and to know my way around the hospital. During the visit, I saw that that the facilities at the intensive care unit are fairly simple as it has recently been converted from a general ward. However, the key medical instruments and equipment are all there.
Due to the overload of patients, most of the doctors come from different departments. We bond with each other like comrades-in-arms on the battlefield, even though we have not met before.
We immediately discuss the next step. The medical team from Shanghai hasn't come to take over a ward at the Wuhan No.3 Hospital. Instead, we will work in a ward together with medical staff from the hospital. This enables us to familiarize ourselves quickly with the environment and the required workflow.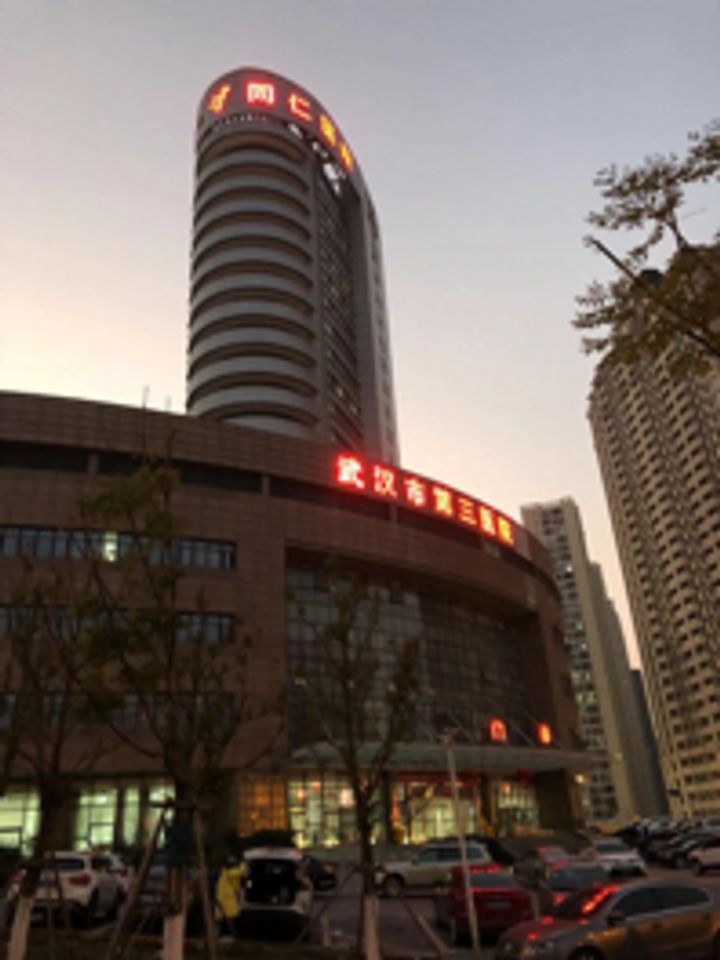 The hospital has gone to great lengths to provide our team with a changing room which we can use to have our meals in, wash and change clothes. It used to be part of the hospital's department of obstetrics and gynecology. The room is still decorated with flowers and ribbons that had been put up as part of the Spring Festival celebrations for the staff and new mothers. No one could have imagined that the epidemic would spread so quickly, and that the hospital would be turned into a center of pneumonia treatment, prevention and control.
I was very touched when I saw the staff room used by the hospitals' own nursing staff, which is much smaller than our own. It shows how much they value our medical team.
We discussed specific workflows in detail and reached a consensus on disinfection and isolation procedures. The lack of protective gear poses a severe test to the operational efficiency and management experience of our medical staff. However, we understand that the whole country lacks protective materials and are confident that we can use the resources available to us to protect ourselves and our colleagues and win the battle against the novel coronavirus.
Duo Qi, a medical worker from Shanghai Sixth People's Hospital East Campus, who is working in Wuhan at the moment.
Pictures by Wen Jia and Liu Suzhen, medical workers from Shanghai Sixth People's Hospital East Campus, who are working in Wuhan at the moment.
Editor: Chen Juan, Kim Taylor