(Yicai Global) April 10 -- Wuhan's Leishenshan Hospital, a critical care facility built especially for Covid-19 patients, closed its last common ward yesterday.
Staff at the hospital, which took in over 2,000 patients -- most of whom have now been discharged -- have finished disinfecting the ward. 15 patients remain in intensive care units.
Wuhan started building Leishenshan Hospital on Jan. 25 and had completed most of the work by Feb. 5, with companies from all construction-related sectors chipping in to help. It has 1,600 beds and 32 wards, including two for patients in critical condition, three for those hit severely but not in a critical state, and 27 ordinary wards.
The first patients checked in on Feb.8 and the first recovered patient left on Feb. 18.
A worker disinfecting one of the beds in the last open ordinary ward.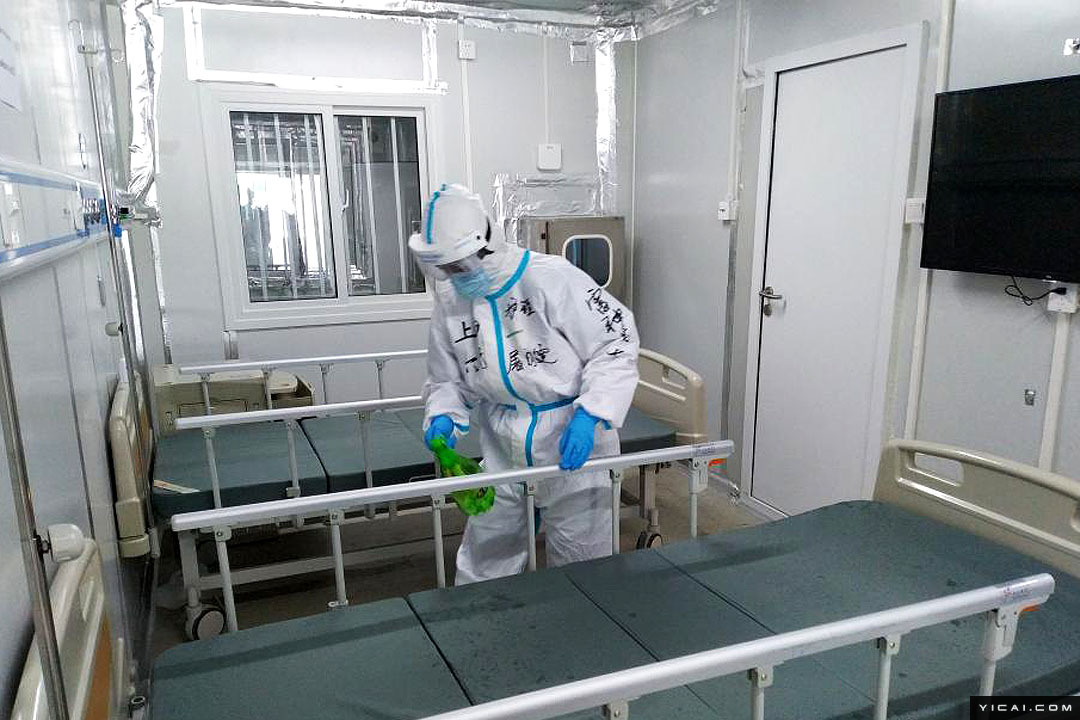 A Covid-19 patient after being discharged from one of Leishenshan Hospital's common wards yesterday.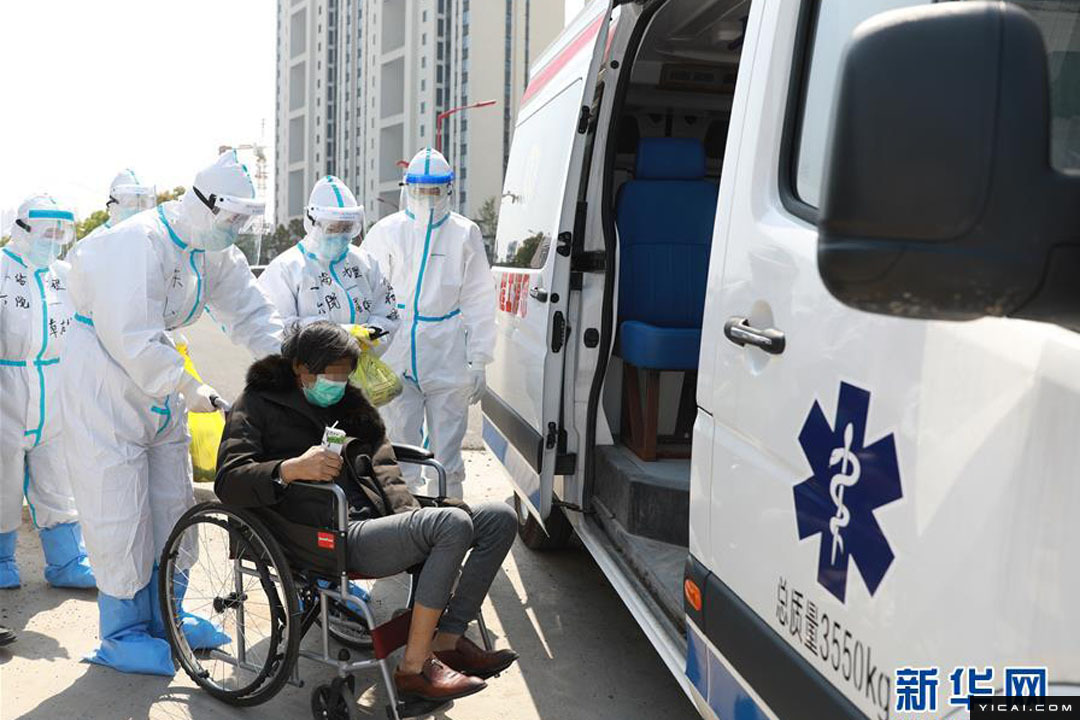 An employee seals off the entrance to the last common ward to close.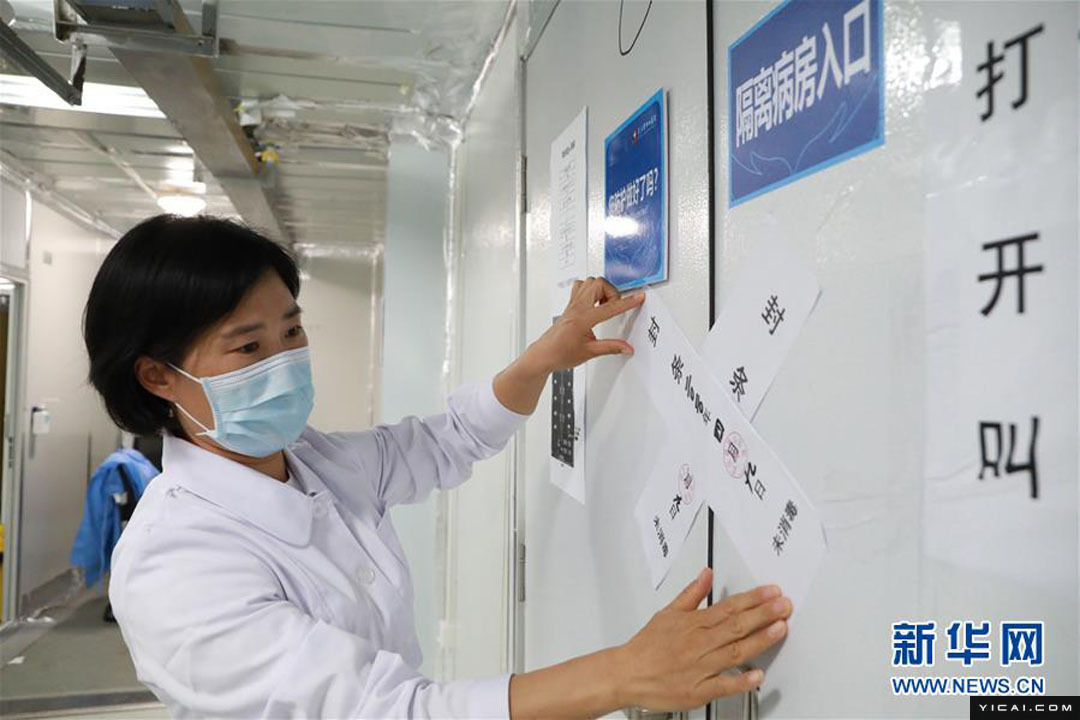 Staff disinfecting the last common ward to be closed.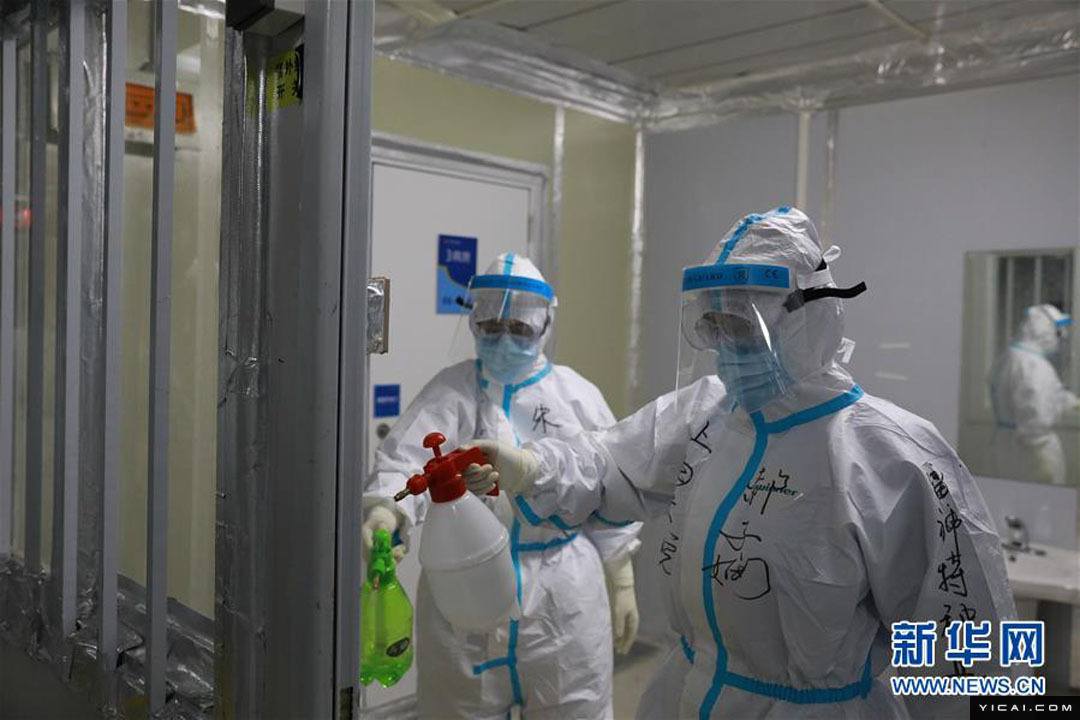 One of the corridors inside the hospital.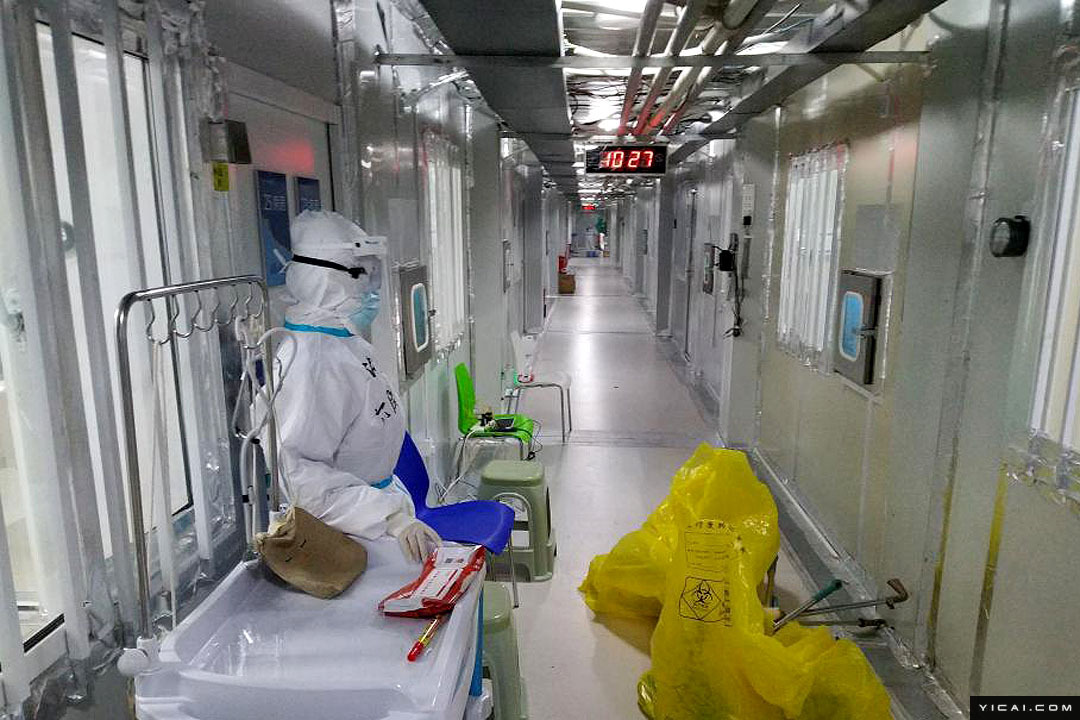 The last closed ordinary ward after sterilization.
Editor: James Boynton