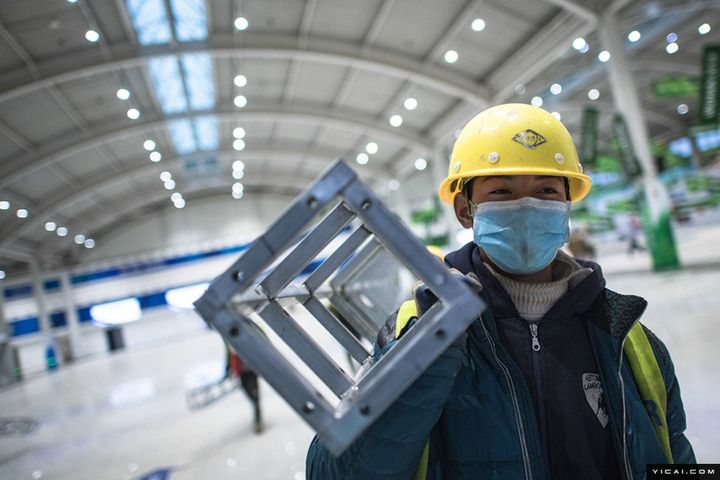 (Yicai Global) Jan. 27 -- Wuhan is racing against the clock to build Leishenshan Hospital, its second specialized critical care facility to treat the deadly novel coronavirus that is sweeping China and which is believed to have originated in a live animal market in the city that is at the epicenter of the outbreak.
The hospital will have 1,500 beds to receive victims of the epidemic, more than the first, which the stricken city ordered built in six days.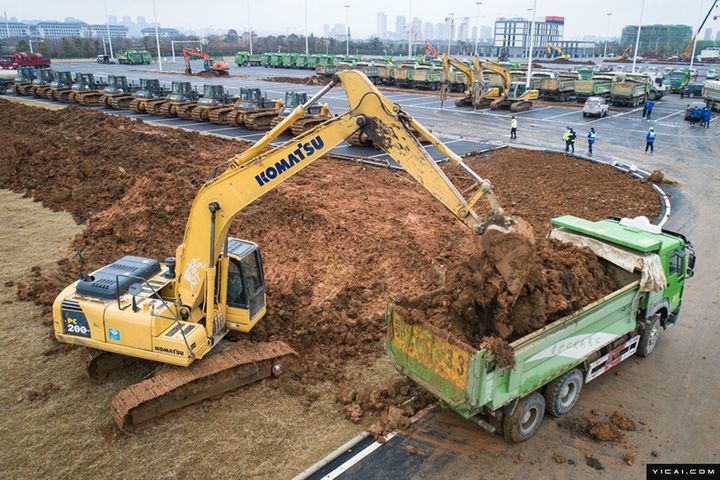 Construction work for Leishenshan Hospital began at Huangjia Lake in the city's Jiangxia district. As of noon on Jan. 26, 288 management personnel and 660 workers were leveling the ground at the construction site.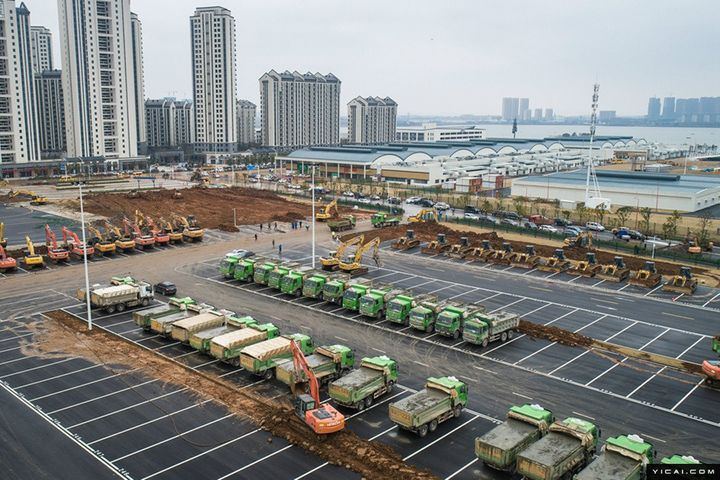 The new complex, which is even bigger than the first, the 1,000-bed Huoshenshen Hospital, will have an additional 1,500 beds within two weeks and a 2,000-strong medical staff working in it.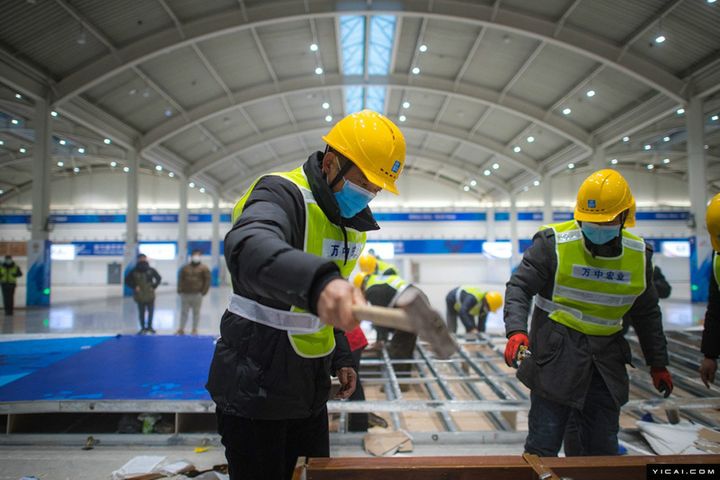 Workers step up construction at Leishenshan Hospital.
Editor: Ben Armour