(Yicai Global) April 30 -- Covid-19 epicenter Wuhan has partially reopened another of its popular tourism spots, Yellow Crane Tower, after closing for 98 days due to the virus outbreak.
The tower has opened its outdoor areas for online bookings only and is limiting visitor numbers to 300 every half hour. Guests will need to show their personal health QR code, have their temperature taken and wear a mask while on the premises.
The current Yellow Crane Tower structure was completed in 1985, but the attraction dates back almost 1,800 years and is a well-known historical and cultural destination in China.
Wuhan has now opened up 78 parks and attractions since it got over the worst of Covid-19.
An aerial view of Yellow Crane Tower.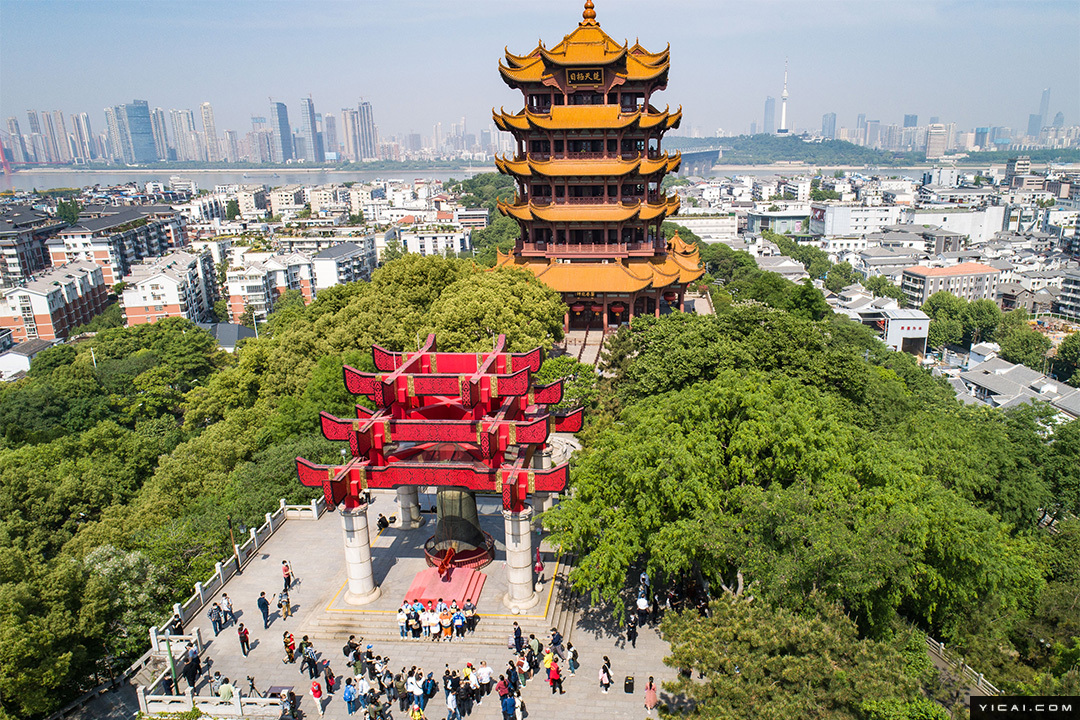 12 anti-epidemic representatives from various sectors in Wuhan ring the tower's bell and celebrate its reopening.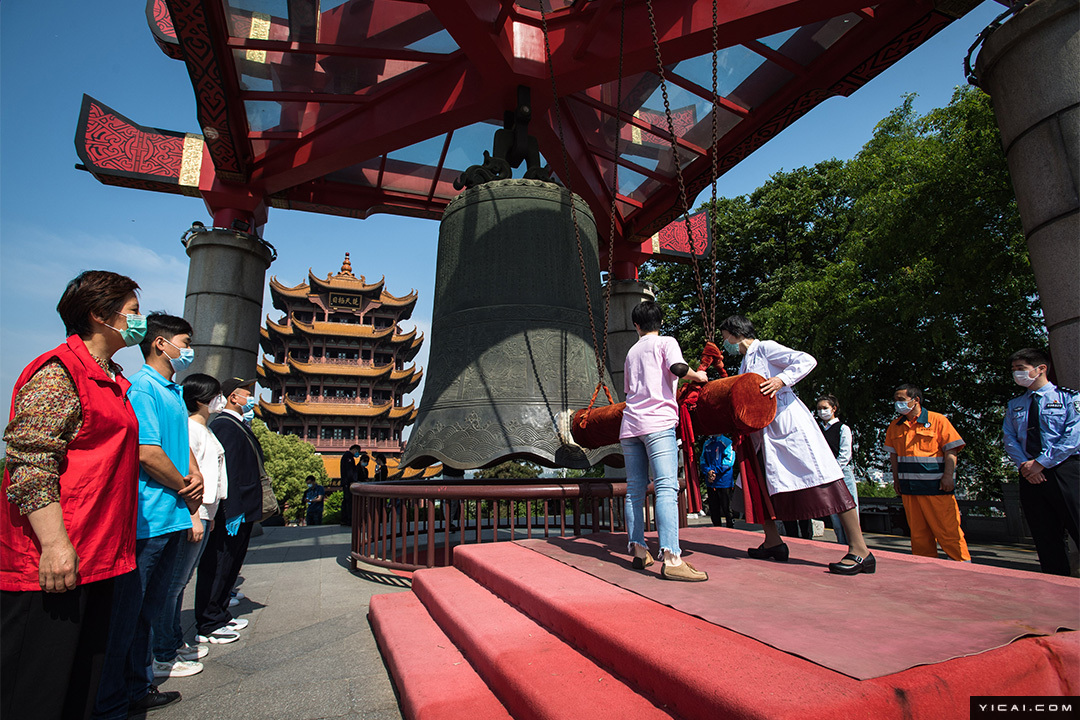 Tourists taking pictures from the tower.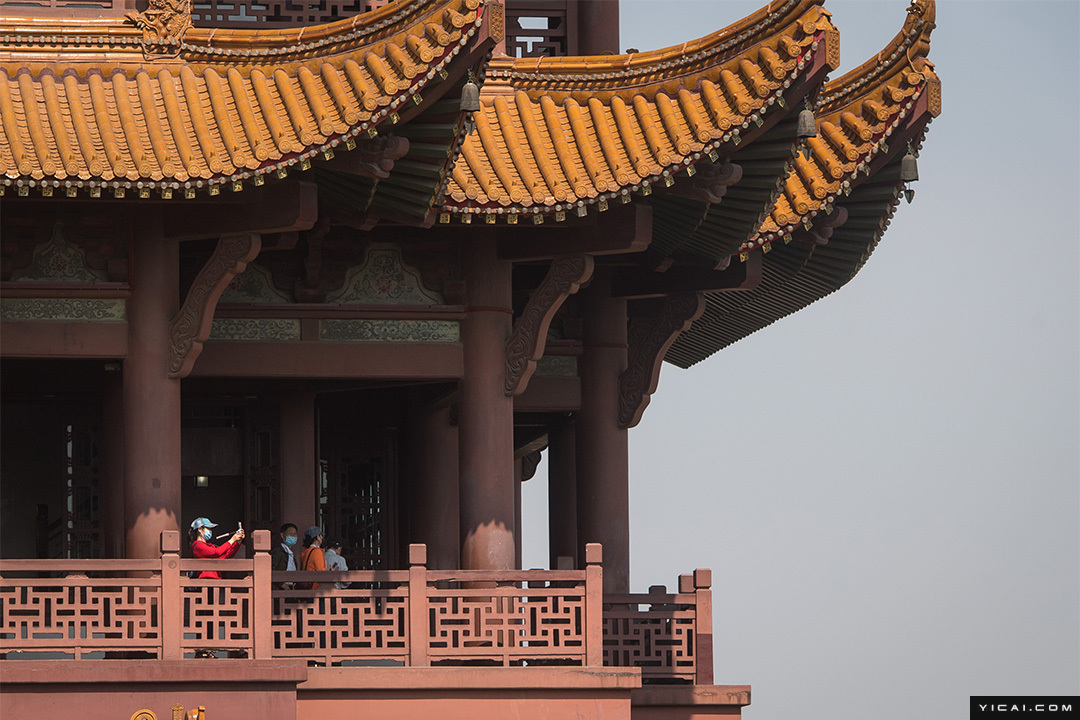 Children playing in front of the tower.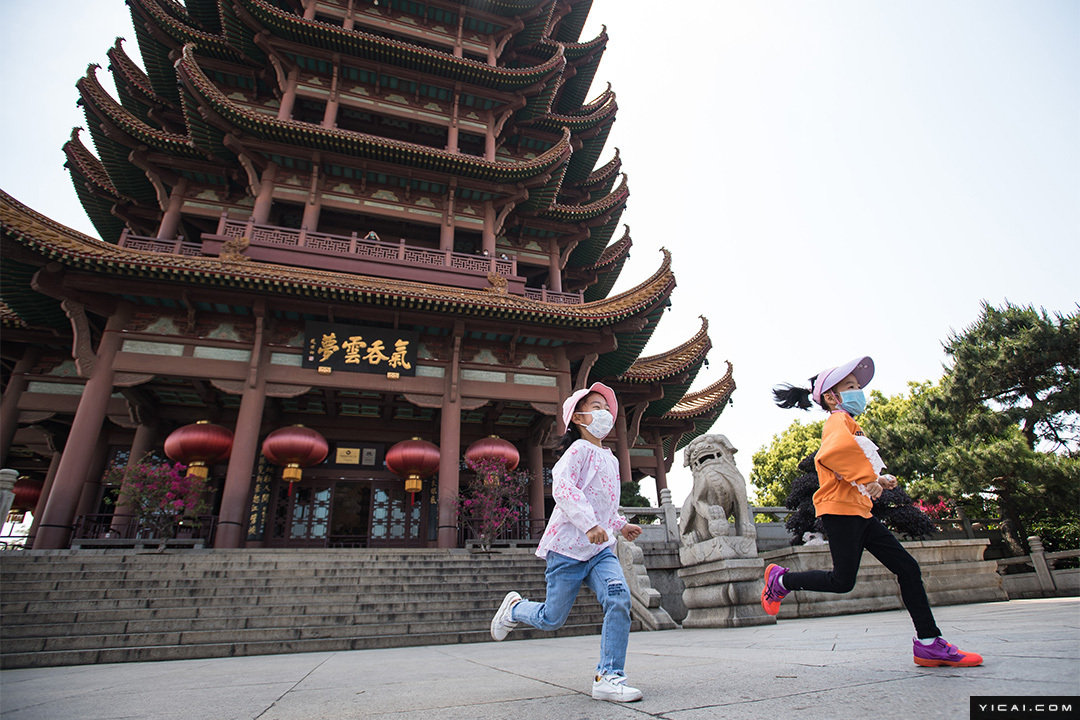 A dancer performing near the tower.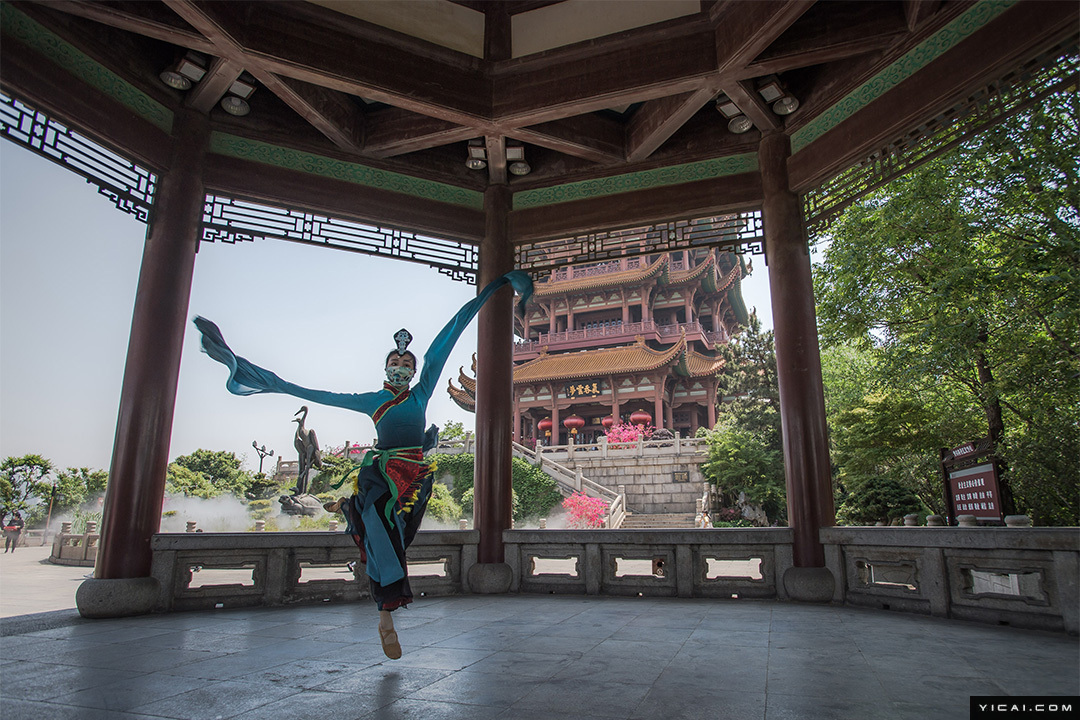 The Yellow Crane Tower and nearby Yangtze River.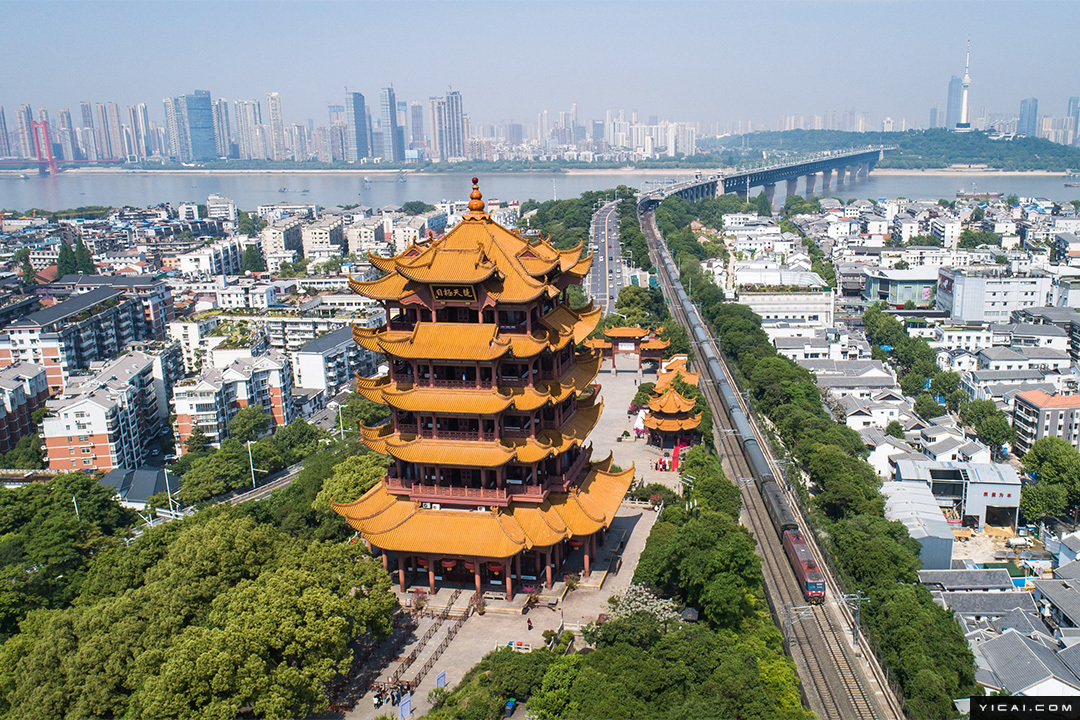 Editor: James Boynton