(Yicai Global) Feb. 5 -- As China's Lunar New Year holiday draws to a close and the ranks of those returning to Shanghai gradual swell the city's western Hongqiao Railway Station yesterday set in place even stricter administrative measures to prevent and control the novel coronavirus epidemic that has swept the country over the ten-day national vacation, with the first line of defense being temperature measurement and screening.
In addition to monitoring the temperatures of those alighting and departing, the eastern Chinese megacity's main train terminus is also segregating passengers leaving the travel hub based on the contagion risks their disclosed health information indicates to lessen the potential of cross-infection within the concourse itself.
Arriving passengers must use a designated app or proceed to dedicated sites to fill in their personal health information.
Travelers fill in their health information.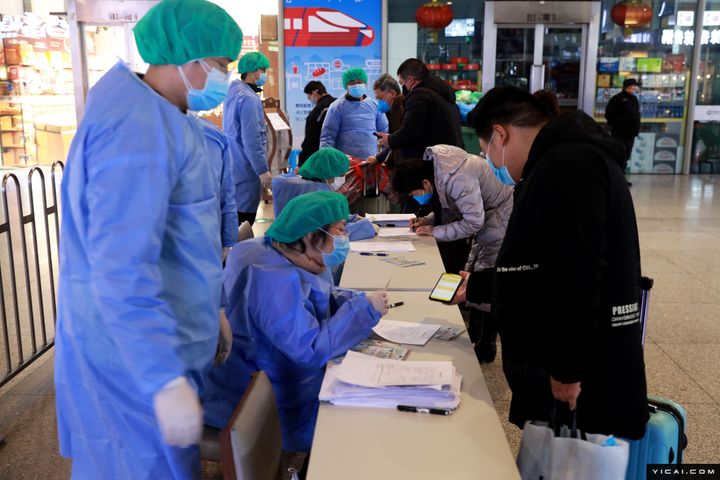 Station staff direct passengers to different exits.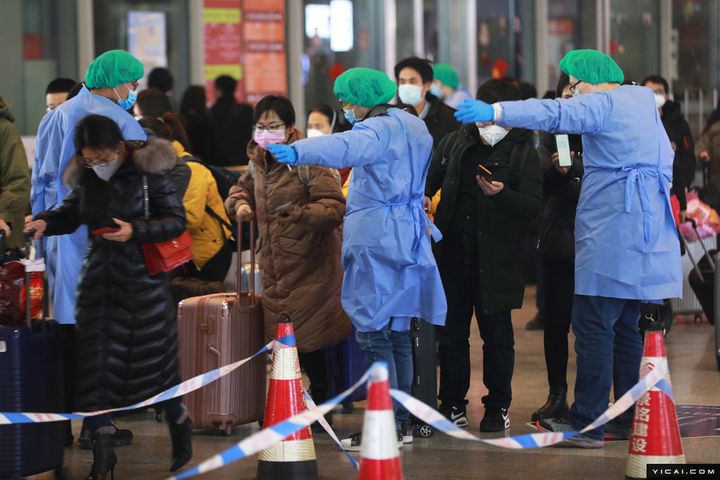 The mass-travel facility has prepared separate exit aisles for different classes of arrivals.
Those alighting at the terminus must pass through an infrared temperature device and only those with normal readings may leave.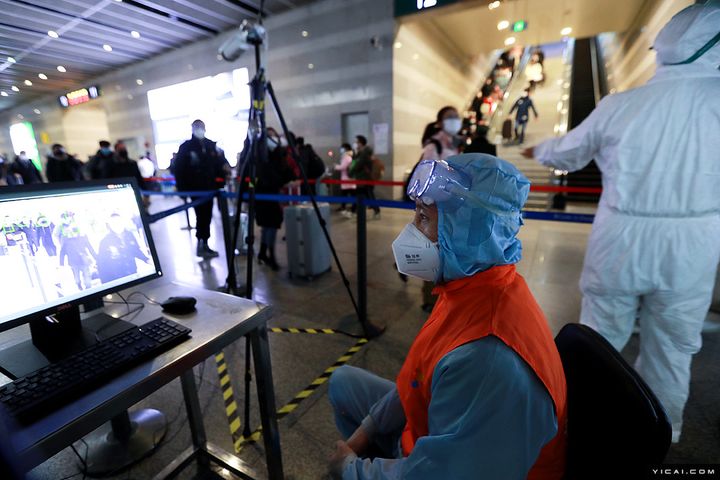 Those arriving to pick up passengers must also submit to strict temperature screening.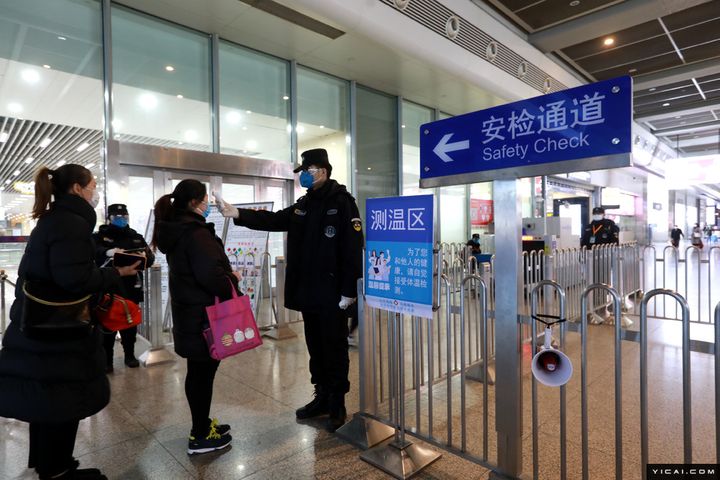 Station personnel are neatly kitted out in protective garb.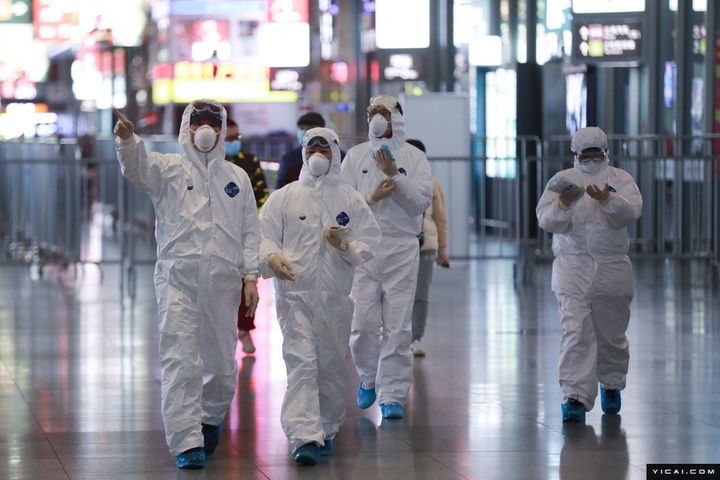 A temperature-gauging station checks those waiting for trains.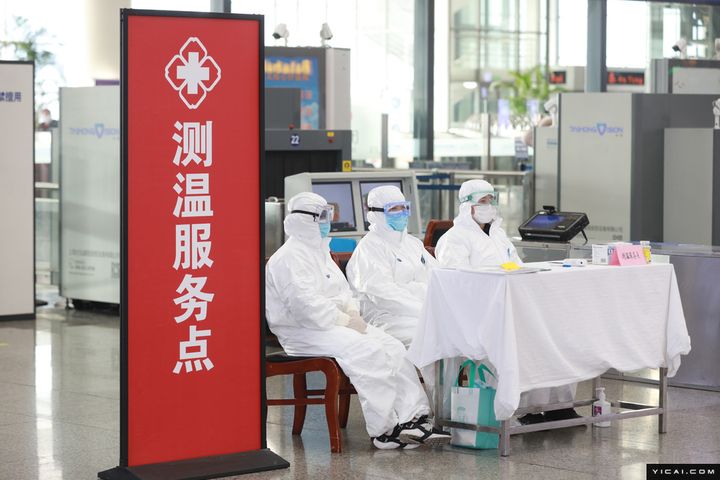 Editors: Tang Shihua, Ben Armour