(Yicai Global) Feb. 10 -- Many high-rise buildings on Shanghai's Bund, the western bank of the Huangpu River, lit up billboards on the night of the Chinese Lantern Festival on Feb. 8 to offer support for Wuhan and the rest of the country as the coronavirus contains to sweep the nation.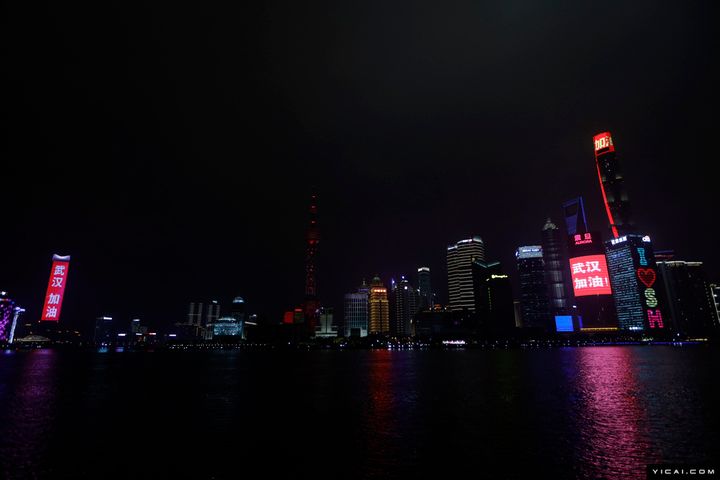 Several of Shanghai's most notable buildings, including China's tallest the Shanghai Tower, display messages of support for Wuhan and China.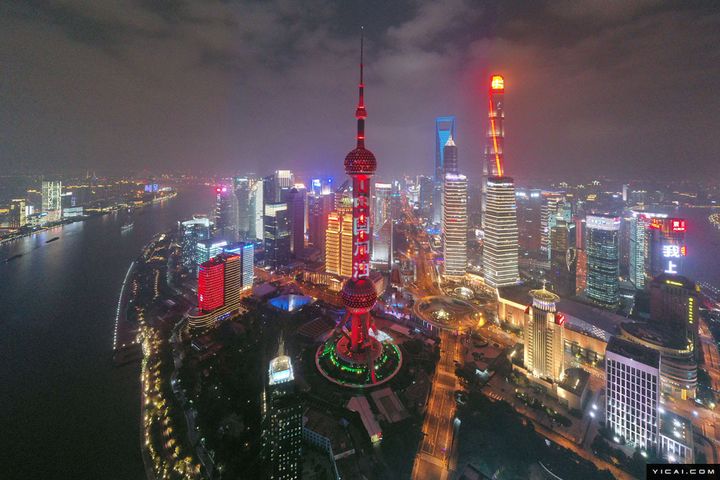 The Oriental Pearl Tower, one of Shanghai's best-known landmarks, delivers a message of support for the nation.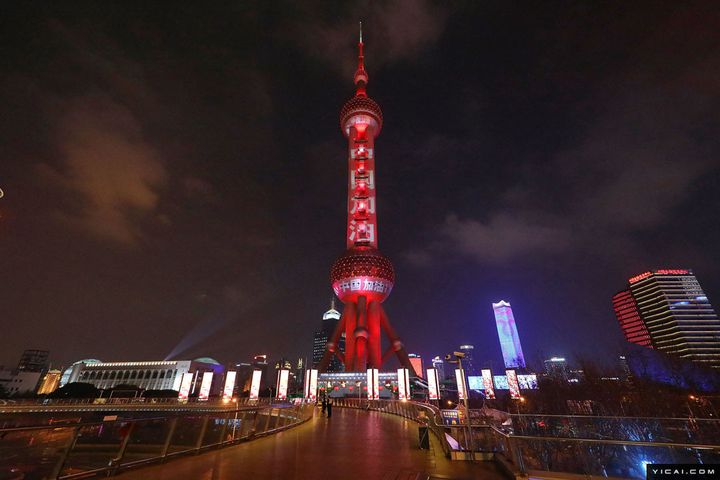 The 468 meter high Oriental Pearl Tower emblazoned with support messages.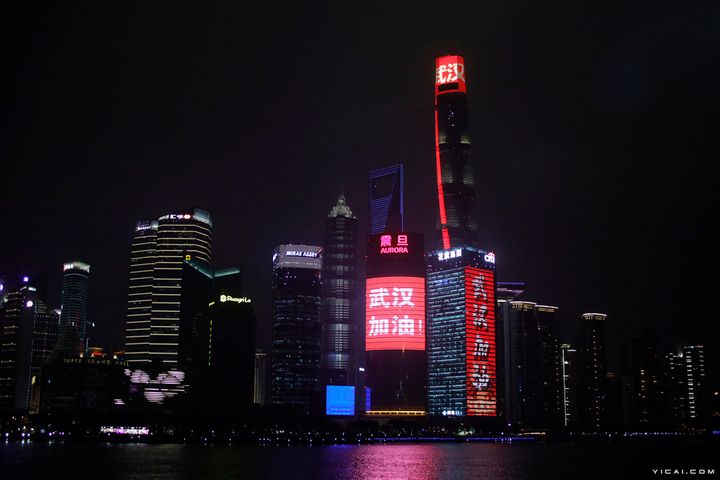 Several landmark buildings on the Huangpu illuminate messages of support for Wuhan.
Editor: Chen Juan