(Yicai Global) May 8 -- Some of the world's largest food and beverage firms, including Coca-Cola, Mondelez International, Yili and Mengniu, attended the Food and Beverage Innovation Forum 2019 to discuss how Chinese brands can develop overseas amid fierce competition and a rapidly changing consumer environment.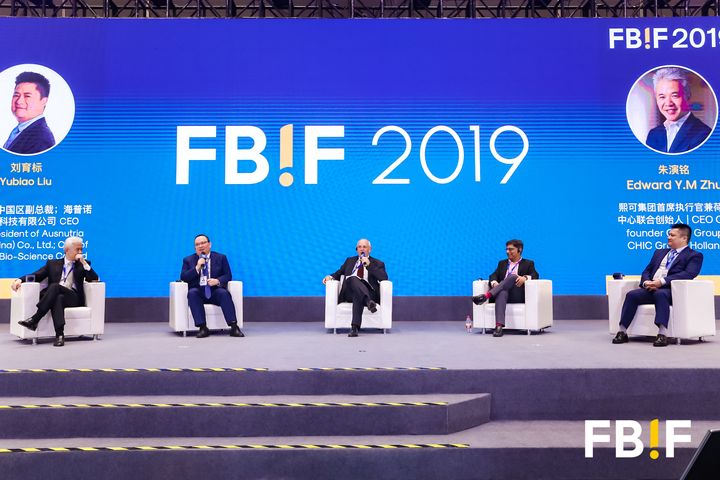 "The biggest challenge for the internationalization of local enterprises is patience, waiting for unforeseen problems," said Edward Zhu, chief executive of logistics firm CHIC Group and co-founder of the Holland Center.
But Dr. Zhou Li, secretary of Chinese bottled water label Nongfu Spring, believes Chinese companies should focus more on cultural influence, as they already have a solid background in manufacturing. When buying companies overseas, Chinese purchasers need to consider what the target can bring to the table, such as technology, branding, or cultural and legal challenges, he added.
Doing business in other countries requires the firm to respect the host nation's culture and rules and have a greater understanding of their consumers and government, said Liu Yubiao, vice president of Ausnutria Dairy China and chief executive of Hyproca Bio-Science.
While Chinese brands are looking to move overseas, multinationals are looking for opportunities in China, added Mayank Trivedi, president of Nestle Xiamen Yinlu Foods. They believe China's food and beverage industry has great potential despite market changes, he said.
The FBIF, held on April 23 in Hangzhou, attracted over 4,000 high-level managers from more than 700 companies. More than 100 reporters from China and Singapore attended the event, which is one of the most influential F&B forums in the Asia Pacific region.