(Yicai Global) June 10 -- Car dealers in China are aggressively pushing sales of available stocks of vehicles produced according to the nation's fifth stage of emission standards ahead of the imminent implementation of the next standards.
Dealers are using a wide array of promotional campaigns, including offers of substantial price cuts, license plates as gifts, cash to cover purchase taxes and different gift sets as numerous consumers purchase vehicles at discounted prices. The auction price for a Shanghai plate, for example, is nearly CNY90,000 (USD13,005).
Yicai Global noted these aggressive and innovative sales promotions practices at the Shanghai Auto Show held over the weekend at the Shanghai Everbright Convention & Exhibition Center.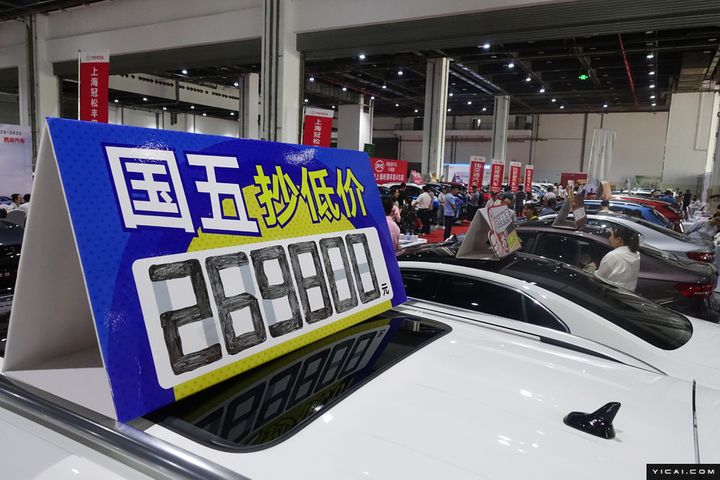 Pressure to clear car inventories is strong, prompting the use of sales promotions that are more aggressive than usual.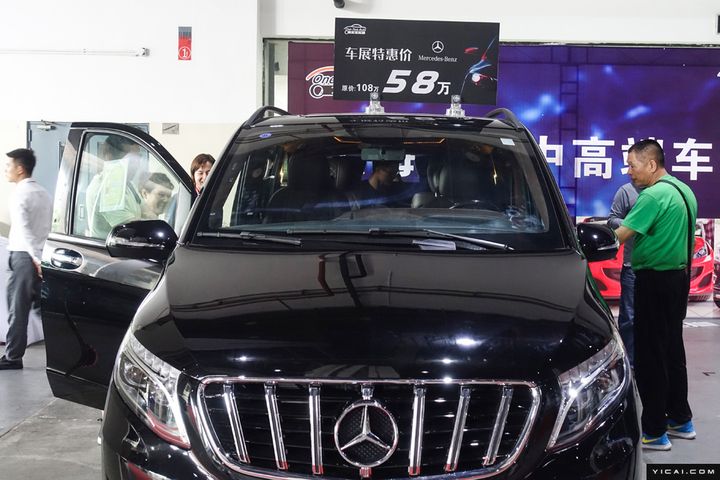 A discount of CNY500,000 is available and can be enjoyed for a Mercedes-Benz multi-purpose vehicle made under the old emission standards.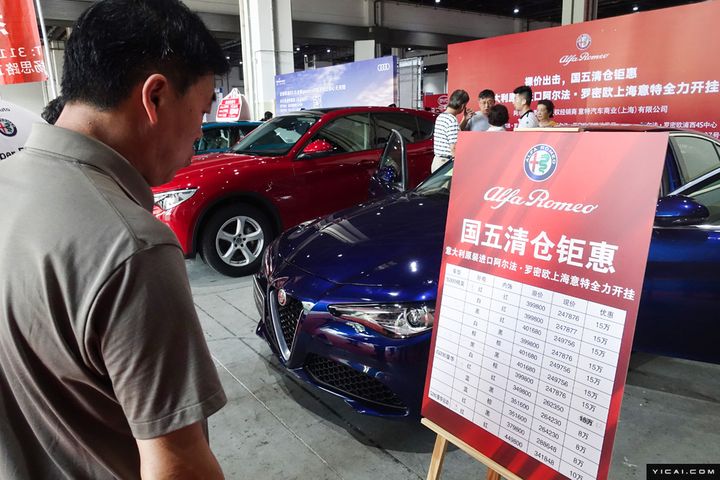 An Alfa-Romeo car, produced under the old emission standards, can be purchased at a discount of up to CNY150,000.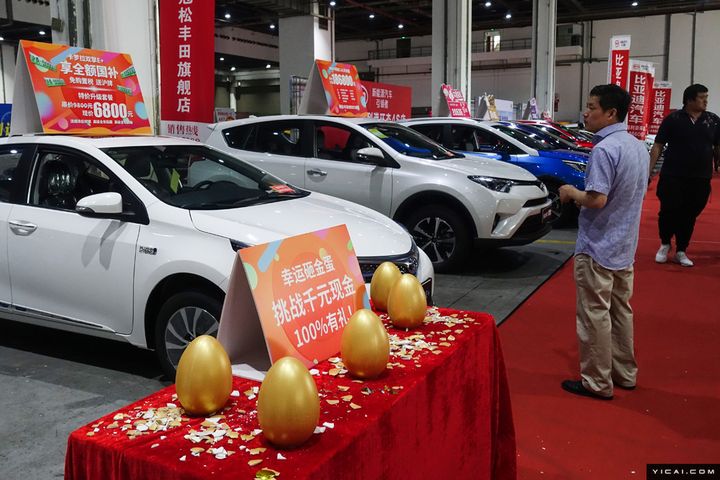 In a forceful bid to bolster sales, certain dealers even resort to offering special promotions such as smashing golden eggs, which contain cash.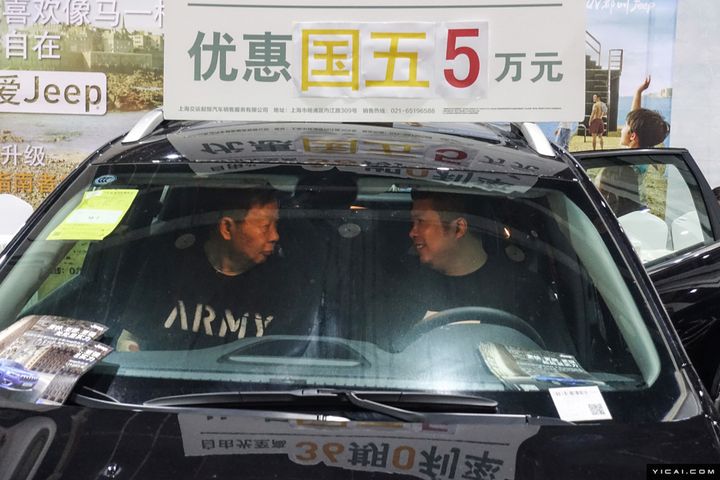 Consumers make meticulous and critical inspections of vehicles before buying.