(Yicai Global) May 30 -- China's leading liquor maker Kweichow Moutai has introduced a new ice cream line that is 2 percent infused with its signature fiery Moutai liquor. The ice cream-with-a-twist is selling like hot cakes as summer approaches.
Kweichow Moutai opened its first ice cream outlet in Guiyang, the capital of its home province of Guizhou in southwest China, yesterday and started online sales at the same time. Within the first hour of opening, 40,000 boxes of ice cream were shifted, raking in CNY2.5 million (USD375,500). It is the first food product to be sold by the Zunyi-based distiller.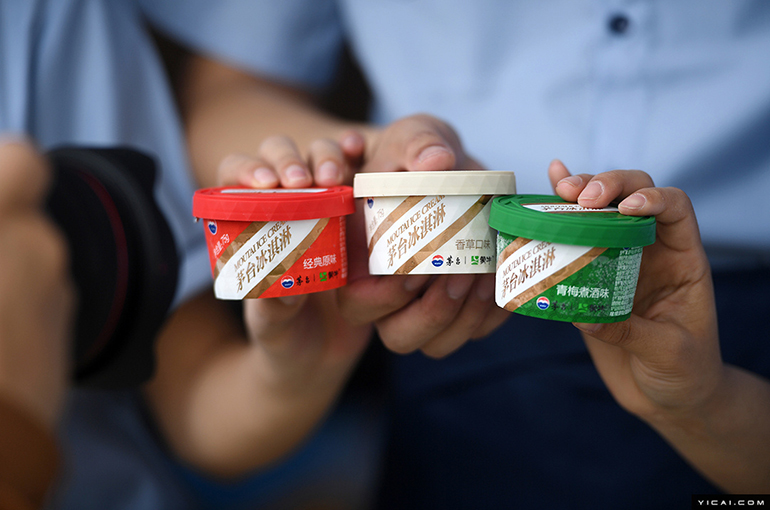 The ice cream comes in three flavors, namely regular, vanilla and plum. Prices start at CNY59 (USD9) per box for the plum-flavored one and the other two are both priced at CNY66.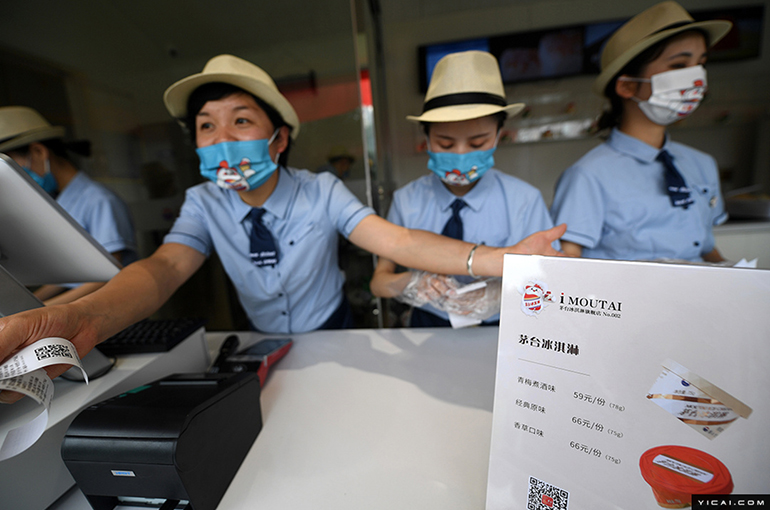 Salesmen and women serve customers at the Moutai Ice Cream store.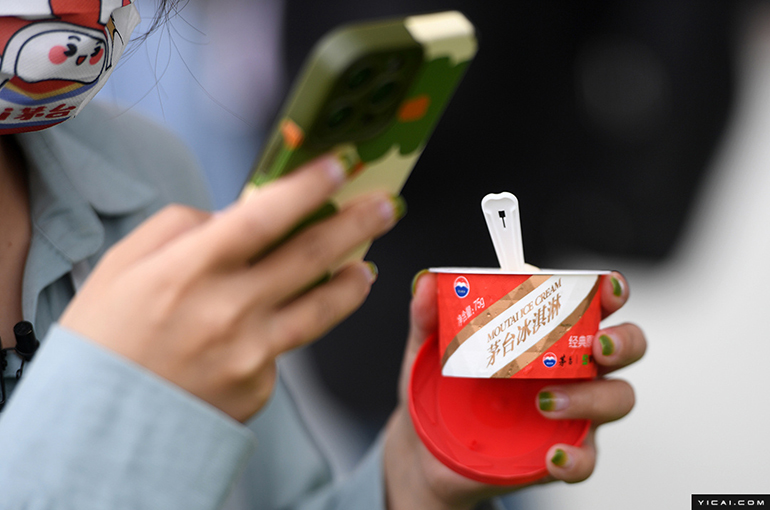 A proud customer takes a photo of the ice cream cup.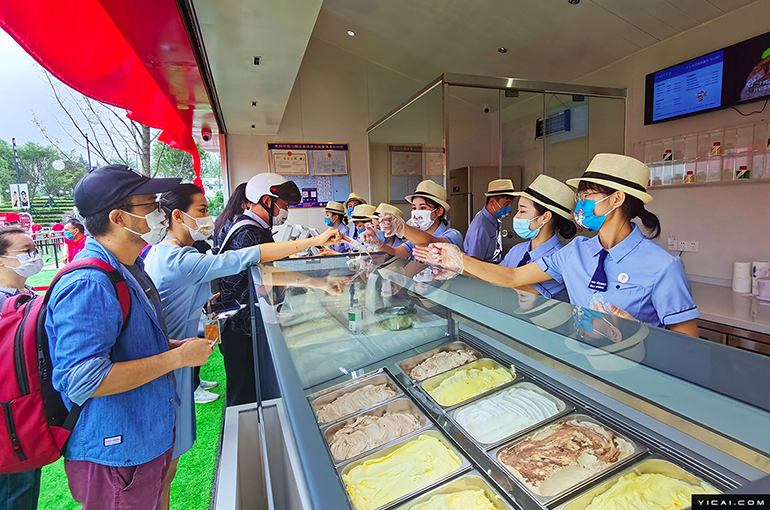 Queues form as people are eager to try out the refreshing new product.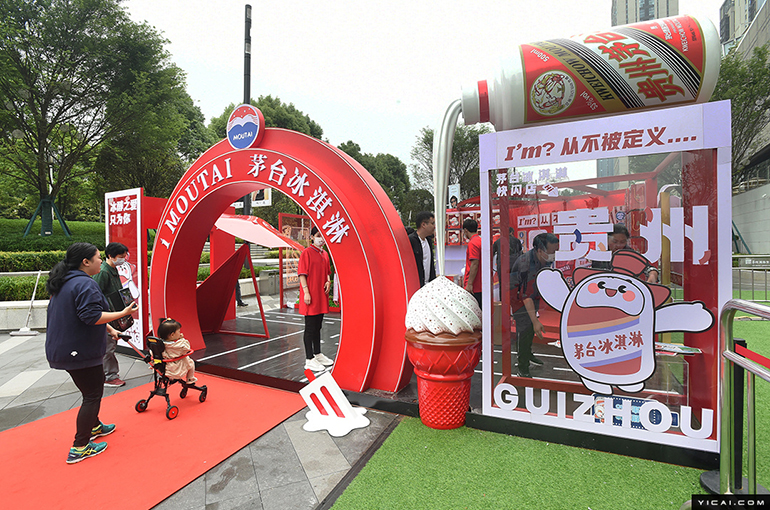 A young mother pushes her child through the round gate leading to the Moutai ice cream. Store. Next to it is a huge bottle of Moutai pouring alcohol into an ice cream cone. 
Editors: Dou Shicong, Kim Taylor