(Yicai Global) Nov. 10 -- The maiden Hongqiao International Open Hub and Coordinated Regional Development Forum was held for the first time during the fourth China International Import Expo that ended today.
The new forum was one of the many sub-forums of the Hongqiao International Economic Forum held alongside of the CIIE. Participants discussed the internationalization and degree of opening-up of Shanghai's Hongqiao International Central Business District, where the expo was held, as well as its role as a hub.
The forum was organized by the Shanghai Municipal Government, the National Development and Reform Commission, and the Ministry of Commerce.
Gong Zheng, mayor and deputy party secretary of Shanghai; Cong Liang, party member and deputy director of the NDRC; and Wang Shouwen, party member and vice minister of the Ministry of Commerce delivered speeches at the forum.
Other speakers included Marcos Troyjo, president of New Development Bank; Jin Liu, vice chairman and president of Bank of China; Kai Hattendorf, managing director of the Global Association for the Exhibitions and Business Events Industry; and Nobel laureate Angus Deaton.
The main stage of the forum.
Jonathan Woetzel, senior partner at McKinsey and director of McKinsey Global Institute, said the uniqueness of "Greater Hongqiao" lies in its scale, goal, role, status in China and opportunities it has to offer. It is also different from "Greater Pudong," another district (Pudong New Area) of Shanghai.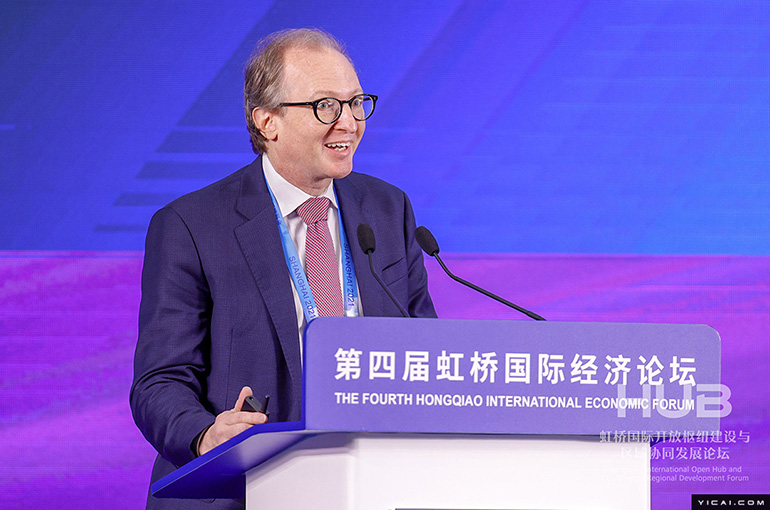 Yang Weimin, a member of the Standing Committee of the National Committee of the 13th Chinese People's Political Consultative Conference, said the Hongqiao International Open Hub will play an important role in helping the Yangtze River Delta region stay scientifically strong and achieve common prosperity. The new hub will also support the region in carbon dioxide emissions and carbon neutrality, reform and opening up, according to Yang, who is also deputy director of the National Economy Commission Peak.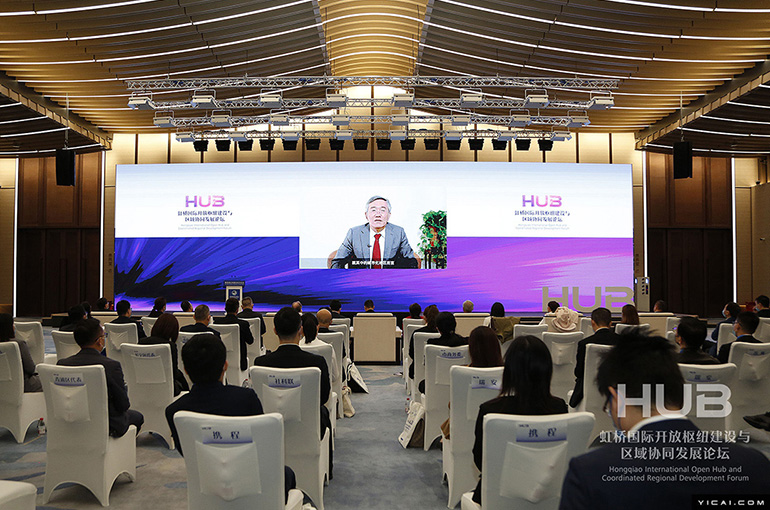 Vincent Lo Hong-shui, chairman of the Shui On Group, suggested setting up a Belt and Road Initiative center at the Hongqiao International CBD as a platform for China to exchange information and discuss projects with countries along the BRI route.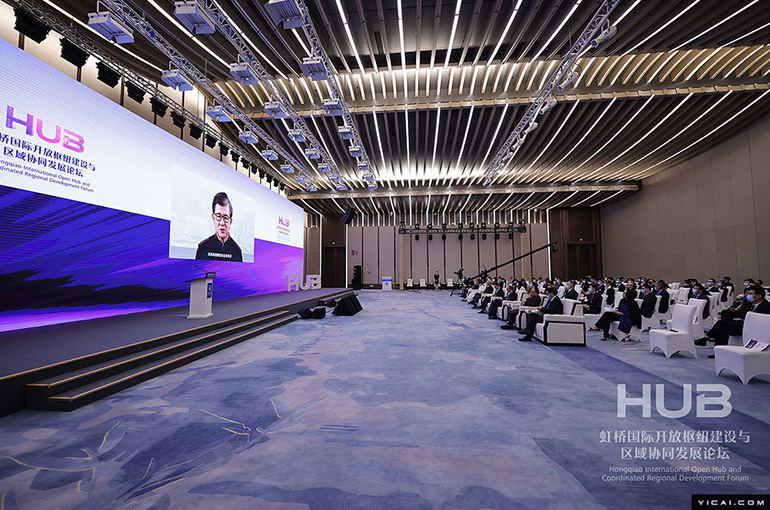 The Hongqiao International CBD, a permanent site for the CIIE, sits in the core area of the Yangtze River Delta region, and the Hongqiao International Open Hub and the CIIE complement each other, said Wang Zhan, president of the Shanghai Academy of Social Sciences and director of the Finance Leading Group of the Municipal Government.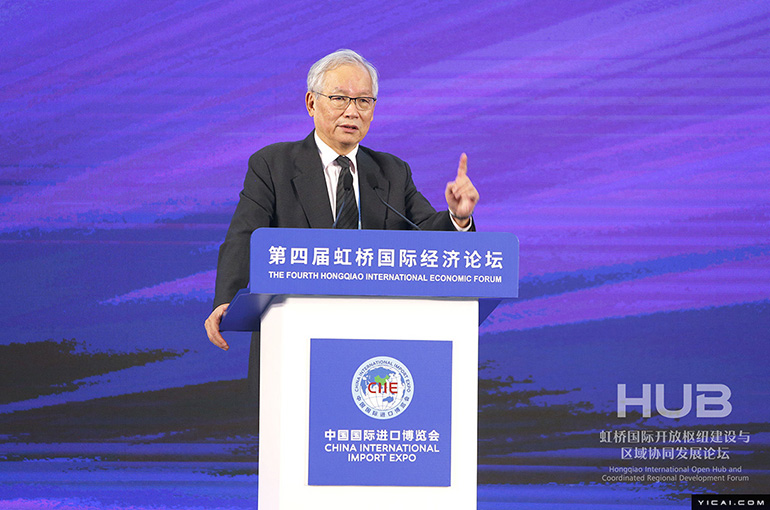 Chen Kai, chair of Ernst & Young China; Sun Jie, chief executive of Trip.Com Group; Chen Yudong, president of Bosch China; and Zeng Xiwen, vice president of Unilever; attend a roundtable discussion hosted by Yang Yanqing, senior consultant with the Yicai Research Institute and director of the Shanghai Artificial Intelligence Laboratory's Strategic Research Center.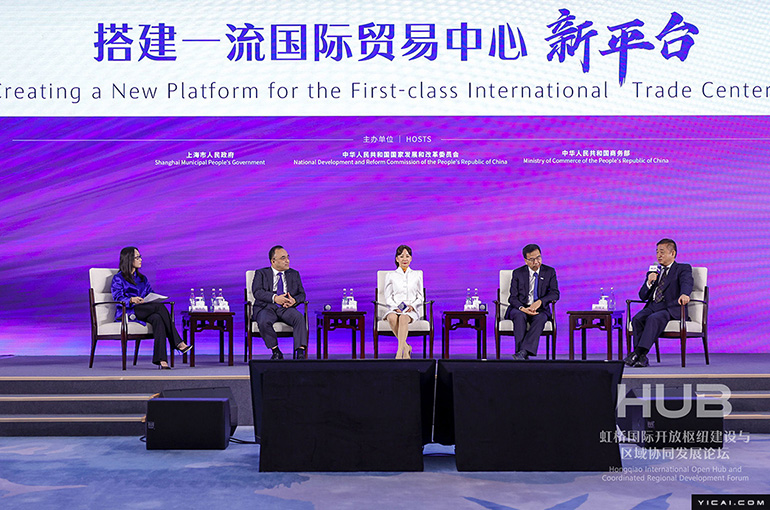 Editor: Peter Thomas