(Yicai Global) April 15 -- About 180 members of the Peking Union Medical College Hospital medical team sent to Hubei province to help fight the Covid-19 outbreak left Wuhan for Beijing today, becoming the last to leave the provincial capital. They had been in Wuhan since Jan. 26.
More than 42,000 health workers from all over the country were sent to the central Chinese province to join local medical staff in the arduous battle against the novel coronavirus over the past two months.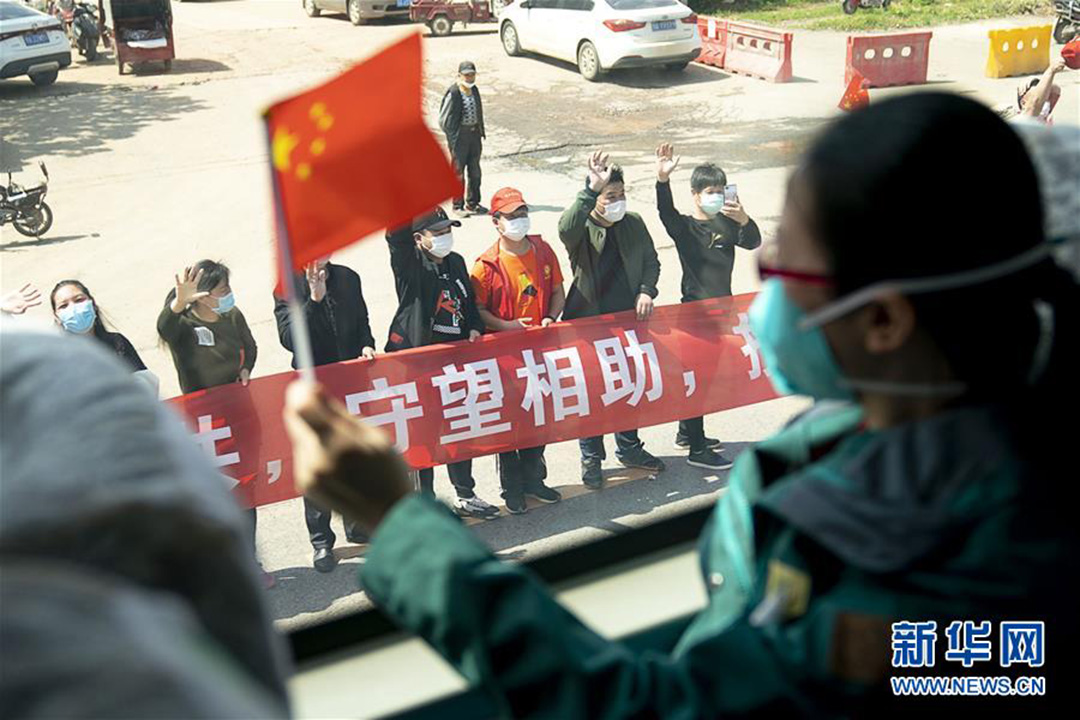 A departing clinician waves the national flag as the team gets a hearty send-off.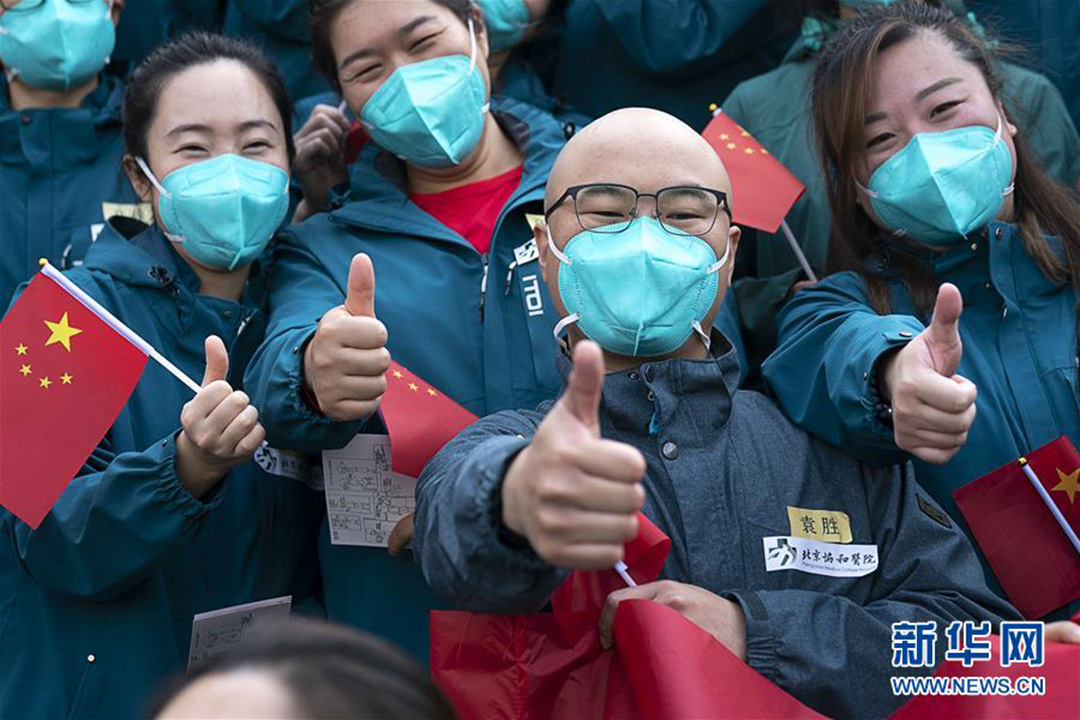 Members of the departing team give a big thumbs up.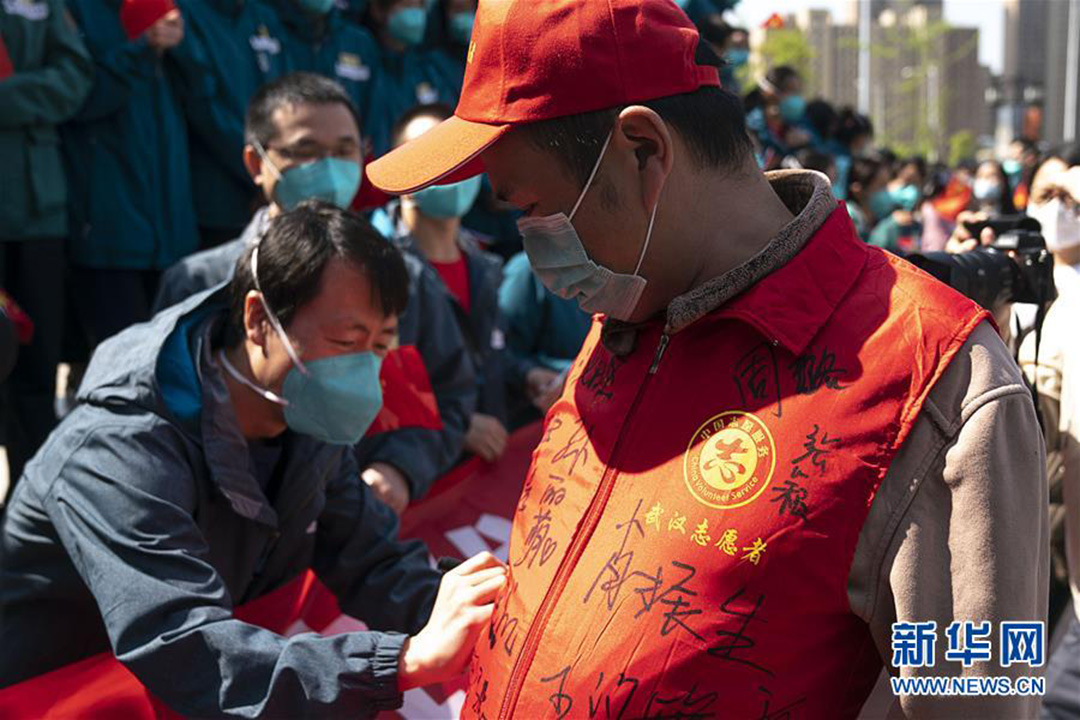 Team members signed local volunteers clothes.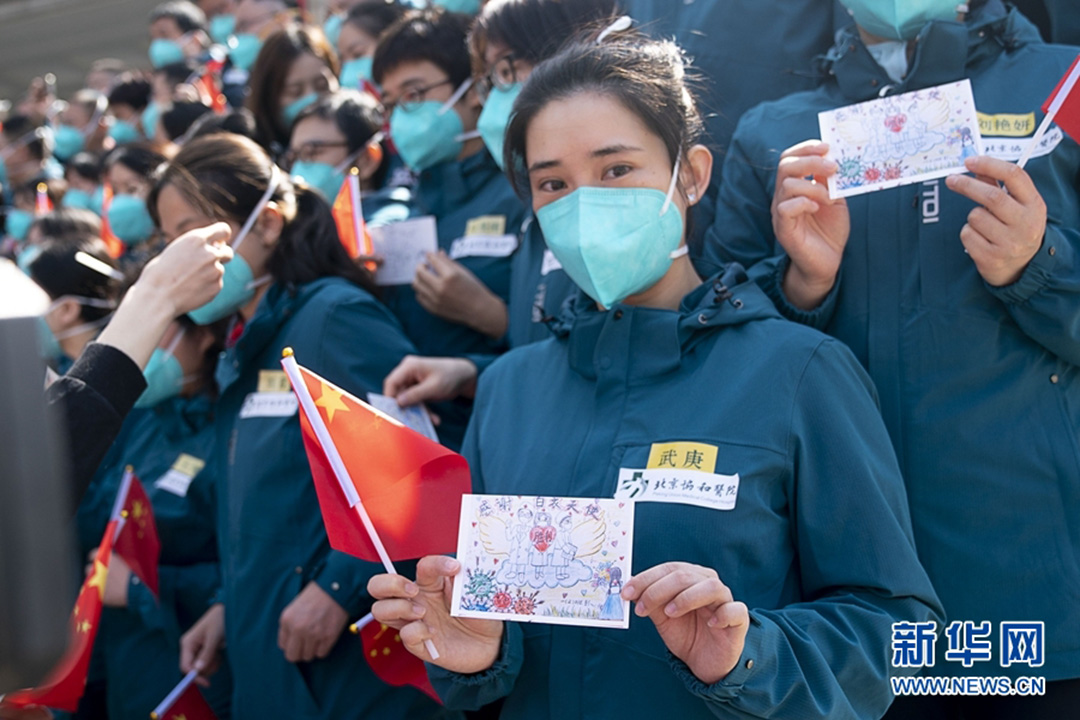 Teamsters show off some of the many postcards they received from grateful local residents.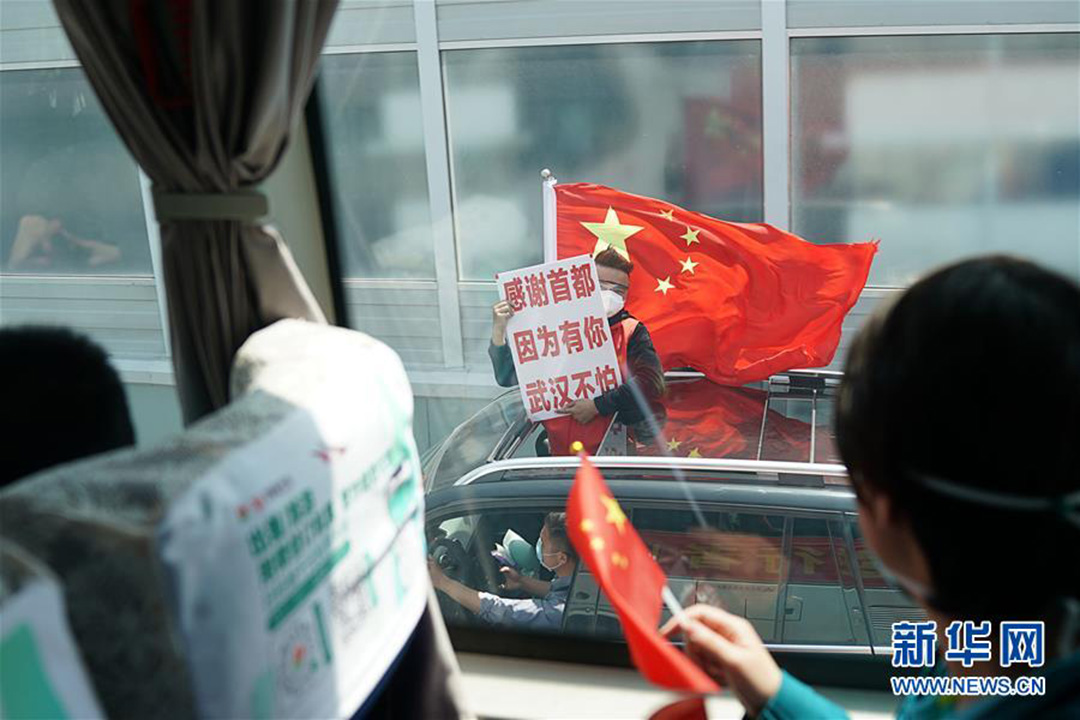 Wuhan's residents took to the streets to bid farewell to the medical team.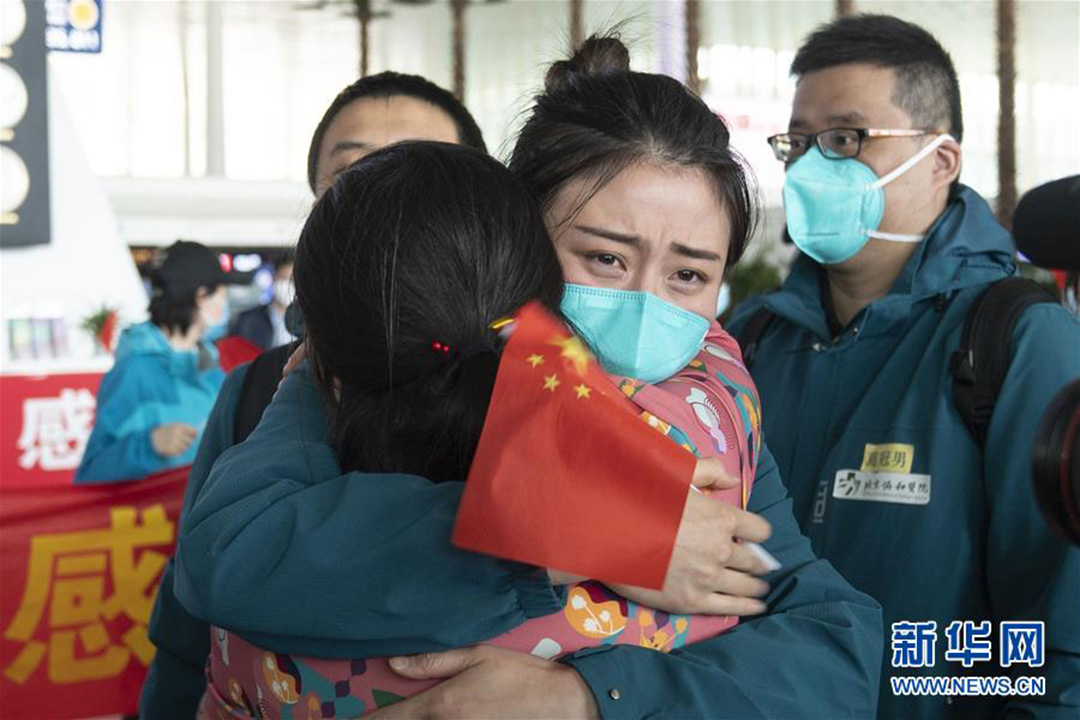 An emotional 'goodbye'!