(Yicai Global) April 15 -- The Bulk House has been fighting the anti-plastic fight in China for just over a year, promoting zero-waste and a minimalist lifestyle, as well as selling a range of carefully sourced own-brand products, including reusable bags, biodegradable toothbrushes, and metal straws.
Englishman Joe Harvey and his Chinese partner Carrie Yu started the Beijing-based company by opening a store in 2018. The couple came up with the idea when Yu realized that she had too much "stuff," as she puts it. She had seen a video featuring Bea Johnson, a now prominent anti-waste activist, about "the idea of peeling back our waste, and living with what we have," Yu says. Overall, it means reducing waste to the minimum.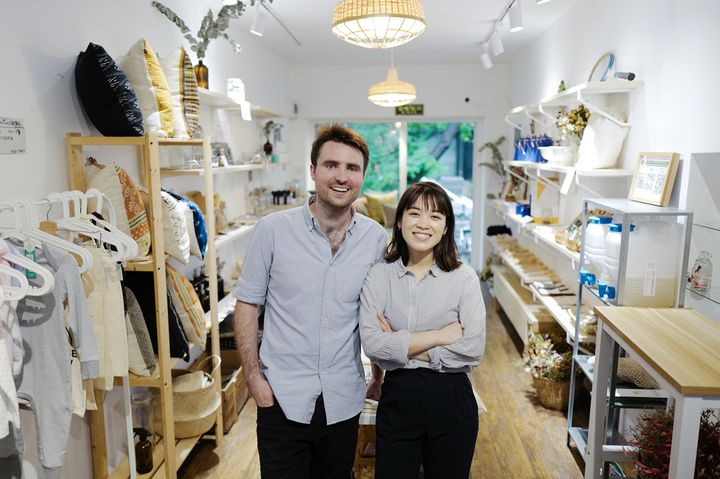 "We were both environmentally conscious," Harvey says, "We thought about turning the lights off but realized that, even with these kind of efforts, the state of the environment is so bad that we have to do a lot more."
The Bulk House is promoting a lifestyle that encourages consumers to shop locally, use organic cotton, remove packaging, and buy less.
China's recent ban on plastic trash from the US could leave more than 100 million tonnes 'homeless.' And with Coca-Cola disclosing that it creates three million tonnes of plastic packaging a year and rare whales found dead with dozens of plastic bags in their throats, humankind could benefit from Yu and Harvey's type of crusade.
"Think about how you can reuse items such as bags and straws, so you don't just live a disposable lifestyle of plastic," says Harvey, "We always ask for our products to be shipped without plastic packaging where possible."
"I realized that I was travelling to get groceries," he says. "So why not shop locally at the place nearest to my house?" This saves time and is a great way to reduce fuel consumption that damages the planet.
"We demanded that each and every item be sent completely unpackaged when sent to us," Harvey says. "For example, if we didn't request the metal straws being packed without plastic, we would have more waste. We want this to happen at the source, not just personally. It didn't cost us more, but just took more time to remind the producers that we didn't want packaging."
"Even though we are a business, we value people buying less overall," he added. "People should buy smart, rather than buying more stuff they don't need. We should care more than want." Buying less always helps, and is a great stepping-stone to better environmental mindfulness.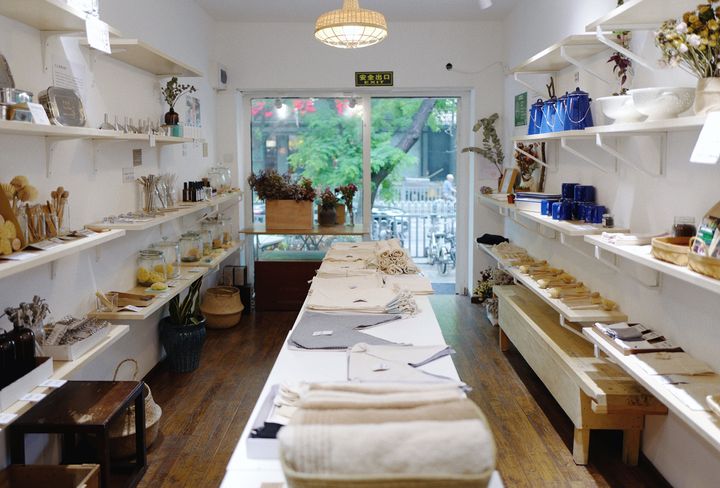 This all might sound difficult, but it is a step-by-step process that Harvey and Yu were ready to embrace to reduce the mountain of pollution being produced each day — a reason why The Bulk House is so innovative. Harvey and Yu realized the way forward was to go further.
Both partners, with backgrounds in technology and trade respectively, realized that their efforts could be better spent creating products to help people reduce their waste. As an example, they followed the philosophy of 'zero waste' bloggers and took a jar, the size of a regular coffee at most commercial outlets, to see if they could fit all their non-recyclable waste into just one 'jar' for a year.
They managed to use only two jars in three months for two people. "We lived perfectly well. We requested companies not to use plastic bags when possible if something was delivered, and it worked," Yu says.
After leaving their jobs to pursue their passion, the couple opened The Bulk House store in Beijing in 2018, aiming to help everyone to reduce their day-to-day disposable consumption. "We kept the jar as a symbol of all our disposable waste. From plastic straws to bags, we used it as a marker to develop our shop so people realize they can make a difference every single day," says Harvey. The store has now moved fully online, but still includes their range of products such as reusable tote bags and metal straws, which make day-to-day living more environmentally friendly.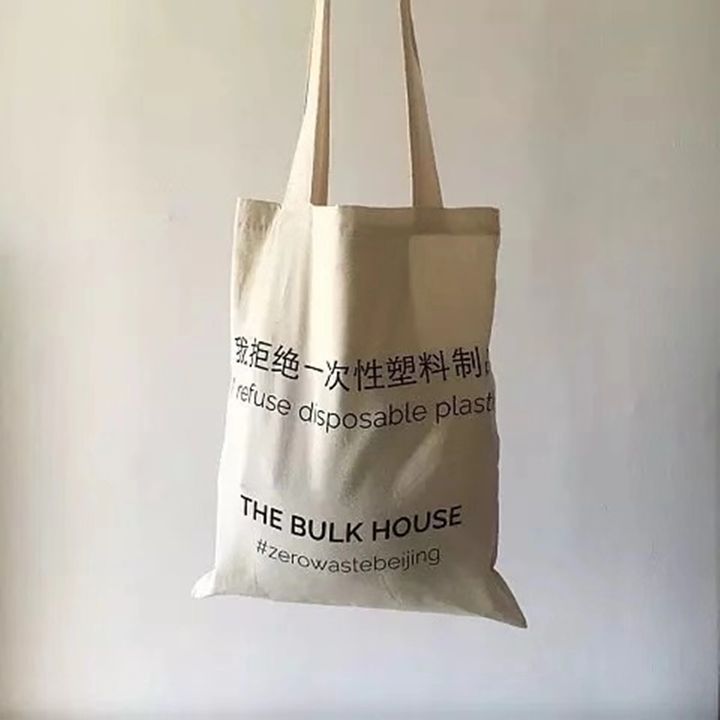 The message is clear. "The waste in our jar was a way to grab people's attention," Harvey says. This spawned the products that they have sold.
"From the straws, this moved to mesh bags and muslin bags, so people could get their food in bulk without using plastic," he says. Through its bold experiment, The Bulk House is pushing forward future-thinking, and starting a, albeit miniscule, way of living without waste in the modern world. Every gesture, however small, counts.
This article is being published as part of Earth Beats, an international and collaborative initiative gathering 18 news media outlets from around the world to focus on solutions to waste and pollution.