(Yicai Global) Aug. 8 -- "One bowl of sweet rice wine joins the past and the present, the rich and the poor, those at home with those far away," boast the residents of Pingjiang county.
Pingjiang county is found along the banks of the Miluo River, high up in the mountains in central China's Hunan province where the rain is plentiful and the land is fertile.
Sweet rice wine has been a part of life in this mountainous community since the 12th century. Legend has it that it was first developed by a filial son who was looking after his sick mother. By accident he threw some yeast into the glutinous rice he was preparing. Two nights later it had fermented into sweet rice wine. His mother, who normally had no appetite, immediately drank two bowls of it and her health improved. The sweet wine became so popular that the son opened up a shop in the alley outside their house and it became a specialty of the region.
64-year-old Xiong Xianghe is Pingjiang's sweet rice wine master. He is the 21st generation of his family to make this delectable liquor. When he was 12 years old his mother told him if he learned this trade, he would always earn a good living. Xiongstill makes sweet wine in the traditional way using wooden tools passed down to him by his family. Now, 53 years later, his rice wine is renowned across the region for its fragrant and rich flavor.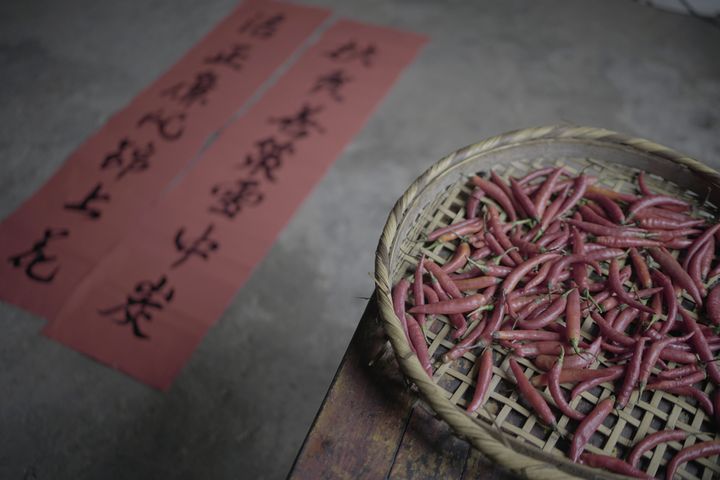 Despite its fertile landscape, the mountains surrounding Pingjiang county make access difficult. Previously, with no railway line and few major roads, Pingjiang's isolated farming community was unable to sell the produce it grew.
The county was classified as destitute until last year. Thanks to the substantial efforts of the poverty relief teams from Guangdong province-based Country Garden Holding Co. Ltd. and some dedicated local entrepreneurs, Pingjiang county's 35,711 inhabitants finally worked their way out of poverty.
Two such entrepreneurs were Xiong Xianghe and his friend Yuan Xianbin. In 2012 Xiong joined Yuan's company Yuxiang Agricultural Science and Technology Development Co. Ltd. The business had run into difficulties and was making a loss.
Yuan wanted to add sweet rice wine to his product line and turned to Xiong for help. Once they started to mass produce the sweet rice wine, demand rocketed. The company went from strength to strength and became a leading enterprise in the food processing industry in the area.
"Our products are recognized in China because they are good quality," said Yuan Xianbin.
When Country Garden's poverty relief team put out a call in May 2018 for local entrepreneurs to assist in its efforts by encouraging local industry and promoting local brands, Yuan immediately signed up, realizing that the two companies shared a common vision.
The crops grown in Pingjiang's pollution-free mountains are all good quality, but the region had been cut off from the wholesale markets for so long that the farmers were unwilling to plant as they were afraid they would be unable to sell their crops.
A solution was found when Yuan's company agreed to donate seeds and fertilizer to the farmers, and then purchase the product at 20 percent more than market price. This way the farmers did not need to worry about not being able to get a good price for their product and the food processers had an assured supply of raw materials.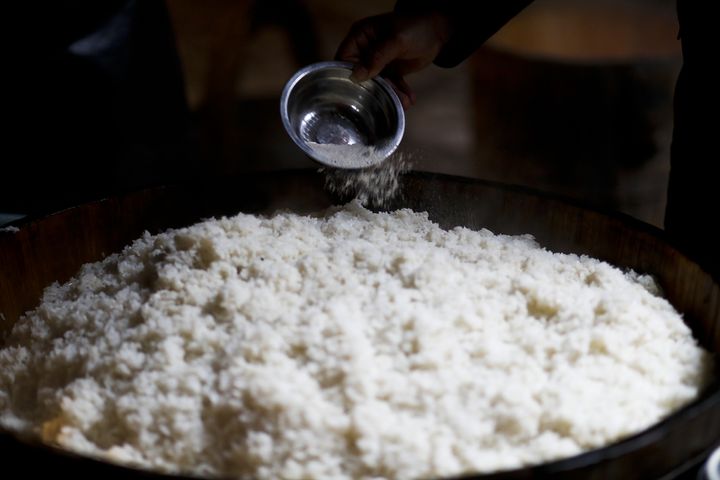 One of the beneficiaries of this initiativewas local couple Luo Daosheng and his wife Du Meiying from Dadong village who had fallen on hard times. They had for generations farmed chilli peppers and used traditional skills to make a hot chilli sauce special to the region. Their son was unfortunately imprisoned due to a road traffic accident and they were left to look after their grandchildren with little support. The government stepped in and provided free lodging for the children near their school, and enterprises including Yuan's company bought the couple's crops and livestock so that they did not need to travel the long journey to the market to sell them.
"This year we had an income of around USD1,500," said Luo. "We don't need to worry about the children. Life is good."
Another big challenge was distribution. The delicious rice wine, chili sauce and other natural produce of Pingjiang might be well known in the region, but how were they to get the rest of China to appreciate them?
This is where Country Garden team's assistance proved invaluable. They advised the local industries on market trends and consumer demands as well as provided guidance on product packaging and brand management to ensure the product appealed to the average consumer.
Pingjiang's rice wine is intoxicating and its spicy sauce is invigorating. Driven by the food processing industry, poor households in the region have increased their incomes and lifted themselves out of poverty. The planned rejuvenation of China's countryside will see impoverished households across China following suit and bringing many positive changes to the whole nation.
Editor: Xia Ruirui, Chen Juan