(Yicai Global) April 29 -- A group of 10 global innovative firms specializing in drugs, medical devices, diagnostics and digital services have set roots in the Wuxi International Life Science Innovation Campus in eastern China's Wuxi, Jiangsu province, to accelerate their innovations in life science recently.
The Wuxi International Life Science Innovation Campus, or I·Campus, was co-built by the Wuxi municipal government, Wuxi National High-Tech District and global pharmaceutical giant AstraZeneca. It has so far won the hearts of 17 enterprises from China, Japan, Russia, the United Kingdom and India who have set up research, development and production facilities there with strong support from the local government, networking resources of global strategic partners, and efficient business assistance from the biopharmaceutical giant AstraZeneca.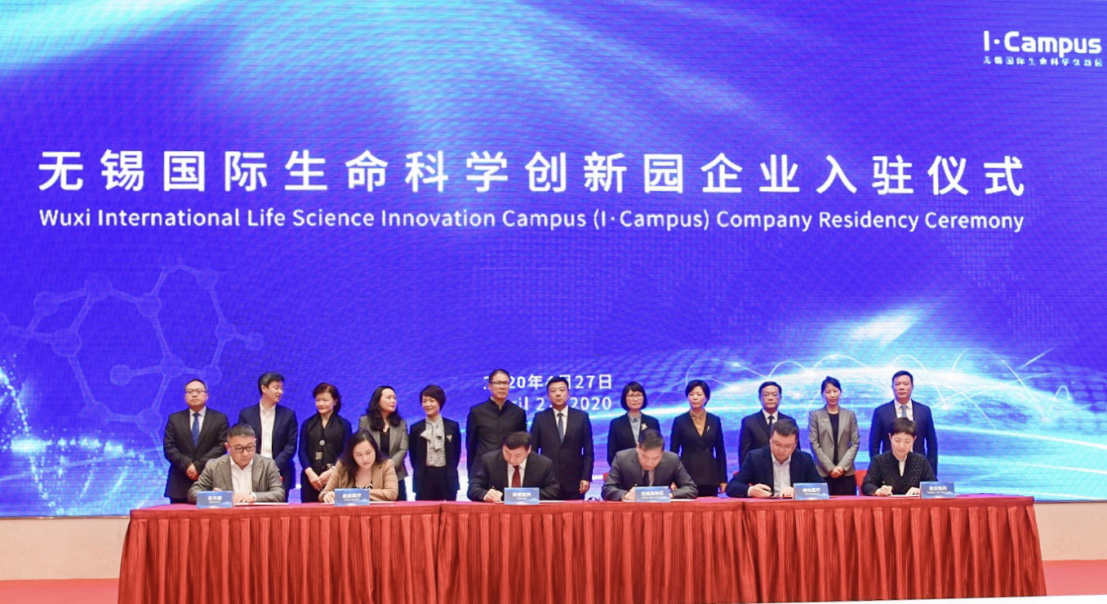 I·Campus and the Australian Trade and Investment Commission also held a signing ceremony today, which took place online due to Covid-19. During the event, the pair announced they would kick off a project named Landing Pad to promote exchange and communication between Australian and Chinese firms. Other international organizations partnering with I·Campus include the UK BioIndustry Association, the Indian National Association for Software and Services Companies, the Russian Skolkovo Institute for Science & Technology, and the Hong Kong Society for Innovative Healthcare.
"The pandemic has brought both challenges and opportunities to enterprises in life science with its importance being realized and valued by more people," AstraZeneca China Vice President Xu Jing, also head of digital and commercial innovation at the firm, told Yicai Global in an interview. "To tackle challenges brought by the pandemic, medical innovation, digital diagnostics as well as global cooperation priorities has never been more important than it is today in the global healthcare industry."
Strategic Platform for Cooperation
From the day it was conceived, I·Campus was expected to bring enterprises from a range of sectors into life sciences with governments, hospitals and academic institutions helping accelerate healthcare innovation by promoting open collaboration.
I·Campus has won support from all levels, including Jiangsu Province, China's second-largest regional economy, the Wuxi municipal government, the Wuxi National High-Tech District, and AstraZeneca, which has operated successfully in China for 27 years.
The Wuxi High-Tech District also set up shop in I·Campus, providing a leading example of government providing first-class services to enterprises there. I·Campuswill accelerate its product and on-site inspections and registrations to get approval for new projects.
I·Campus now offers 300,000 square meters of shared space for offices, laboratories and research and development. The 85,000 square meters completed so far provides space for Good Manufacturing Practice factories and manufacturing sites. All suitable places in Wuxi can serve as industrial zones.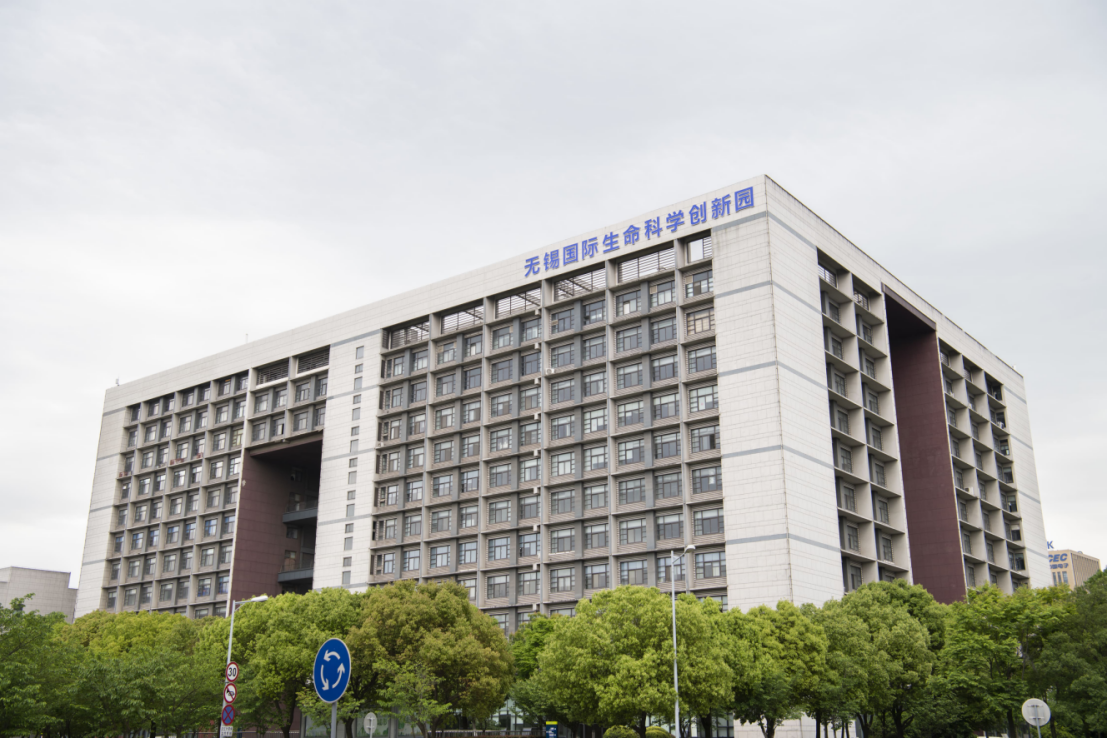 For incoming start-ups, the senior management team at British-Swedish AstraZaneca will provide one-on-one mentorship and collaborate with external innovation experts to share their experience. "AstraZeneca will provide a one-step platform and become the top choice for domestic and global innovative enterprises to develop in the Chinese market as well as international market." said Leon Wang, executive vice president of AstraZaneca and president of its China unit.
For firms that need funding, AstraZeneca and China International Capital, one of China's leading investment banks, founded the Healthcare Industrial Fund with USD1 billion to drive innovation in China's healthcare system and enable international firms to establish a presence in China.
Gateways to Opportunity
Of 10 firms setting foot in I·Campus today, five made the decision during the Covid-19 pandemic. Among these are Teddy Lab Services, the joint venture between Tigermed and DiAn Diagnostics offering clinical central laboratory and biotech analysis solutions; Chic Health, which uses artificial intelligence for diagnostics and natural language processing; VG Medical, which provides systems to integrate surgical devices and medical information; and SWOTO, a medical protection device maker. More will join their ranks from China and other countries.
This is a reflection of their confidence in China and I·Campus. "The Wuxi municipal government provides a very open and innovative business environment, and AstraZeneca brings worldwide networks and commercial support at the same time, which instills us confidence in I·Campus," said Xu Yi, CEO of Teddy Lab Services. "We are also confident to have a better future with all the help from the I·Campus."
"Tricog had been keeping a close eye on the I·Campus since its establishment and was attracted by its advantages and prospects," added David O'Dell, vice president of Indian healthcare AI firm Tricog's China business. "I am proud to be one of the first overseas enterprises to have my place here. Preferential policies of the Wuxi municipality and excellent incubation conditions of I·Campus will help us accelerate our projects in China in the future."
Tricog was among the first 10 companies to join I·Campus, which also included Japanese medical equipment company Omron, Chinese clinical trial company Tigermed, British early cancer screening firm Abcodia, British medical device company ClearSky, Hong Kong oncogene test firm Sanomics, Russian natural linguistic analysis company Semantic Hub and Chinese Taiwan medicine transmission platform operator HCmed.
I·Campus has managed to remain full of vitality in the face of the pandemic. Enterprises there have managed to resume business with their safety ensured, although many counterparts at home and abroad were brought to a halt during the virus outbreak. The local administration has been striving to support companies in trouble, helping to protect life sciences companies and encourage their survival through the pandemic.
The high-level of innovation currently taking place in China will further inject vitality into the life sciences industry worldwide. Leon Wang believes that life sciences in China will quickly rebound and unleash their great potential for continuous innovation after the pandemic subsidies.