(Yicai) Oct 27 -- China has sent the youngest crew to the country's Tiangong space station since it became operational in 2021. The average age of the three taikonauts lifted into space yesterday by a Long March-2F carrier rocket was 38.
It blasted off from the Jiuquan Satellite Launch Center in northwest China at 11.14 a.m. The manned Shenzhou-17 space craft separated from the rocket about 10 minutes later before entering its designated orbit, Xinhua News Agency reported the same day, citing the China Manned Space Agency.
The spaceship also carried a batch of biotech samples, with dozens of medical experiments set to be carried out during the six-month mission.
The crew -- Tang Hongbo, Tang Shengjie, and Jiang Xinlin -- will do extravehicular experimental maintenance for the first time, a very challenging task, CMSA Deputy Director Lin Xiqiang said at a press conference. They also will perform various in-orbit space science and application payload tests and experiments, Lin added.
The Shenzhou-17 crew will rotate with the Shenzhou-16 crew. The six taikonauts will work and live together in orbit for four days, with the system's processing capacity to be increased to meet their needs.
The Shenzhou-17 blasts off.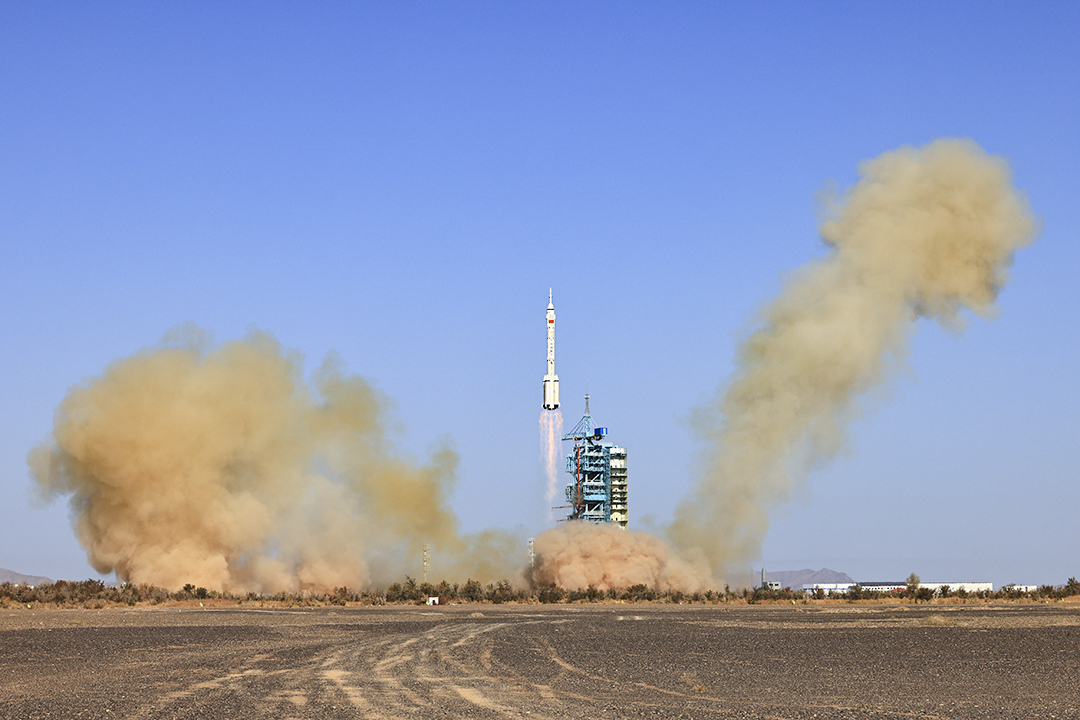 The spaceship journeys to space.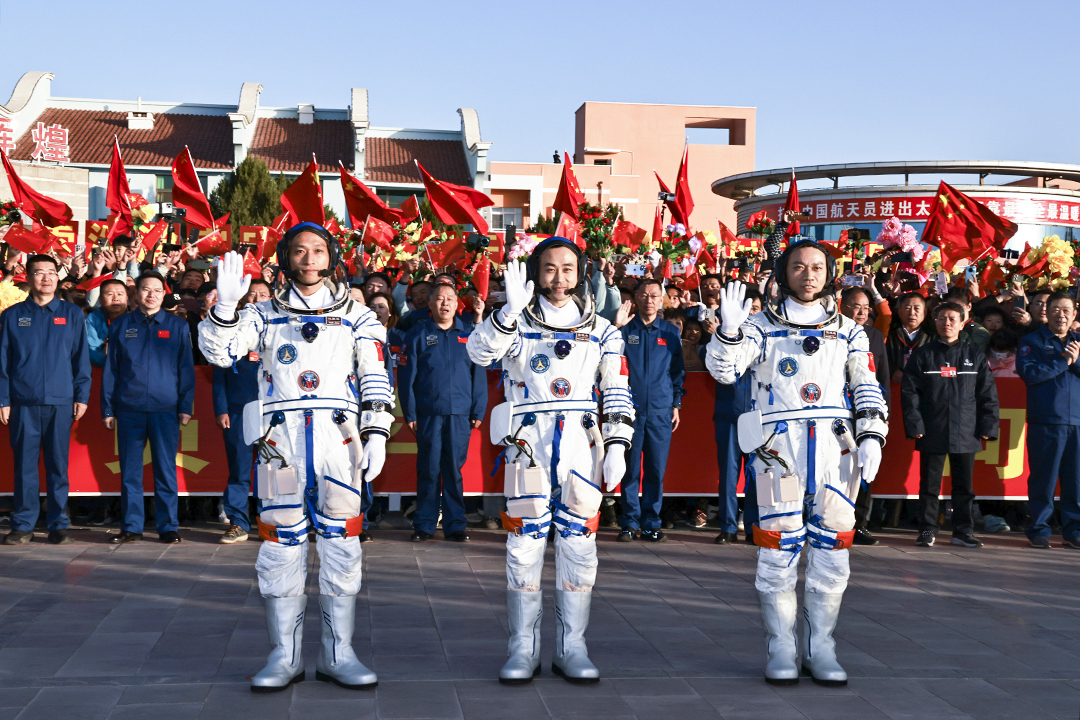 Jiang Xinlin (left), Tang Shengjie (middle), and Tang Hongbo (right) wave at the pre-launch send-off ceremony.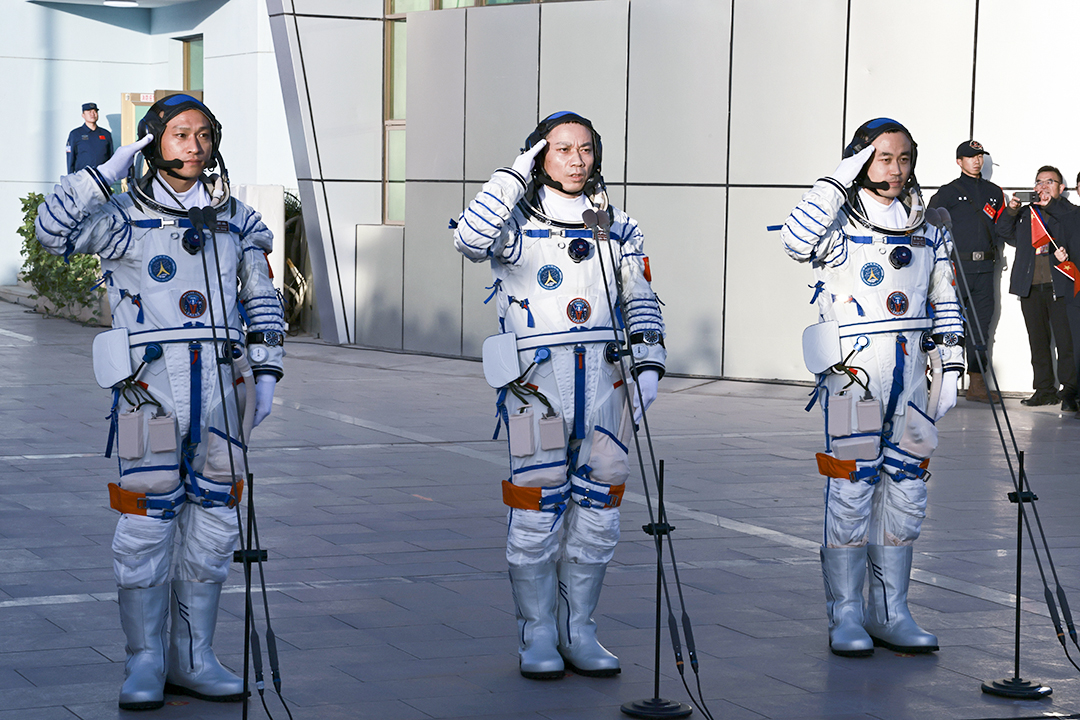 The crew salute before boarding the Shenzhou-17.
Image: Xinhua
Editor: Martin Kadiev