(Yicai Global) April 23 -- XiamenAir has filled some of its passenger planes with medical supplies to send the much-needed equipment via direct flights from southeastern China's Fuzhou to New York City and Paris to help these overseas regions get over Covid-19.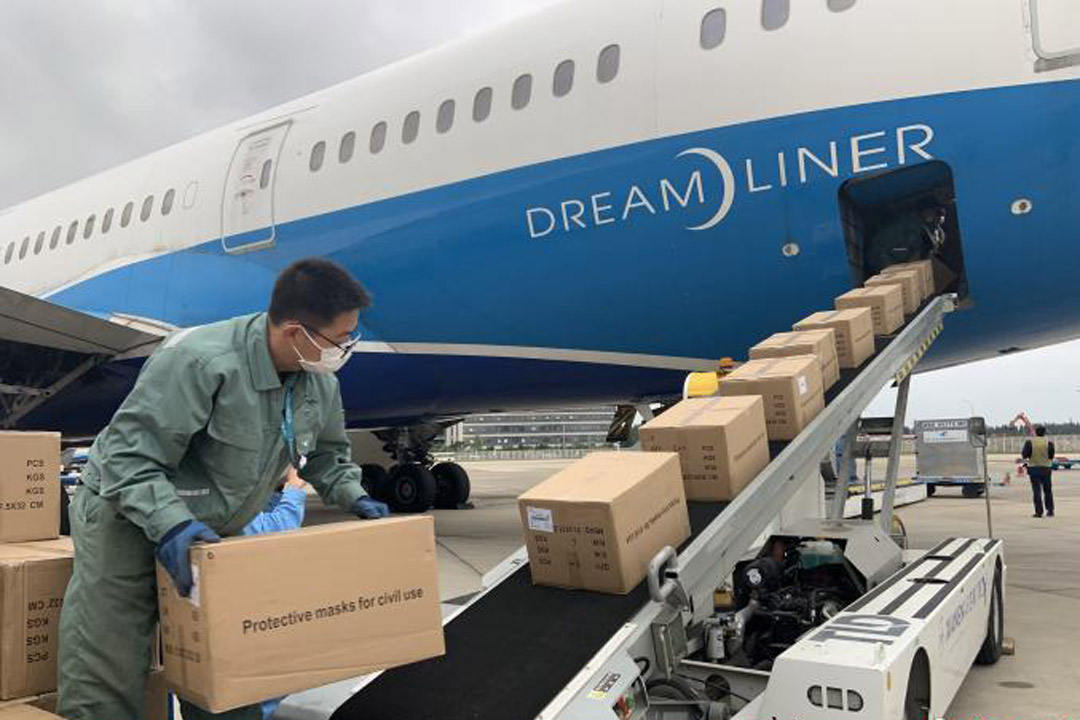 Workers were loading a plane with anti-epidemic supplies.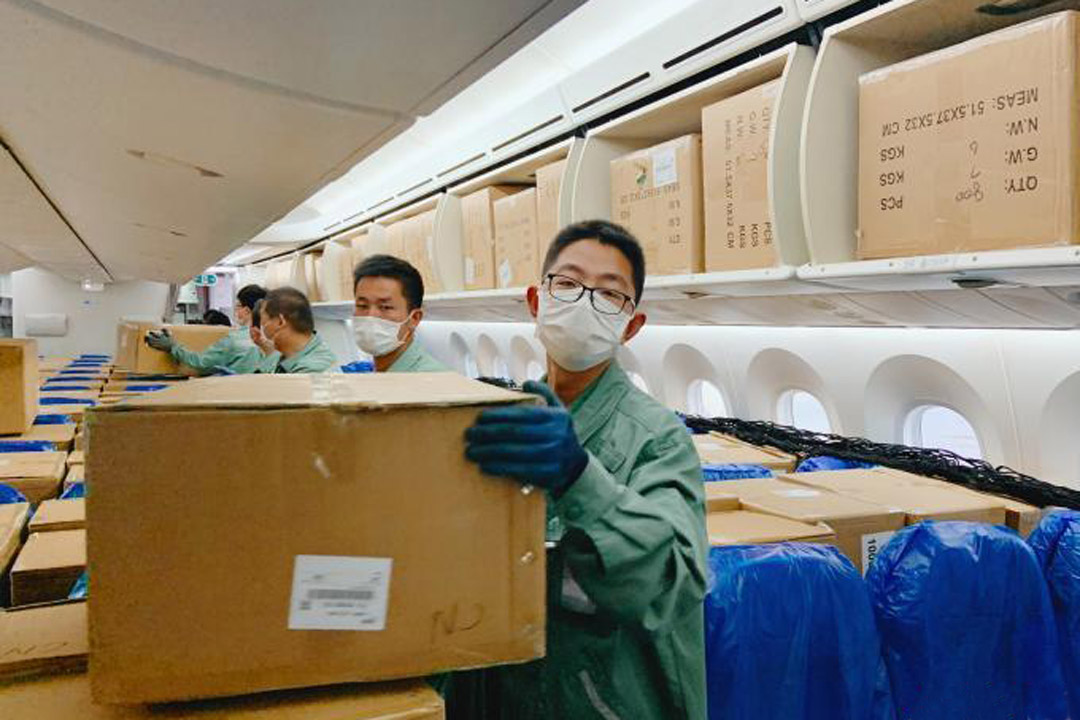 Staff tried to organize the supplies efficiently inside the passenger plane.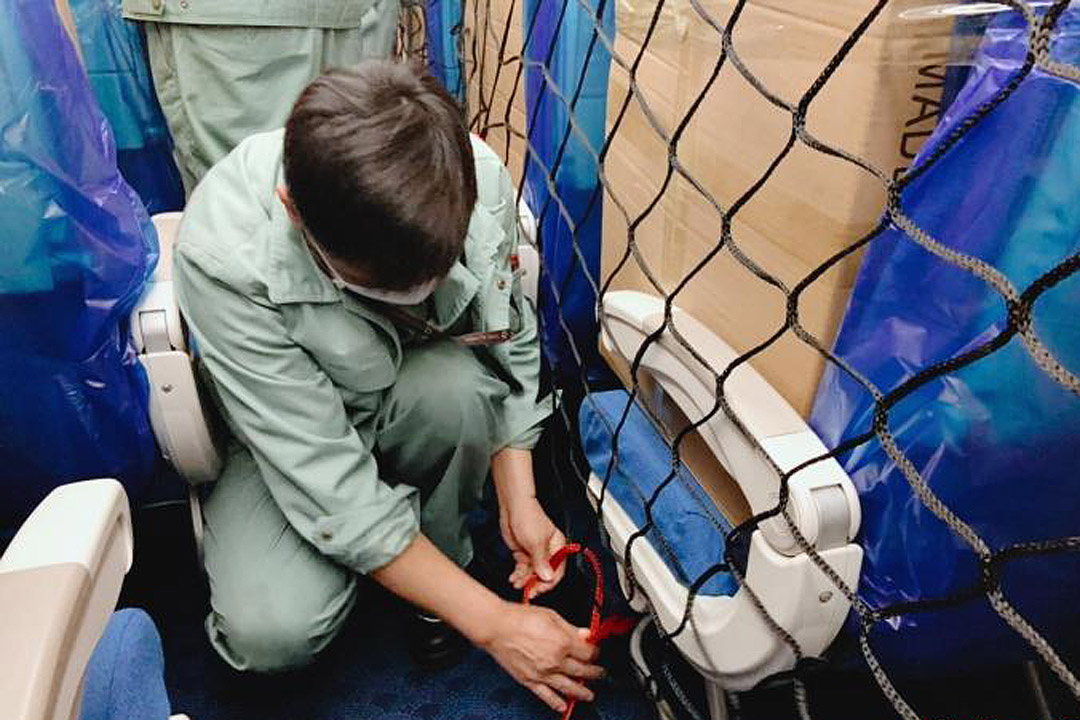 The boxes required their own kind of seat belts.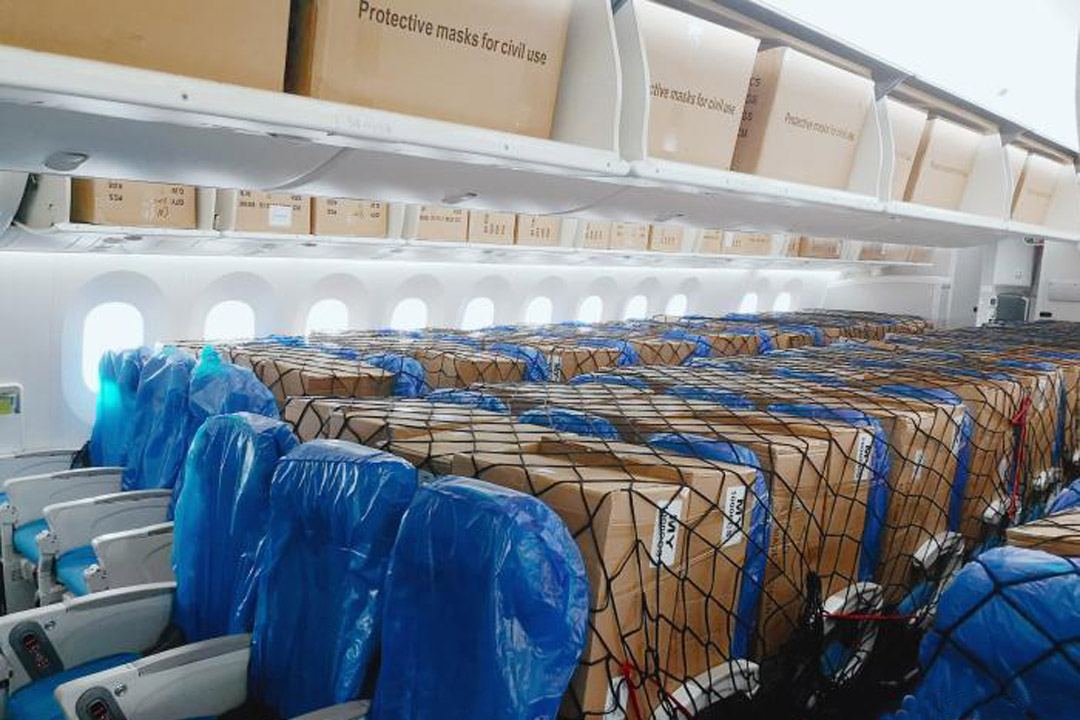 In the end, the supplies were sitting quite neatly.
Editor: Emmi Laine