(Yicai Global) Feb. 5 -- Yicai Global has asked the first team sent by Shanghai Sixth People's Hospital East Campus to help patients in the Wuhan coronavirus outbreak to write diary entries to share their thoughts from the forefront in the city under lockdown.
Teng Yanjuan, a medical worker from Shanghai Sixth People's Hospital East Campus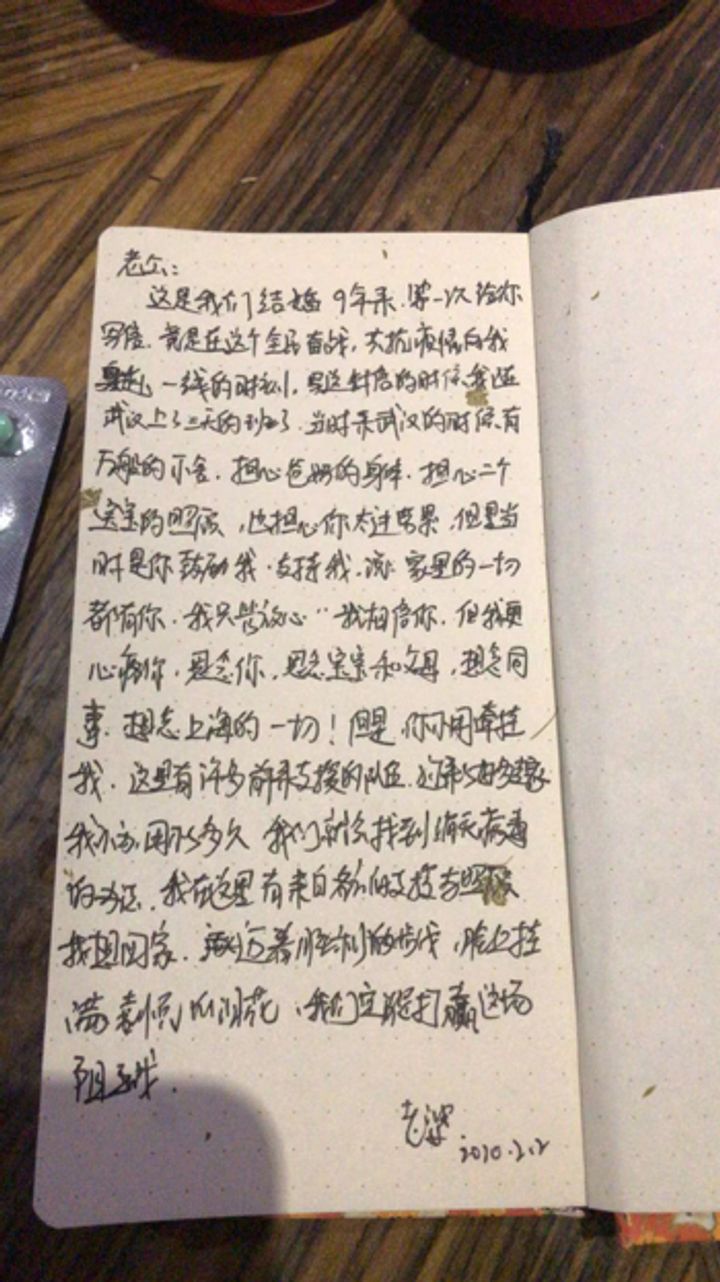 Feb. 2
Dear husband,
This is the first time I have written to you in our nine years of marriage. And it is just now when all the people fight against the epidemic and rush to the front line.
By now, I have worked in Wuhan for three days. Many things were worrying me when I was on my way here: the health of my mother and father, as well as our two babies. I was so afraid that you would be exhausted. But you encouraged and supported me, saying that I shouldn't worry because you can take care of everything at home. I believe you. I love you so much and miss you, as well as our children, parents, colleagues and everything in Shanghai!
You don't need to worry about me. There are many medical experts here to support us. I'm sure we'll find a way to get rid of the virus very soon as I have all the support here. When I come home, let it be with a victorious stride and tears of joy rolling down my face. We will surely win this battle of resistance!
Love always,
Your wife
Teng Yanjuan at work in Wuhan.

Editor: Zhang Yushuo, Emmi Laine